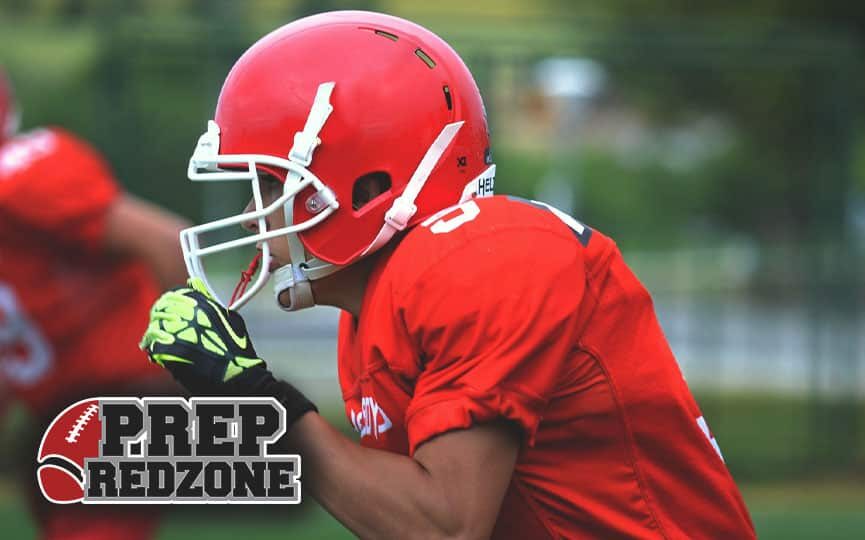 Posted On: 02/9/17 4:00 PM
Augustana University is native to Sioux Falls, South Dakota, but it's nestled less than 20 miles from the Minnesota border. For football recruiting the North Star State has been a second home for the Vikings, and 2017 was no different.
Coach Jerry Olszewski and his staff signed nine players from Minnesota and finished with the No. 3 ranked class in the Northern Sun Intercollegiate Conference as rated by NFN. The nine recruits were the Vikings' most from Minnesota since 2014.
"The [Minnesota] guys that we got identified our needs really well," Olszewski said. "The potential of the group is great -- really high ceiling."
Augustana signed four preps in the NFN Top 100, including Cretin-Derham Hall wide receiver Denzel Fondungallah. Fondungallah was committed to a Football Championship Subdivision program – Northern Iowa – but reopened his recruiting on January 17.
Olszewski said he was hopeful he would sign Fondugallah after the Raiders receiver decommitted. It wasn't until about 36 hours before National Signing Day, though, that the 6-foot-2 receiver chose the Vikings over UNI and MSU-Mankato.
"With future he sees for himself athletically and professionally, it's a