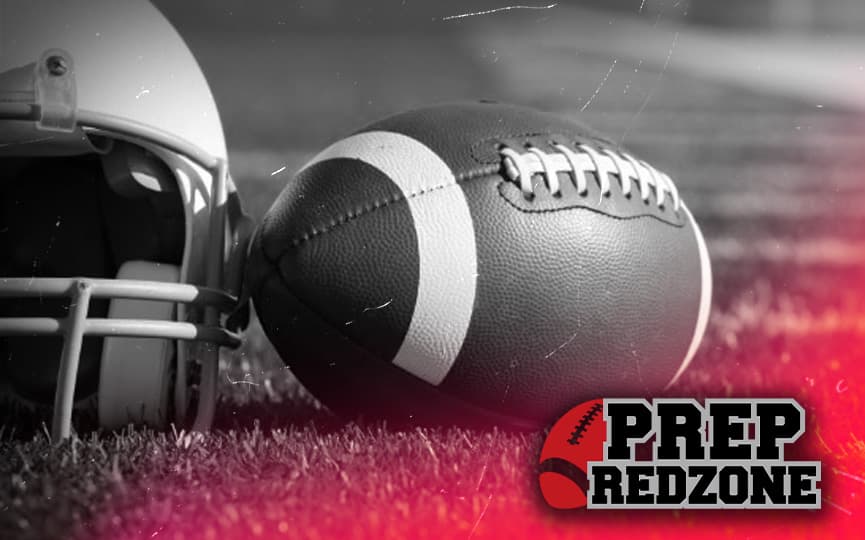 Posted On: 05/21/17 2:15 AM
Chasing another state title is motivation enough for most players.
Not Grand Meadow's Zach Myhre.
Myhre was one of the Minnesota preps competing at a rain-soaked Football University camp at Woodbury High School this weekend. Multiple practices, film sessions and informational presentations filled the players' time, and forced the young players to focus on the finer points of their respective positions.
The camp began on Saturday and continues until late Sunday afternoon.
"This is really a technique camp, position-specific training for every position," said FBU coach Mike Wilson, a former 49ers receiver who spent more than a decade in the NFL.
Myhre's expectation of filling the star running back/ linebacker position for the Superlarks - as they chase their fifth-straight 9-Man title next season– has pushed Myhre to attend different events this offseason.
"I know that all the weight is on my shoulders now, said Myhre, who follows Landon Jacobson (Winona State) and Christopher Bain (Southwest Minnesota State) as Grand Meadow's feature player. "Everyone's looking up to me to be the one to carry us through the playoffs and hopefully to that state championship."