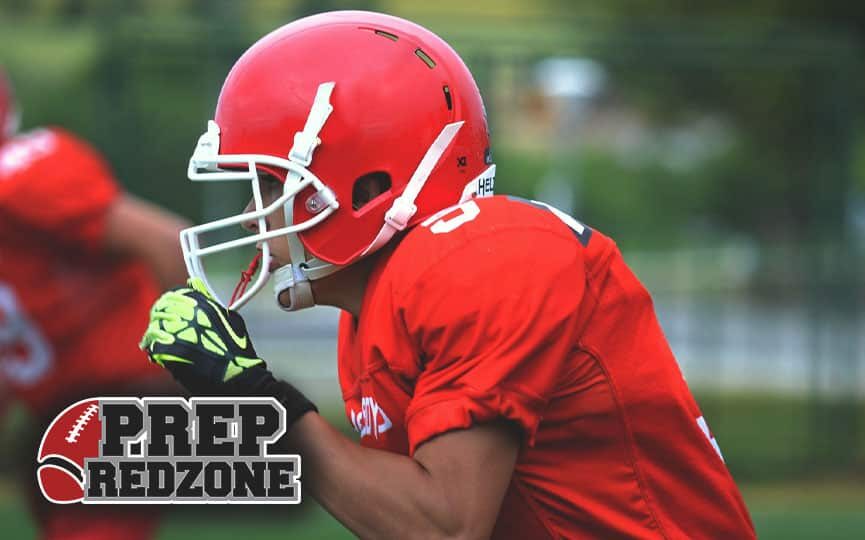 Posted On: 09/12/17 10:00 PM
The Robbinsdale Armstrong and Spring Lake Park football teams looked to secure their first wins of the season after week one losses when the two teams faced off Sept. 8. While the Falcons came out on top 27-24, players from both sides stood out during the contest. With a few days to reflect, here, in no particular order, are the top five impressive players from the game.
Running back Jesse Sherwood- Armstrong
The Armstrong offense totaled less than 100 yards in its 29-10 loss to Chanhassen in week one, but Sherwood, behind a re-energized offensive line led by senior Troy Casperson, made sure the Falcons offense wouldn't struggle for the second consecutive week. Sherwood was given the ball early and often, and he scored three first-half touchdowns and led the Falcons on a four-plus minute drive to seal Armstrong's victory. Sherwood ended the game with 205 yards on 23 carries.
Quarterback Cole Priem- Armstrong
Preim, who is battling fellow junior Tyler Flis for the starting quarterback job, had a big game against Spring Lake Park. Priem executed the Falcons' option offense to perfection, as he completed three of his five