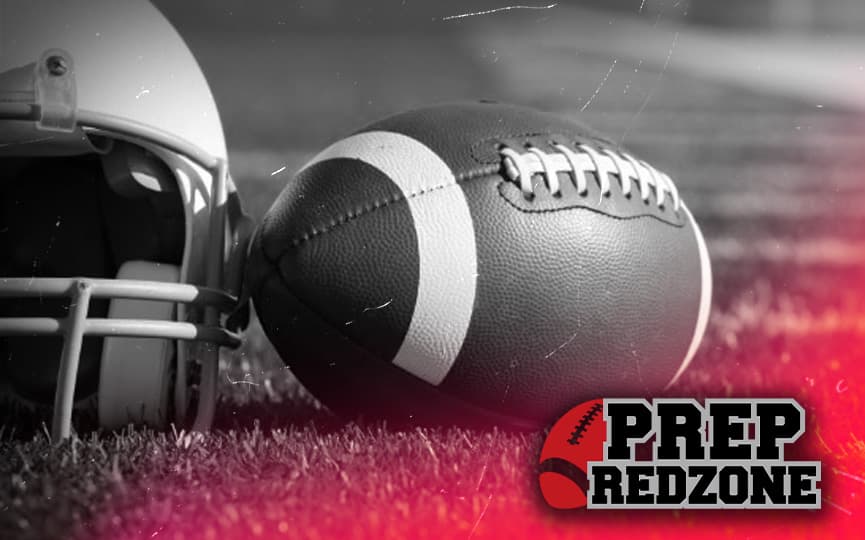 Posted On: 10/7/17 6:00 AM
On a rain-soaked field with two defensive-minded coaches and two top-10 teams, it was going to be a battle of field position between Maple Grove and Lakeville North.
Two critical fourth quarter sequences – both involving significant swings in field position -- would ultimately decide the game.
After both teams traded body blows without threatening to score, Maple Grove used the passing game – just enough - to build a 14-0 lead.
With both teams running the ball and throwing short due to the weather, Crimson quarterback Curtis Haugen was able to move around in the pocket to keep the Lakeville North pass rush at bay long enough to see Joe Raymon get behind the defense. Raymon made a nice adjustment to the ball and scored the game's first touchdown with a 46-yard grab.
"We didn't change anything because of the weather. We stuck to what we've always done," offensive tackle JT Awosika said. "The linemen like it a lot. It was a lot of drive blocking, and the weather was actually helpful for the line."
The deep pass set up the Crimson's second touchdown as well.