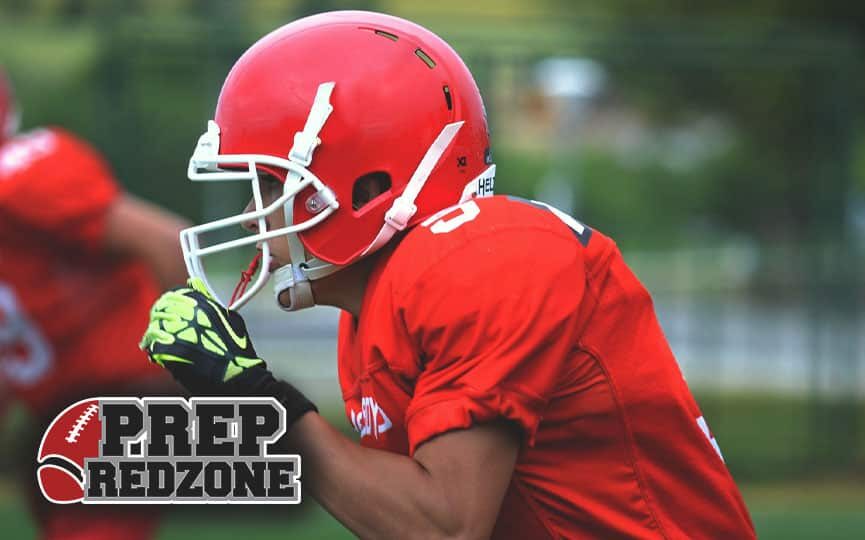 Posted On: 10/16/17 1:45 PM
Coming into the game Friday night, Owatonna was running over the competition on the way to a 6-0 start and a No. 1 ranking in AAAAA. The undefeated record and number one ranking both ended when the seventh-ranked Northfield Raiders completed a 90-yard drive with a touchdown with 18 seconds to play to defeat the Huskies 21-17.
Northfield's defense had a great game plan to slow down the explosive Huskies' offense. Owatonna's offense runs best when running back Jason Williamson is running the ball. His great feet and speed were the attributes that stood out among his many talents on the football field.
"He is a great athlete first of all," Northfield head coach Bubba Sullivan said. "He has speed, he can lower his shoulder, can catch the ball. He is a great weapon."
Sometimes Williamson – NFN fourth-ranked junior - lines up at wide receiver and has good hands out of the backfield and in the slot. He caught a slant pass for a first down and then caught a pass in the flat he turned into a 25-yard touchdown with under 30 seconds to play in the first