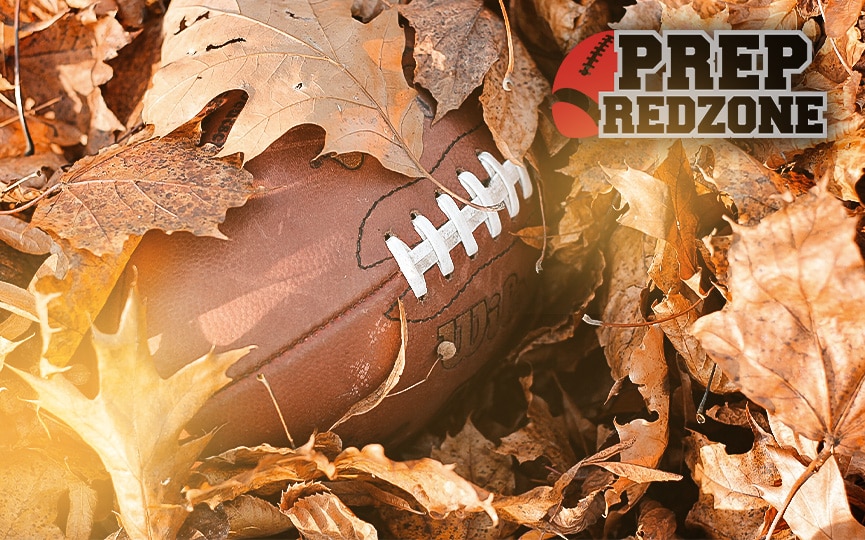 Posted On: 10/9/17 2:00 PM
It was tough for anyone to look good during Friday night's rain-soaked football game at Lakeville North. While both teams made their share of mistakes on the rain-soaked field, the Maple Grove Crimson made enough plays to win this matchup of two top-10 teams.
Jake Hanson might have been the player of the game. The senior caught a pass in the flat, made a series of moves to pick up a first down. He took the ball on a counter and scored on a 14-yard touchdown run. Defensively the linebacker made a tackle on the outside and later he had good underneath coverage. He came on a run blitz but was able to break down and stop a roll out by the quarterback. Lakeville North tried to roll the quarterback out, but Hanson again kept contain and made a sack. Hanson later came in on a blitz but didn't overrun the play on a rollout. He and Justin Stolp combined for a sack. It was one of Hanson's eight tackles and four quarterback sacks.
"I had a good game," Hanson said. "I played a lot of offense and defense. I had a touchdown, a