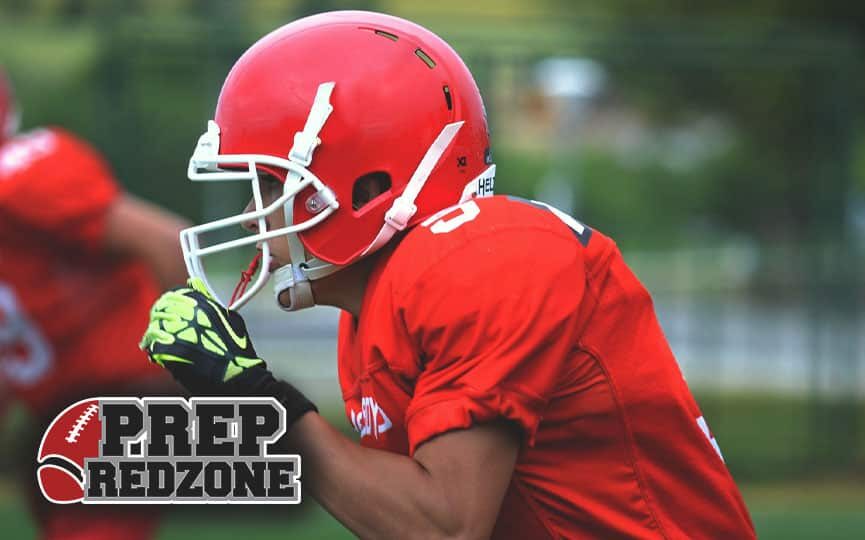 Posted On: 05/30/18 1:00 PM
The St. Louis Park football program wasn't known for annually pumping out college football prospects until the Class of 2017.
For the third-consecutive year, the Orioles will now have multiple players with talent to play at the next level, and Jariel Lopez-Barrera might be the best in this fall's senior class.
Lopez-Barrera is already on the recruiting radar of Division I and II schools. He said he's been in contact with South Dakota, South Dakota State, Northern Iowa and Iowa State, along with multiple Northern Sun Intercollegiate Conference programs.
"Iowa State and South Dakota State impressed me on the junior days," said Lopez-Barrera via email. "I would love to go to either one."
Lopez-Barrera, who's currently No. 57 in NFN's Class of 2019 rankings, said he's interested in pursuing a chiropractic career after his playing days are done. He added that a nice campus, and chemistry with coaches and other incoming freshman, will be a priority when making his college decision.
"I'm planning on going to summer camps at UNI, South Dakota, SDSU, Iowa State and Minnesota-Duluth," said Lopez-Barrera, who also throws discus at SLP.
The 6-foot-2, 185-pounder outside linebacker led