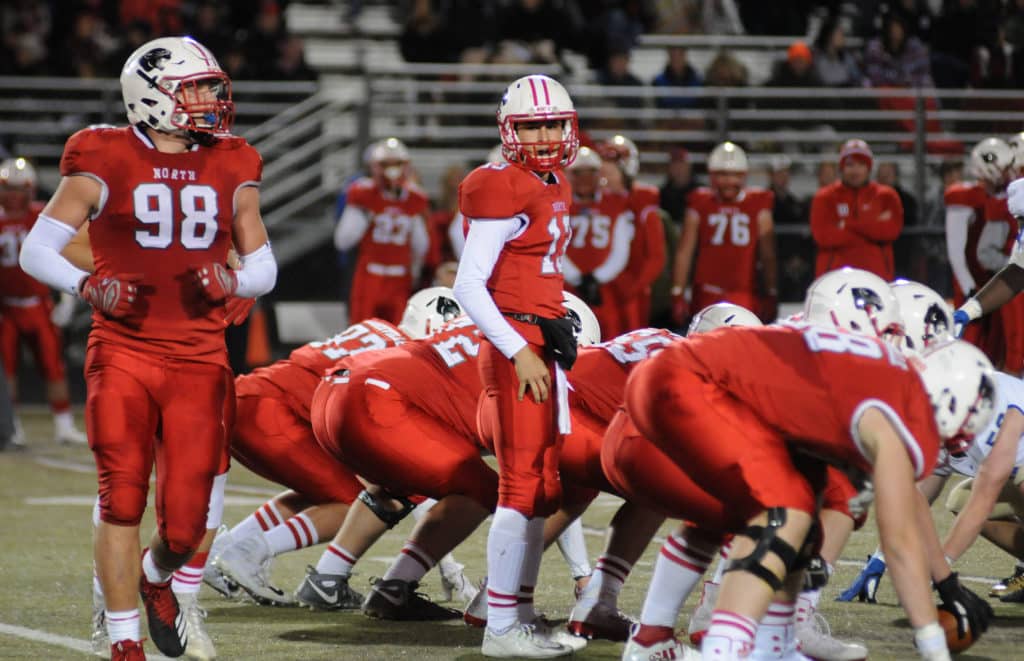 Posted On: 11/17/18 4:54 AM
The rematch is set and it'll be for the Class 6A championship.
Lakeville North ended crosstown rival Lakeville South's magical run Friday with a 35-13 victory to earn a spot in the Prep Bowl and another meeting with Eden Prairie. The Panthers-Eagles rematch has been one of the most anticipated scenarios going this season since Lakeville North defeated Eden Prairie 14-0 back on Sept. 7, ending the Eagles' five-year run of defeating every team except Totino-Grace. Only this time the top-ranked Panthers (12-0) will figure to be the favorites against third-ranked Eden Prairie (10-1) in the title game. The Eagles are the defending state champions still and Lakeville North will play for its first title since 2012 when the Panthers lost to Eden Prairie.
Lakeville North had little trouble establishing its vaunted running attack of Brian Curtis Jr. and RaJa Nelson though the Cougars (6-6) showed they would put up a fight in the first quarter.
Lakeville South grabbed a 7-0 lead behind a 31-yard touchdown run from Johnny Shabaz but then Nelson and Curtis Jr. hit their stride.
Nelson and Curtis Jr. combined for 388 yards and four touchdowns.