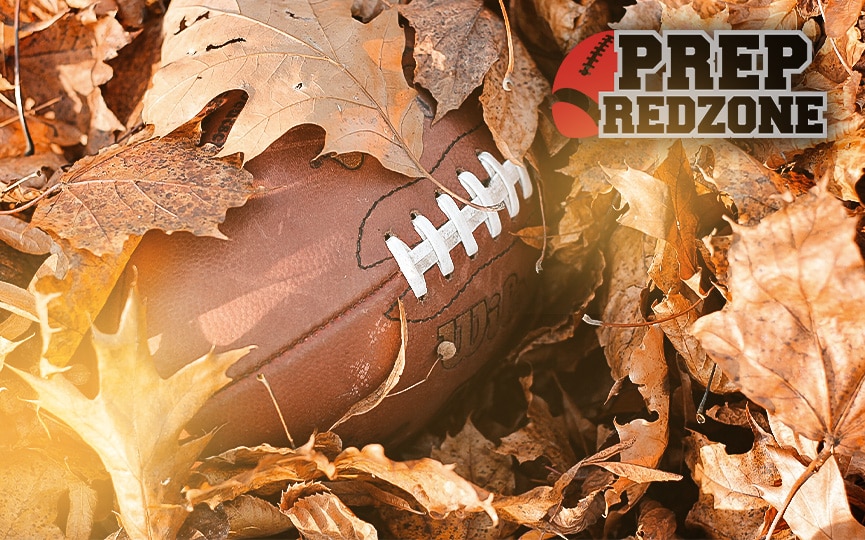 Posted On: 05/10/19 10:25 PM
The success of low ranked Minnesota/Dakota football players in college and the NFL is a sign that recruiting still has some issues to overcome in this state. Most players won't get legitimate college interest until their Senior seasons if they haven't stood out as Juniors. But the very best players stand out as underclassmen, especially if they camp over the Spring and Summer. The class of 2021 has a few names people have already heard of like Riley Mahlman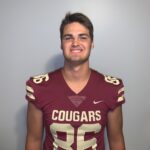 Riley Mahlman 6'7" | OL Lakeville South | 2021 State MN and Justice Sullivan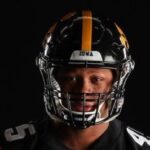 Justice Sullivan 6'2" | LB Eden Prairie | 2021 State MN . But this article isn't about those guys.
Minnesota seemingly always has a solid core of mid-major FBS/FCS recruits and the class of 2021 is no different. These players have quality film and stats but aren't exactly known commodities for most fans. The season is still a few months away but you'll want to remember these names once fall rolls around. Read on to see which Juniors are going to heat up once Fall 2019 rolls around.
A transfer from Champlin Park, Yeager popped off the screen when I was watching c/o 2019 UNI commit Omar Brown Omar Brown DB Minneapolis North | 2019 State MN . Yeager flashes touch/accuracy, just enough zip, and the athleticism and poise to make plays on the move. With some improved arm strength, I expect Yeager and North to challenge for the state title again in 2019.
http://www.hudl.com/video/3/9473406/5bf60a8932dc3d0bc8134025
Jamar Nelson – ATH Minneapolis Washburn – 5'9″ 160lbs.
This Junior-to-be has legit D1 explosiveness and change of direction.  Nelson shows patience as a runner and the explosiveness to cut up or out and make plays. He has decent contact balance for a smaller guy and ball skills on the defensive end. This makes him one of the funnest guys to watch from this class. I think he'll get some FBS interest as a DB if he decides to camp this summer. He's also on my 7-on-7 Dream Team. 
This rising Junior tackle is as dominant as they come at the defensive tackle position in Minnesota. His quickness off the snap and strength at the point of attack denote a clearly special player for his area/age group. This combined with his thick build and solid athleticism make Jordan Titus Jordan Titus 6'1" | DL Hutchinson | 2021 State MN a name you'll want to remember in February 2021.
Quinn Carroll Quinn Carroll OL Edina | 2019 State MN 's heir-apparent for the Hornets, Swinney looks like a Wookie at times with his tall, slim frame and long arms. However, he's a natural knee bender who can get low in the run game and displace defenders. As a result it doesn't take long to see why number 77 for Edina is coveted by Power 5 programs. He's a very solid athlete with elite size who already holds an Iowa State offer.
 – DB Tartan – 5'10″ 160 lbs.
Singer looks very fluid in coverage and explosive when breaking on the ball. He's got a narrow build but he doesn't look done growing. He's also a pretty decent basketball player so the hand eye coordination is there. This tells me he is a dark horse pick to get an Iowa State offer sooner rather than later. Coach Campbell realizes he can win with under-recruited Minnesota kids so I think we'll see Singer at corner in the Big 12.
Some other names to consider:
Brayden Weber Brayden Weber 6'2" | LB Becker | 2021 State MN – LB Becker
Kevvan Anderson Kevvan Anderson 6'0" | DL SMB | 2021 State MN – DT SMB
Shea Albrecht – OL Orono
McCabe Dvorak – DB St. Louis Park
Michael Olowo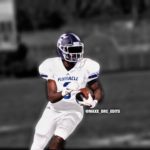 Michael Olowo 6'2" | DB Rogers | 2021 State MN – DB Rogers
Austin Freerksen – RB Byron
Ben Teigland – QB North St. Paul
Images courtesy of Hudl.com, videos courtesy of Suburban Community Channels and Kare11