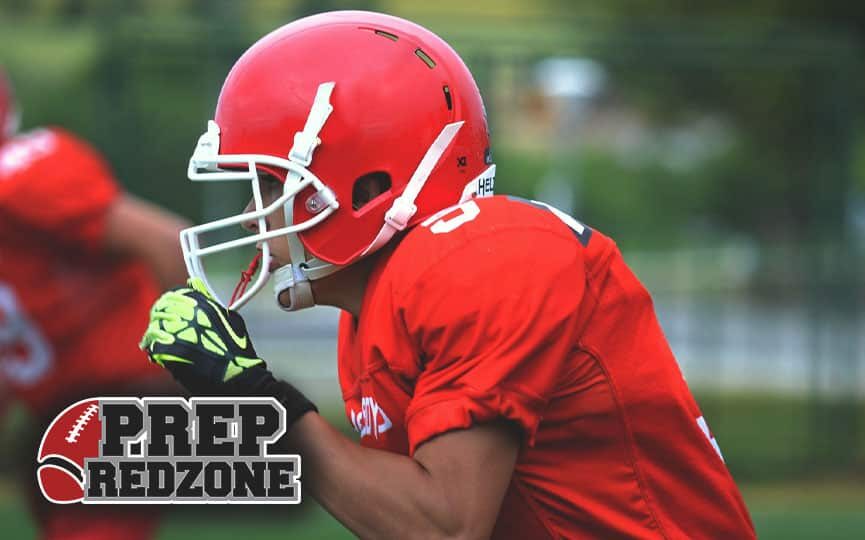 Posted On: 09/4/19 12:00 PM
DeAndre Hill
Position: Running Back/Cornerback
High School: Big Lake
Class: 2020. Senior
Get to Know DeAndre Hill
Hill is a player to know in the 2020 class and a leader of the Big Lake Hornets football program. His main position he'd like to play at the college level is running back but would also be an outstanding corner with his outstanding size.
Best Part About Playing Running Back
"The big plays you can make to totally shift the game" is what Hill stated to me about playing the running back position.  DeAndre is a quick back despite his larger size at the RB position at 6'1, 205 as he runs a 4.5 40-yard dash. 80 is Hill's favorite number, as his career long run was 2 years ago and went for 80 yards. Just last week, he returned a pick 6 against Grand Rapids for 80 yards as well in a 25-6 win to start the season at home for the Hornets.
College Interest
DeAndre stated to me that there some power 5 college interest on the table for him. Iowa, Michigan State and the hometown Minnesota Gophers are the 5 interested schools in the FBS. FCS wise, Hill has heard from FCS powerhouse