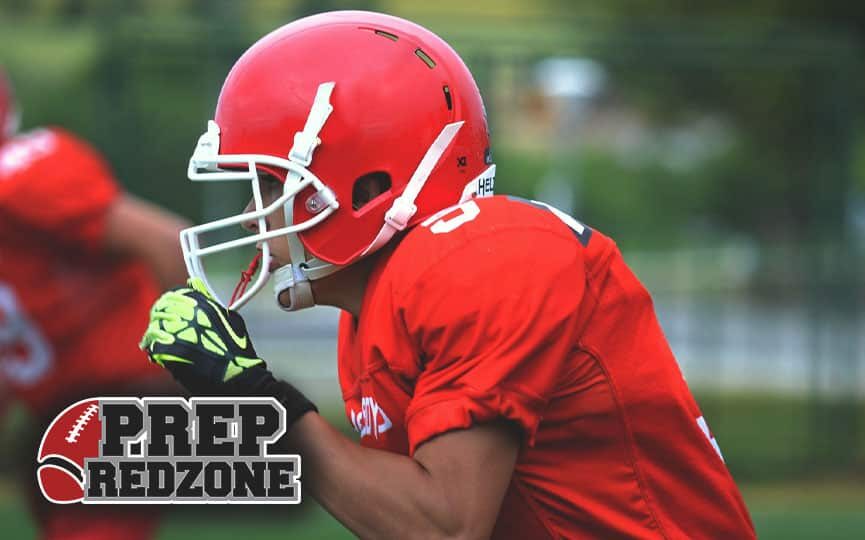 Posted On: 10/9/19 4:30 PM
Today, Nate from Northstar Football News caught up with an NFN prospect for his #ForTheBrand Kicker profile. This week Nate caught up with Benilde-St. Margaret's Kicker Louis Hyde about his season thus far for the Red Knights, what's to come, and see where he's at with his recruiting interest at this time.
Louis Hyde
Position: Kicker
High School Program: Benilde-St. Margaret's (St. Louis Park)
Class: 2020, Senior
Get to Know Louis Hyde and His Strengths
Hyde has been the kicker for the Red Knights for the last two seasons in which he stated: "I've grown a lot as a player over that time". Thru 6 games, Hyde is a perfect 29/29 on PATs and 3/4 on field goals and most recently had a kick of 52 yards in practice made with ease (with more distance to cover longer). The strength to Hyde's kicking game, "my accuracy" he told NFN as he's been near perfect on the season for the undefeated Red Knights.
Favorite Parts About Being the Kicker
Hyde said playing a "very different position than my teammates is my favorite part" The uniqueness of the position of the kicker also is a key trait for Hyde. Hyde comes from a soccer background and