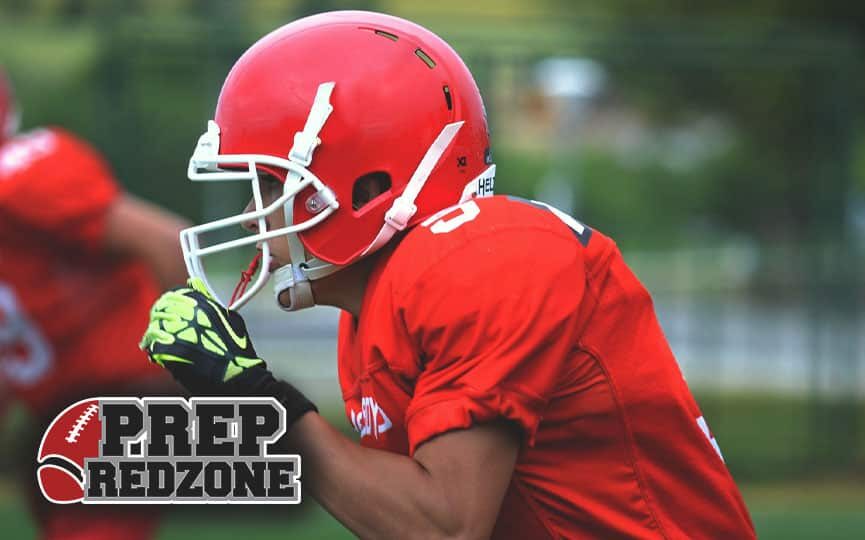 Posted On: 10/15/19 3:06 AM
It was a battle of undefeated teams. The Tartan Titans controlled the line of scrimmage, built an early lead, and walked away with a 25-7 victory. The Titans went into previously unbeaten Simley Spartans' house to get the win. As usual, I will highlight the five players who I felt stood out despite the snow and cold of Friday night.
Randy Keumogne Tartan DE/TE
The South Dakota State commit was a man amongst boys. At defensive end, he played on Simley's side of the line of scrimmage much of the game. When he wasn't in the backfield, he was drawing double and sometimes triple teams. He forced the quarterback out of the pocket multiple times and recorded a sack. On offense, his blocking opened the edge for his running backs, and he was thrown two balls. He caught one – for a touchdown.
Nick Pierce Tartan DE
If it wasn't Keumogne coming off the edge, it was Pierce from the other side. He forced quick throws after he beat blockers around the corner. Not as big as Keumogne, Pierce didn't demand the attention his running mate did, but he was just as disruptive. Much of the game either Pierce was