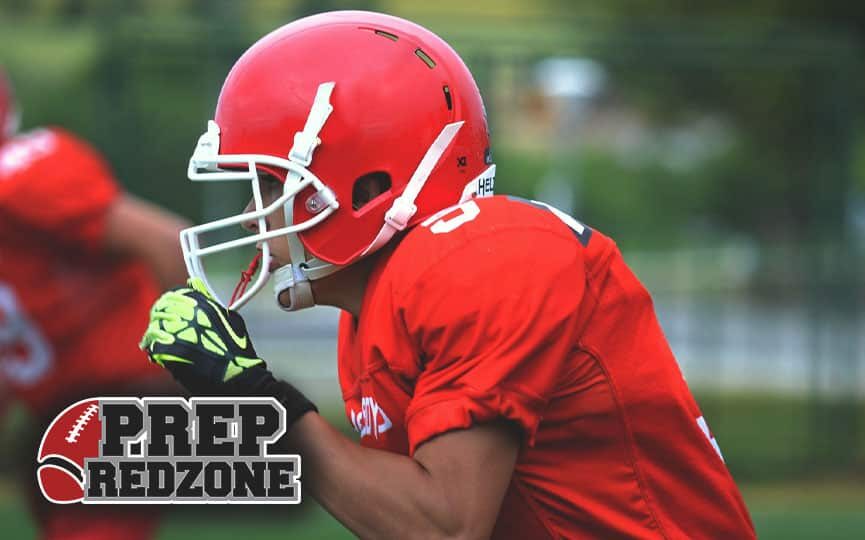 Posted On: 10/1/19 1:00 PM
Today, Nate from Northstar Football News caught up with prospect Mattice Simmons Jr. who is a current junior for the Burnsville Blaze in the south suburbs of the Twin Cities. We asked Mattice a 6-pack of questions about the game he plays as a slot receiver for Burnsville and his team as a whole.
Mattice Simmons Jr.
Position: Wide Receiver/Cornerback
High School Program: Burnsville
Class: 2021, Junior
Get to Know Mattice Simmons Jr.
Simmons primary position is slot receiver, but he also backs up Blaze CB Landon Rocheleau at corner as well.  When talking about his game to NFN, he said he brings "lots of competition and intensity to the table and am very quick off my feet" Simmons said his route running is what separates himself from the competition as he known for three things, his shiftiness, hard cuts, and spins when finding an opening to get the ball in that Blaze offense.
Favorite Parts about the Receiver Position for Simmons
Two of the favorite parts to Simmons game at wide receiver is getting into the open field and 1 on 1's getting after the ball. Simmons stated "you get a taste of everything at the receiver position".
College Interest
Simmons says he has had any specific programs reach out to him yet, as