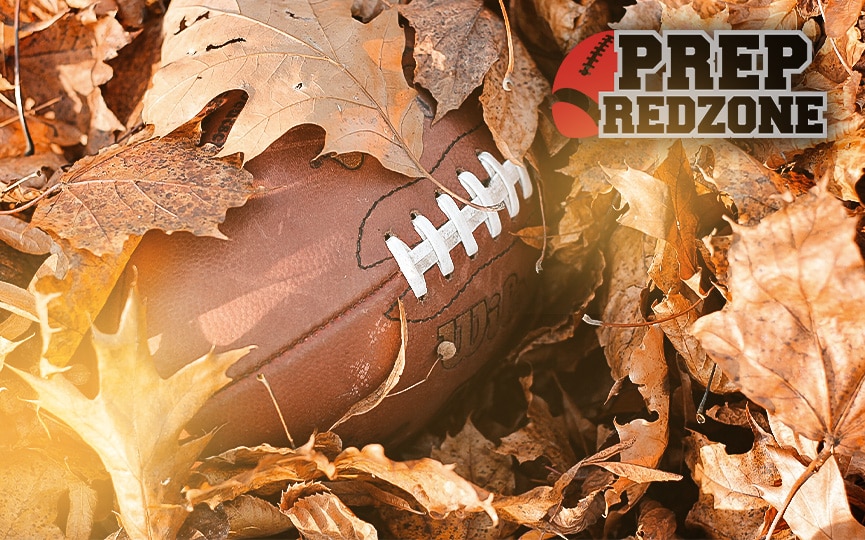 Posted On: 12/26/19 2:28 PM
Today, Nate from Northstar Football News caught up with Northstar Football News kicking prospect Noah Kiani of Irondale who was an all-state kicker as a junior and is looking to have an even better senior campaign for the Knights. We chatted with Kiani about his season for the Knights, his recruiting journey, and much more.
Noah Kiani
Position: Kicker/Punter
High School Program: Irondale
Class: 2021, Junior
Get to Know Noah Kiani/His Strengths
Kiani is a junior kicker and punter for the Knights. He got his start kicking a ball when he played soccer as a little kid. In youth soccer, he eventually became the goalkeeper which is how he inherited a knack for punting the ball. In 7th grade, Kiani met with coach Marty Morgan, who suggested he should try out football and tryout for the team. Kiani told Northstar Football News it "started slow with kicking PATs but I slowly kept getting better." The better he got, the more the Irondale Knights coaching staff trusted Kiani. Kiani credits being a goalkeeper as a similar role to a high school field goal kicker, as they prepared him for high-pressure moments that a kicker and goalkeeper goes thru. Kiani's biggest strengths are his consistency. In his high school career, Kiani is 59/62 on extra points, and 15/17 on field goals (has had only one miss per varsity season thus far). He considers this his greatest strength as Kiani can "be a dependable kicker that can get the job done" he said about being consistent in the kicking game.
Favorite Parts About Being the Kicker
The "uniqueness" of being the kicker is what does it all for Kiani. Irondale like most other programs, a large number of players play multiple positions whether it's offense or defense, etc. Kiani enjoys the challenge of being the lone ranger as far as the only kicker on the depth chart. The excitement of making a field goal and getting his team's reaction is another favorite Kiani has about the art of being the kicker. He said field goals can make for an "amazing feeling when you make one for your team" he said about the reaction kickers get after a made field goal.
College Interest
At this time, Kiani doesn't have much college interest to gather. He said he would "love to play college football" and hopes that his hard work and recent accomplishment by being named 1st Team All-State by the Associated Press gets him some recognization I think would be well-deserved.
Noah's Mentor
Kiani is another kid from the Chris Husby tree of Special Teams artists from National Kicking Rankings and the Special Teams Academy. Kiani and Husby go back to Kiani's freshmen year at Irondale when Husby first started working with him. Kiani has said that Husby has shaped his kicking ability and improved his successful kicks. "I can easily say without him I would not nearly have the success I'm having" which is what Kiani had to say about his mentor in the kicking game.
What Makes Noah Kiani a Minnesota #ForTheBrand Kicker?
Work ethic, that's what makes Noah Kiani a Minnesota #ForTheBrand kicker. Kiani says he "keeps working until I don't get it wrong, while others may stop after doing something successfully once". Whether it's kickoffs, hangtimes on punts, or field goals Kiani told Northstar Football News he will keep working so he doesn't miss a chance with the game on the line with anything.