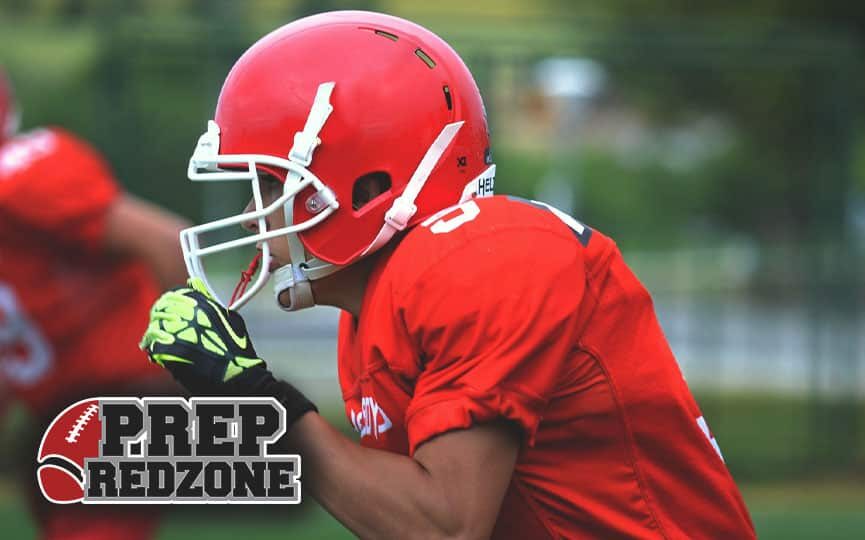 Posted On: 12/23/19 10:28 PM
With this Northstar Football News recruiting profile, we head to the 320 area code to chat with NFN prospect Carter Hietala who is an unsigned wide receiver from the Becker Bulldogs. We at Northstar Football News got to watch Hietala in Week 1 against the Monticello Magic, in which he had a huge game of over 100 yards receiving and a touchdown. We chatted with Hietala about his 2019 season, his recruiting interest, and much more.
Get to Know Carter Hietala
Hietala is the definition of a versatile wide receiver. Need him to catch the deep ball? He's got it. Need him to line up for a reverse to bolt up the sidelines for a touchdown? He can do that too. Or if you need him as a slotback blocker to pave the way for a Josh Fobbe first down, he's done that too. His biggest strengths are his clutch hands and his route running ability. Hietala won all-district MVP for the wide receiver position for the 2019 season with over 700 receiving yards and 8 touchdowns.
Best Parts about Wide Receiver
Hietala is all about pass-catching, as he rattled off his two favorites as "catching the ball and catching the