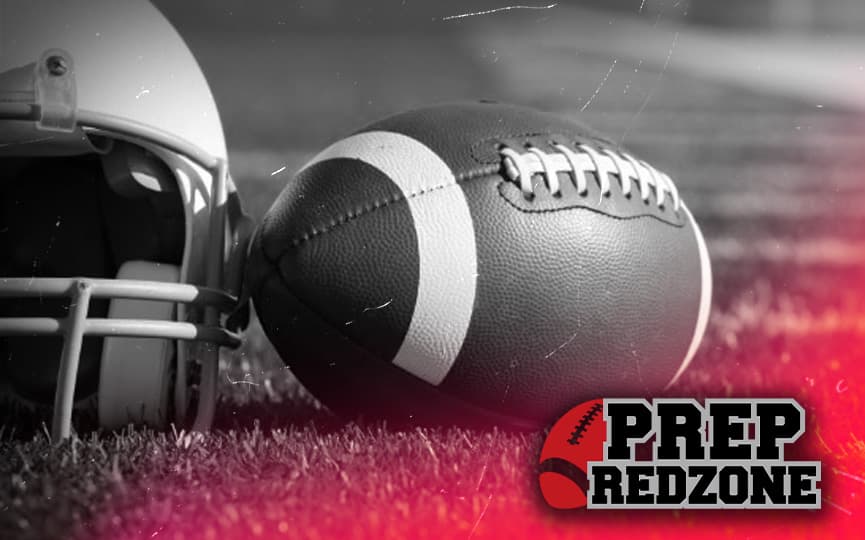 Posted On: 01/1/20 3:23 PM
When evaluating individual players it's hard not to get caught up in stereotypes. We all know about the white running back stereotype but in Minnesota that takes on a whole new meaning. Gaven Ziebarth is a big, explosive back with legitimate sub-11 second track speed. It remains to be seen then why he hasn't been publicly linked to any P5 teams. He runs a little narrow but it doesn't hinder his balance much on top of being an easily correctable flaw.
Even if you don't see him as a running back he is a very interesting linebacker prospect. If you question his toughness you use his natural size in space as a big nickel. Even if you question everything about him as a football player, you make him a priority preferred walk-on as soon as possible. He's at least in contact with Fleck's staff so there's that. Whether that translates to anything remains to be seen. Read on to see why I think he's such a high-potential recruit.
Gaven Ziebarth – ATH Cambridge-Isanti – 6'0″ 200lbs.
Size/Build
Built thickly with powerful thighs and a burly upper body. Doesn't seem to play with a whole lot of length but makes up for it with sheer density. Legitimately big dude with seemingly thin ankles.
Speed
Downhill runner with phenomenal foot turnover. True track speed with multiple laser-time sub 11 second runs. Breakaway runner with the ball in his hands. Melts arm tackles with pure size and velocity. Lack of elite acceleration shows up when he gets caught from behind after making open field moves. Runs crouched over his feet and stands up fully when he gets in the open field.
Agility
More of a north-south player at this point. Tends to rely on his speed to threaten lesser athlete defenders then sidestep them once he's in their bubble. Feet are so-so and seem very intentional as opposed to instinctual. Can be stiff in space on both sides of the ball. Narrow, track-style running mechanics detract from his overall lateral ability. Makes up for it through sheer foot speed and positioning as a defender.
Power
A pretty nice running back at this level of competition. Makes arm tackles look like nothing and consistently runs through contact. Sinks into contact as a defender, plants his flag and plays behind his hands at the point of attack. Shows a lot of good things as a front seven defender. Can generate a lot of force on impact as a tackler.
Vision
Solid job here. Narrow stance allows him to take shallow steps while retaining his balance to attack running lanes. Trusts his speed in most situations. I'd like to see a more upfield mentality as well as more willingness to finish runs physically. Doesn't do a lot of that since he doesn't need to.
Ball Security
No obvious issues. In some cases he seems to cradle the ball instead of hugging it. Can also swing the ball a bit when he dances around defenders. Neither is a huge habit at this point but it's worth noting.
YAC
Shows true ability to outrun a defense and picks up steam after contact. Can be a locomotive when he can build up speed but it remains to be seen how tough he is. Hard to tell exactly how power he has because of his competition. For as much ability as his track times would indicate, he doesn't dominate in the open field the way you might think.
Tackling
Can uncork some power when he has a runway but ultimately not all that physical as a tackler. Tends to stop his feet at the point of attack which can lead to some sloppy stops. That issue is a minor one, though, and he has enough physical traits to be an effective D1 tackler.
Summary
Gaven Ziebarth is a confusing prospect for me. He has what you're looking for traits-wise: size and speed. What he doesn't seem to have is a great deal of football talent at this stage. He doesn't quite finish runs the way you want to and obviously has some work to do defensively.
That being said Ziebarth is an exciting linebacker prospect if I'm anyone in the G5. He ran a laser timed 10.88s hundred meter dash at 6 foot 200 pounds. I get the draw to make him a safety. But if you put 20 pounds on him, teach him how to slip blocks and read guards and let him loose near the LOS, you will stop a lot of teams. He has enough of a playmaking instinct to take to good coaching. And at 6′ he wouldn't be giving up much of anything if he lands in the right scheme.
I could see him at an Iowa St., UNI or any one of the Dakota schools.
If a coaching staff takes pride in developing raw athletes, Ziebarth is their man.