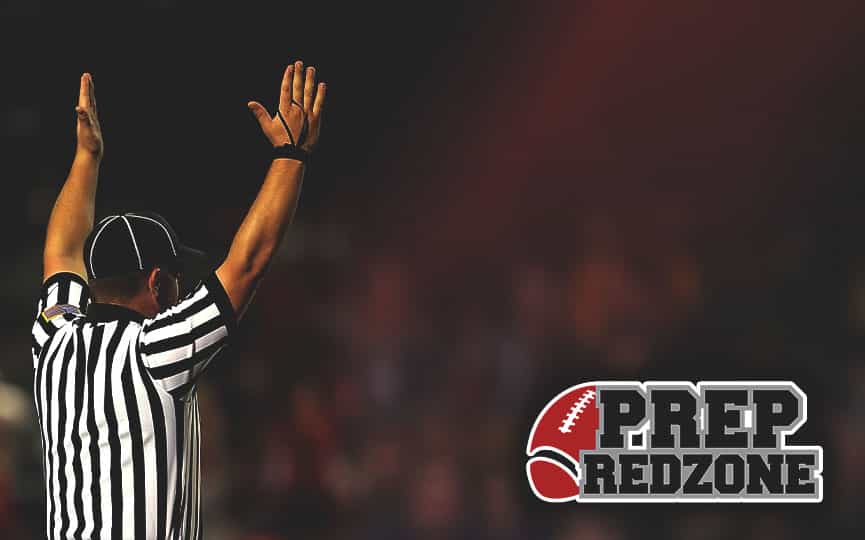 Posted On: 02/28/20 9:00 AM
MINNETONKA– Another Friday #ForTheBrand recruiting report, I don't think Pat McAfee would want in it any other way. This Friday we caught up with a 2022 kicker from Minnetonka with tough name Sebastian Amorrortu who is the kicker for the Skippers. We chatted with Armorrortu about his 2019 season, his college recruiting trail, and much more.
Get to Know Sebastian Amorrortu
I always love to ask the specialists what brought them to be the kicker on their high school football team. Amorrortu was told by his middle school gym teacher told him he should try out kicking on the football team, and guess what Amorrortu "loved it".Armorrortu brings a lot to the table as a kicker because he's an accurate, dependable kicker and is "always available" to try new things in the world of kicking. His biggest strengths in the kicking landscape are his accuracy and his consistency with his leg.
Favorite Part About Being Kicker
Sebastian Amorrortu says being the kicker makes you love being a part of the team. It also makes you feel important, as you learn the team-building skills from your teammates and coaches.
College Interest/Elevator Pitch to College Coaches
Amorrortu currently doesn't have any interest from schools at this time, but this leg from the class of 2022 has plenty of time to make his mark on the Skippers and the Lake Conference. Sebastian has been told by college minded coaches that he could use some work on his kickoff placement and the hangtime on those kickoffs.
Things to Work On from 2019
Wouldn't it be nice if every high school in Minnesota had a dome to practice in the winter? That's where Sebastian Amorrortu works twice a week this offseason working on his kicking. He's also been working plenty of hours on strength and conditioning, to gain more strength and more explosiveness on his kicks.
Kicking Mentor
Sebastian's kicking mentor is Chris Husby who is one of our proud sponsors of #ForTheBrand Friday segment! "He has guided me throughout my kicking journey and has made the biggest influence in my kicking such as helping me fix my form, foot to ball contact, and many other things to become a better kicker."
What Makes Sebastian Amorrortu a Minnesota #ForTheBrand Kicker?
Here's where Amorrortu pleads his case that he's certainly #ForTheBrand "What makes me a #forthebrand kicker is a fact that I'm willing to put in the hours to become a better kicker and practice and I'm always trying to get better even it's 1% better every day."