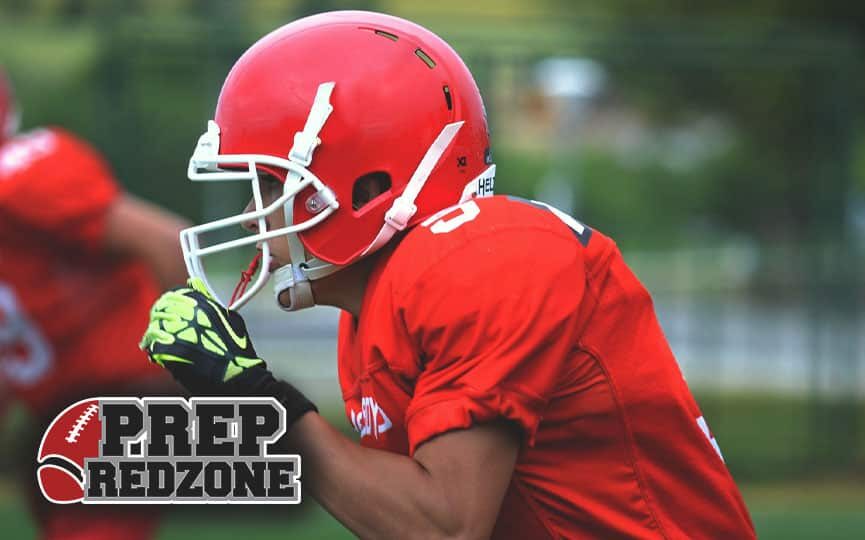 Posted On: 02/13/20 11:02 AM
ROCHESTER--Us at Northstar Football News find ourselves in Rochester again this time chatting with 2021 NFN prospect Donaven Johnson of Rochester Century. Johnson is one of the key wide receivers under QB Nathan Eberhart who is the best QB from the Rochester area. Johnson is also a stud linebacker as well you'll want to get to know about in this column. We chatted with Johnson about his junior season, who he's chatted with at the next level, and much more!
Get to Know Donaven Johnson
With the likes of Jack Fisher and Mark Leonard lost to graduation, it will be up to Johnson and other senior Isaiah Huber to lead the receiving core for the Panthers this upcoming season. Johnson is a an aggressive receiver that has strength to go up and get it versus the defensive back defending the ball. Much like a driver that can't see a blind spot, Johnson's has a good abilty to create seperation and hit those routes with his superb route running. As for linebacker, Johnson's strengths consist of being physical with his hits, watching when a receiver is going to make a cut in their route, and working in coverage when he has to drop back and guard a receiver, running back, etc.
Favorite Part