Posted On: 06/7/20 5:42 PM
Having a defense that can master the art of takeaways to create more opportunities for the offense is every program's dream. Here are the top five turnover-forcing defenses in the state: 
Resurrection Christian - 2A Patriot West 
The Cougars finished last season with a 10-2 overall record (5-0 league). The team tallied 17 interceptions and 22 fumble recoveries, finishing with 39 total takeaways. Middle linebacker Tanner Applebee (2021) and defensive back Eddie Lemos (2022) accounted for a combined nine interceptions and nine fumble recoveries. 
Palmer Ridge - 3A Central League
Coming off of their third straight 3A state title win, the Bears finished with a 12-2 (4-1 league) record and 37 total takeaways. Cornerback Marcellus Reed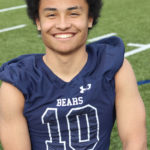 Marcellus Reed 5'10" | DB Palmer Ridge | 2021 State CO (2021) and strong safety Kaden Dudley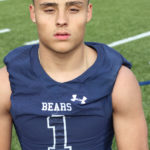 Kaden Dudley 6'0" | WR Palmer Ridge | 2021 State CO (2021) accounted for 11 of the team's 27 interceptions, while middle linebacker Kelenn O'Connor (2021) forced three of the Bears' 10 fumble recoveries.
Faith Christian - 2A Flatirons League
The Eagles tallied 35 total takeaways, which played a major role in their 9-2 (5-0 league) record. The Eagles' defensive line tallied nine of the team's 15 fumble recovers, while cornerback Seth Sperger (2020) finished his senior