Posted On: 07/9/20 7:42 AM
Jimmy Liston
JimmyListon6'3" | OLFenwick | 2022StateIL, 6'3, 290, Fenwick, OL, JR
Sport: Wrestling
Liston is a big kid with very quick feet. It's no surprise he's a talented wrestler as well. He qualified for the state tournament as a sophomore and finished 8th overall down in Champaign. Liston has the ability to play with a low pad level, and it most certainly shows on the wrestling mat.
Mar'Keise Irving
Mar'KeiseIrving5'9" | RBHillcrest | 2021StateIL, 5'9, 180, Hillcrest, RB, SR
Sport: Basketball
Irving is a dynamic point guard, with phenomenal athletic ability. Just ask T.F. North, as Irving banked in a game-winning three at the buzzer to defeat the Meteors. Irving led the charge in 2019 as Hillcrest finished with a 23-9 record. From what I've heard, Irving would like to play both football and basketball in college. He could be a two-sport star at Minnesota.
Anthony Sayles
AnthonySayles6'3" | QBNiles Notre Dame | 2021IL, 6'3, 205, Notre Dame, QB, SR
Sport: Basketball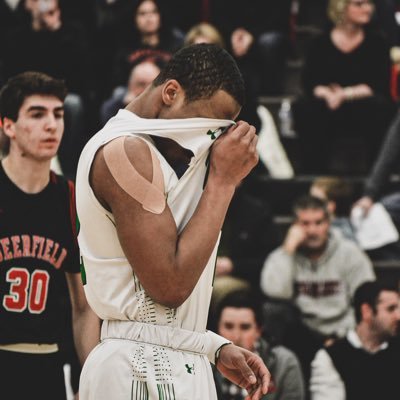 Anthony Sayles
AnthonySayles6'3" | QBNiles Notre Dame | 2021IL is a legit dual-threat quarterback on the gridiron, and according to our Scott Burgess, the top point guard in Illinois in the 2021 class for basketball. Sayles