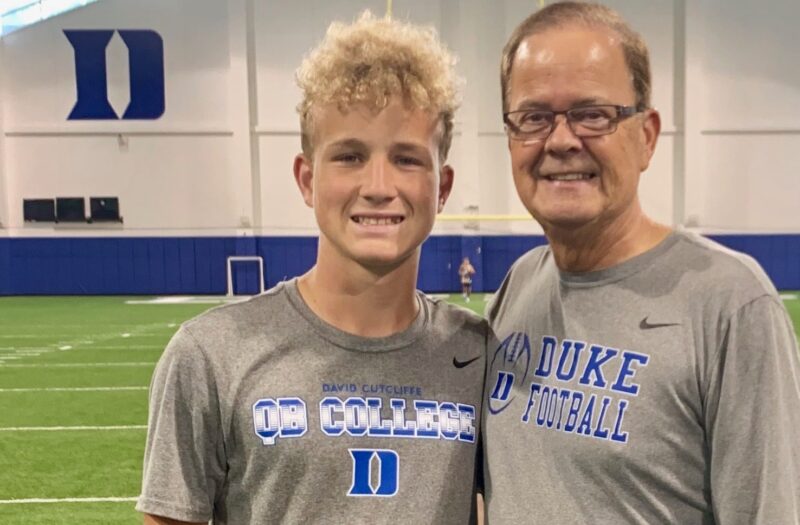 Posted On: 09/1/20 8:56 AM
We released our 2023 watchlist last week. Now, we want to introduce you to the players on it. In today's future focus, we take a look at a loaded 2023 quarterback class.
Tad Hudson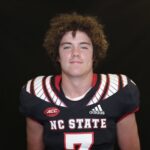 Tad Hudson 6'3" | QB Hough | 2023 State NC , 6'3 205, Hough- Our top-ranked quarterback, Hudson is one of the few contributing underclassmen on a team chalk full of seniors. Hudson has a strong arm and good ball placement. He already holds offers from several major schools, including South Carolina, Auburn and Tennessee.
John Mark Shaw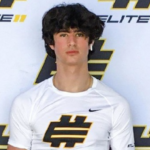 John Mark Shaw 6'5" | QB Leesville Rd. | 2023 State NC , 6'5 205, Broughton- Shaw is a prototypical pro-style quarterback — he's tall, strong and athletic enough to extend plays and find receivers down the field. He started for Sandhills last year but transferred to Broughton for his sophomore season.
Aliam Appler Aliam Appler 6'5" | QB Dutch Fork | 2023 SC , 6'4 185, New Hanover- Appler has flown under the radar thus far, largely because he played JV last season. He's got a quick, over-the-top release that looks effortless and displays excellent touch on intermediate and deep throws.
Cameron Enos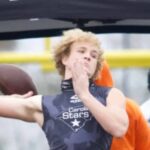 Cameron Enos 6'0" | QB Parkwood | 2023 State NC , 6' 175, Parkwood- Enos leads a strong class of 2023 at Parkwood after transferring from Metrolina Christian this offseason. His best traits his pocket movement and accuracy on the run, which he frequently displays after extending plays with his legs.
Andrew Frazier Andrew Frazier 6'0" | QB Havelock | 2023 State NC , 5'11 185, Havelock- Frazier led all qualified freshmen in the state with a 101.6 passer rating, thanks to a great 16-to-7 touchdown-to-interception ratio. He has a strong arm and isn't afraid to make difficult throws. As one of the more experienced sophomore signal callers in the state, he should feel confident going into spring of 2021.
Anshon Camp Anshon Camp 5'10" | QB Chambers | 2023 State NC , 5'10 165, Vance- Camp is one of Vance's talented offensive sophomores. Unlike some of the other guys on this list, Camp plays on a team with a standout senior quarterback, so he's not likely to be the full-time starter this year. That being said, he brings a lot of versatility and a strong arm off the bench.
Dymere Edwards Dymere Edwards 6'3" | QB Jack Britt | 2023 State NC , 6'3 215, Jack Britt- Edwards is one of the most athletic quarterbacks in the state and he's 6-foot-3, 215 pounds. He was used mainly as a running/Wildcat quarterback last season, but he has a strong arm and all the tools necessary to be a full-time starter.
Tyler Mizzell Tyler Mizzell 6'1" | QB East Lincoln | 2023 State NC , 6' 155, East Lincoln- Mizzell had a strong freshman year on junior varsity and has put on some weight this offseason. He's an accurate quarterback that knows how to read defenses. East Lincoln's offense is kind to quarterbacks, so I expect him to put up big numbers throughout his career.
Jaylen Patterson, 6'2 195, West Iredell- Patterson had a lot of potential last year as a rising freshman, but was a bit small for varsity football. However, he grew three inches and gained 50 pounds in a year and is now a dynamic athlete at the quarterback position. As he continues to improve his throwing motion, he's becoming one of the top young quarterbacks in the state.