The recruiting class of 2021 in California has had to deal with more obstacles than any group of young football players in recent history.
On Wednesday, the players and their families got to focus on something positive as some football players got to sign their letters of intent.
Here is a list of San Diego area football players who signed their letters of intent on Wednesday, Dec. 16.
CARLSBAD
Aidan Sayin, QB, Penn
Congrats @aidan_sayin! #NextLevelLancers @PENNfb pic.twitter.com/kvU9uVNzht

— Carlsbad Athletics (@CbadAthletics) December 16, 2020
---
CATHEDRAL CATHOLIC
Keenan Guthrie, LB, Northern Colorado
---
EASTLAKE
Josh Olave, DB, Weber State
---
GROSSMONT
Robert Tucker III, ATH, Cornell
Go Big Red📝🔴🐻 @ChaseKarloSDSU @CoachCNice @Daygofootball @coachvips @BigRed_Football @KUSIPPR @CoachTuckerJr pic.twitter.com/9W89FthKNJ

— Robert Tucker III (@HermosoTucker05) December 16, 2020
---
HELIX
Jaiden Brown, DB, San Diego State
Tyler Buchner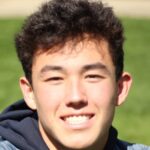 Tyler Buchner 6'2" | QB Helix | 2021 State CA , QB, Notre Dame
---
LA JOLLA
Alessandro Demoreno, DB, Davidson
Max Smith, ATH, Navy
Diego Solis, WR, Chicago
---
LINCOLN
Zamajay Duncan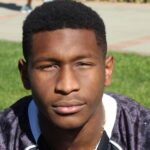 Zamajay Duncan 5'10" | DB Lincoln | 2021 State CA , DB, Idaho
Herman Smith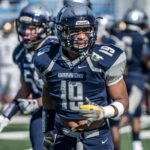 Herman Smith 5'11" | ATH Lincoln | 2021 State CA , ATH, Jackson State
Ja'Shon Williams, DB, Idaho
Official📝@GoJSUTigersFB @DeionSanders pic.twitter.com/lFXK9oVGxo

— herman smith (@hsmith994) December 16, 2020
---
MATER DEI (Chula Vista)
Darren Barkins Darren Barkins 6'0" | DB Mater Dei Catholic | 2021 State CA , DB, Oregon
Nico Estrada, RB, Idaho
Josh Meredith Josh Meredith 6'0" | WR Mater Dei Catholic | 2021 State CA , WR, Washington State
---
MISSION HILLS
Elisha Lloyd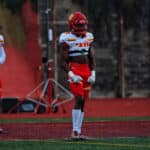 Elisha Lloyd 5'10" | DB Mission Hills | 2021 State CA , DB, Utah
---
MONTGOMERY
Isiah King, ATH, Idaho
---
PATRICK HENRY
Kai Jessie, WR, New Mexico
---
SCRIPPS RANCH
Luke Durkin, QB, Davidson
Please help us in welcoming Luke Durkin to the Wildcat family!!! 🔴⚫️
Position: QB
Twitter: @lucasdurkin10#WE #TUW #CATPACK21 pic.twitter.com/1zoIHxh2I1

— Davidson Football (@DavidsonFB) December 16, 2020
---
TORREY PINES
Matthew Lauter, TE, Boise State
Marco Notarainni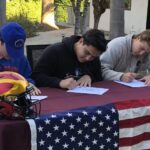 Marco Notarainni 6'3" | LB Torrey Pines | 2021 State CA , LB, Boise State
Luke Simsiman, OL, Johns Hopkins
Dreams do come true! 🤩 took a lot of pain and sacrifice but it is now official! #gobroncos #BleedBlue @DarrenUscherBSU @Daygofootball @rcg999 @SchmeddingJeff https://t.co/kSVBI6g3YJ

— Marco Notarainni (@Marco_N08) December 16, 2020
---
WESTVIEW
Mandela Tobin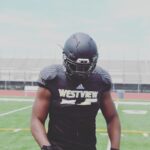 Mandela Tobin 6'4" | DL Westview | 2021 State CA , DE, Duke