Mater Dei (Santa Ana) lineman Ross Maseuli Ross Maseuli 6'3" | OL Mater Dei | 2021 State CA announced his commitment to San Diego State on Wednesday.
Maseuli is familiar with the San Diego area. He played his sophomore season at Cathedral Catholic before transferring to JSerra (San Juan Capistrano) for his junior season.
The 6-foot-3, 340-pound lineman is very aggressive and overpowers defensive linemen. He is a student of Chris Talamaaivao of Giant Skillz linemen training camps.
He is the second offensive linemen in San Diego State's 2021 recruiting class, joining Christian Jones of San Luis Obispo.
Maseuli was invited to play in the Polynesian Bowl on January 23 in Hawaii. He had seven other offers prior to committing to San Diego State, including Alabama, Michigan and USC.
Big @RossMaseuli showing his versatility 😁. Big Ross had himself a day on both sides of the ball. One of the best Lineman on the West Coast. #Gz🆙 #GSA✅ pic.twitter.com/4OF5RuDKtT

— Chris Talamaivao (@GiantSkillz) February 10, 2020
Top San Diego receiver flips to Washington State
Josh Meredith Josh Meredith 6'0" | WR Mater Dei Catholic | 2021 State CA of Mater Dei (Chula Vista) committed to Washington State Friday.
He previously committed to Fresno State in August but when Washington State offered him Thursday, he withdrew his commitment and flipped to Washington State.
"It was a really hard decision because of my relationship with the Fresno State coaching staff," Meredith told Greg Biggins of 247Sports. "I was really close with coach (Courtney) Morgan and coach Kirby (Moore, WR coach). Those are my guys and they showed me so much love during this process."
"The biggest thing for me was the opportunity to play in the Pac-12. That has always been a dream of mine and I'm excited to play on that big stage. I thought if I'm going to showcase my talents, why not do it on the biggest stage possible."
Meredith is a good route runner with good hands in a Mater Dei program which also features top receivers Jessie Campbell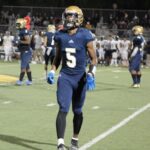 Jessie Campbell 6'2" | WR Mater Dei Catholic | 2021 State CA (Army commit), Ray Romero with quarterback Trevor Appleman (New Mexico State commit). He is one of the top receivers in the San Diego area.
He is the third receiver from California in Washington State's 2021 recruiting class, joining Orion Peters Orion Peters 5'10" | WR Inglewood | 2021 State CA of Inglewood and Tsion Nunnally Tsion Nunnally 6'3" | WR Cardinal Newman | 2021 State CA of Cardinal Newman (Santa Rosa).
God thank you for the opportunities. With that being said I am 110% committed to Washington State University . 🔴⚪️🔴 @NickRolovich @TeamMakasi @CoachVMAKASI @coachjoynermd #GoCougs pic.twitter.com/T950ONm6Bn

— Joshua Meredith (@JoshMeredith003) December 4, 2020
State's top uncommitted receiver goes Pac 12
Makai Cope Makai Cope 6'2" | WR Culver City | 2021 State CA , the No. 8 receiver in the state according to Prep Redzone announced his commitment to Utah on Friday.
The Culver City receiver also had offers from Arizona State, Michigan, Stanford and USC but those recruiting classes filled up quickly. Cope has had workouts with quarterback Peter Costelli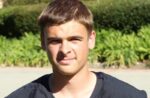 Peter Costelli 6'3" | QB Mission Viejo | 2021 State CA of Mission Viejo, a Utah commit.
He caught 46 passes for 802 yards and nine touchdowns as a junior and is expected to be an even bigger part of Culver City's offense this season, if the football season occurs.
Great to have @makaicope coming out with @CostelliPeter to train with Yoda @ArmedDangerQBS . Looking forward to following him this season. @missionfootball @Utah_Football @SBartle247 pic.twitter.com/ipMp1XCDK7

— Peter Costelli (@pcnomad1) September 13, 2020
One of San Diego's top D linemen headed to Duke
Mandela Tobin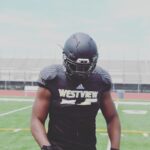 Mandela Tobin 6'4" | DL Westview | 2021 State CA of Westview (San Diego) committed to Duke on Friday.
The 6-foot-4, 270-pound defensive end narrowed his list of schools to six in October, but said he would not commit until the dead period was over so he could take more official visits. The NCAA recently extended the dead period due to COVID which may have made Tobin decide to commit early.
Tobin is the first player from California in Duke's 2021 recruiting class, which ranks 12th in the ACC according to 247Sports. He is the No. 20 defensive lineman in California's 2021 class according to Prep Redzone.
#GoDuke🔵⚪🥶 pic.twitter.com/KZICcR5XWz

— Mandela Tobin🇳🇬 WeMatter (@MandelaTobin) October 16, 2020
Christian Brothers lineman stays local
Sawyer Hays of Christian Brothers (Sacramento) committed to Sacramento State Thursday.
He was offered by Sacramento State on Tuesday and wasted very little time committing to his hometown school.
After talking with the coaching staff I'm very excited to say I've received a scholarship offer from my hometown college California State University, Sacramento!! Thank you to @coachkmr @BobbyFresques @coachTaylorsac!! @wileyfootball @KBFTsports @CoachMorla @abettencourt15 pic.twitter.com/tgNGc4Di7Y

— SAWYER HAYS (@SHays2021) December 2, 2020
Hays had 34 tackles, 10 for a loss, two sacks, two forced fumbles and a blocked punt as a defensive end for Christian Brothers last season. The 6-foot-6, 250-pound lineman also plays tackle on offense and a little bit of tight end as well.
He is the third defensive lineman in Sacramento State's 2021 recruiting class, joining Kenndel Riley of Capital Christian (Sacramento) and Mason Brosseau of Hanford, who also committed last week.
Sawyer Hays (Christian Brother's) 6'6 255 JUMBO ATH. Can play OL or DL at P5 level. pic.twitter.com/TTgxfuxCyP

— Keith Miller (@coachkeith_1k) November 22, 2020