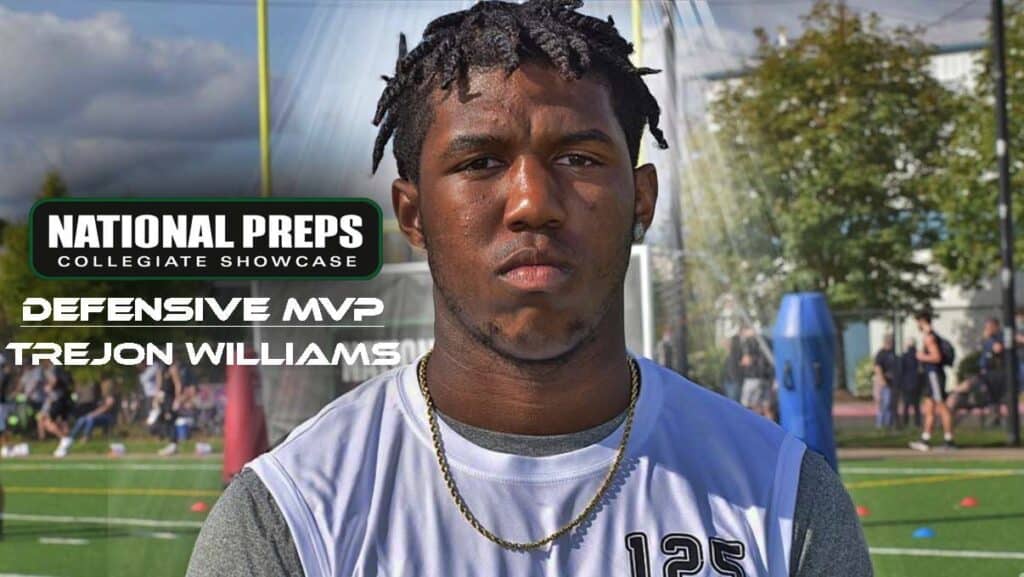 Posted On: 01/15/21 10:52 PM
Referenced here are the state's top underclassmen. Individuals project as 1st Team All-State Offensive and Defensive athletes. Have a look at the D.
DEFENSE
DE Kaden Ludwick Kaden Ludwick 6'5" | DL Clackamas | 2022 State OR 22' Clackamas- The fastest rising recruit in Oregon in my opinion. Ludwick will blow up quickly once he adds some additional film. He has D1 genes and all of the intangibles big time schools would want at 6-5 235.
DL Gavin McGuire Gavin McGuire 6'0" | LB Lake Oswego | 2022 State OR 22' Lake Oswego- McGuire had a breakout performance during the Lakers run to the state title game last season. He was an absolute disrupter up front, as he only knows how to play at one speed.
DL Logan Chastain Logan Chastain 6'0" | DL Clackamas | 2022 State OR 22' Clackamas- One of the only Sophomore's in the NW to earn 1st team all-conference honors at the highest level (6A). Chastain doesn't have prototypical D line size but he is legit.
DE Emar'rion Winston Emar'rion Winston 6'3" | DL Central Catholic | 2022 State OR 22' Central Catholic- Everyone knows the Winston name as he's already committed to Oregon. The Rams will look for him to be dominant defensively, especially with the loss of a D1 perimeter on the offensive side of the ball.
LB Lamar Washington Lamar Washington 6'4" | LB Jefferson | 2022 OR 22' Jefferson- The state's # 1 basketball player is an unreal talent on the football field. His fluidity and ability to maneuver speaks to his overall athleticism. If he chooses the football route, he is a potential Sunday guy.
LB Andrew Savaiinaea 22' The Dalles- The 3* transfer from Eastside Catholic (WA) will be offered by most of the PAC 12 and many more before he is done. His size and quicks coming off the edge is second to none.
LB Sully McDaniel 23' Clackamas- Most people aren't aware of McDaniel yet. He played Varsity ball as a freshman and is one of the top lacrosse athletes in the West for his class. Expect to see him dominate on both sides of the football.
LB Zac Waible Zac Waible 6'2" | LB Lakeridge | 2022 State OR 22' Lakeridge- Waible broke out as a Sophomore finishing with 60+ tackles on the year. With continued progression and added size he could be a dude at the next level.
LB Ethan Biodine 24' Lakeridge- The only freshman referenced on this list. He recently blew up at the National Preps combine in Oregon, earning 2024 MVP honors. Originally was a part of the prestigious St Louis program in Hawaii.
LB Jayden Moses 23' Grant- As mentioned previously Moses was the only freshman in Oregon to all conference honors at the 6A level. He plays with a no non sense demeanor and should thrive for a talented Generals program.
DB Trejon Williams Trejon Williams 6'1" | DB Jefferson | 2022 State OR 22' Jefferson- Potentially one of the best defensive players ever to play football in Oregon. The 4* recruit projects as one of the top DBs in the country with Budda Baker type skills.
DB Cole Prusia Cole Prusia 6'3" | DB Tualatin | 2022 State OR 22' Tualatin- At 6-3 Prusia is one of the most versatile athletes in the NW and could very well project as a D1 WR. His All TRL accolades as a Sophomore at CB speak to his overall athleticism.
DB Dylan Layne Dylan Layne 6'2" | DB Lake Oswego | 2022 State OR 22' Lake Oswego- Layne has a stock which continues to rise as he is physically gifted with football savviness that you can't teach. He impressed in 2019 earning honorable mention All TRL honors as a Sophomore.
DB Drew Rodriguez 23' Sprague- Very few athletes ever start on both sides of the football at the 6A level as a freshman. Rodriguez managed to do this and grab a couple INTs in the process.
Utility Kyron Albright Kyron Albright 6'1" | ATH Beaverton | 2022 State OR 22' Beaverton- You got to like Kyron's game because he can play anywhere. Expect him to be one of Oregon's breakout Junior's once they actually get on the field.