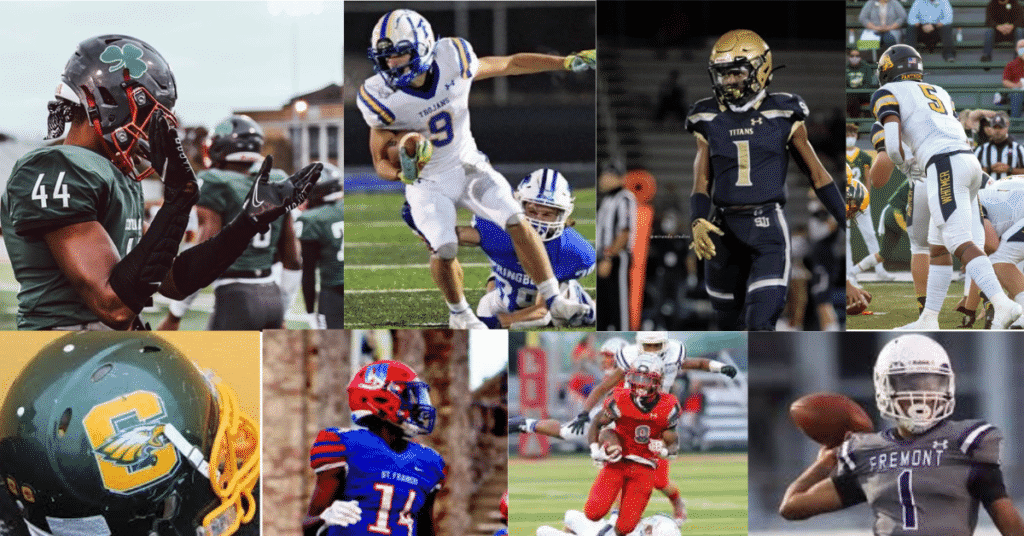 Posted On: 01/1/21 6:10 PM
The TRAC is undeniably one of the best football conferences in the state of Ohio. Top players from Northwest Ohio tend to play in this conference due to football's competitiveness being played and coaching. This assessment is based on what we saw in 2020, and what will come this fall for, hopefully, a full season of action. Each team has been put in one of three categories: contender, fringe, and rebuilding. Nonetheless, here it is!
Rebuilding Phase 
Clay Eagles: 
Clay has struggled in the TRAC since the conference's inception back in 2011 with a .206 win percentage overall. The Eagles turned a page in a new chapter with great success last season, led by Ty Cobb and Jordan Pettaway. Despite the success, this team typically struggles with the upper echelon programs due to depth and skill. Clay may be still rebuilding but has the potential to become a contender in 2021, oddly enough.
St. John's Jesuit Titans: 
Brady has left the building. The rebuild has begun for the St. John's Jesuit football program as they try to find a way to move on from one of the most prolific passers in Ohio high school football history. Not only did they lose the star QB, but they lost all of his key targets respectfully to Toledo and Bowling Green to play football. Coach McDaniels will have a long offseason to fit the pieces to the puzzle as the titans look forward to the fall. SJJ is 33-30 all-time when playing against opponents in the TRAC.
Whitmer Panthers: 
Whitmer experienced what SJJ will potentially go through this season when a team loses a 4-year starter at quarterback. A rebuild stated. The Panthers lost All-State MLB Kamron Vargas before the season started; he moved and struggled on defense most of the year. The 2022 QB Kevin Hornbeak really impresses me when he is healthy and ready to go. This team lost some big-time players and will need to find a way to get better on both sides of the ball in 2021. Bryce Keller and Jayden Gibson Jayden Gibson 6'2" | LB Toledo Whitmer | 2022 OH will be key factors in where this team ends up in 2021. Whitmer is 55-8 All-time in the TRAC.
On The Fringe
Lima Senior Spartans: 
The Spartans have one of the most talented teams in NW Ohio. Lima struggles as of late have been with a struggling offensive line and a new head coach change. The Spartans will bring back a host of talented players led by Isaiah Foster, who hold a few Division 1 offers. I think this team is one off-season away from turning the page into becoming contenders. This should be a fun team to watch with all the athleticism they have. The program since entering the TRAC is 22-41 all-time.
Fremont Ross: 
The Little Giants aren't so small on teams' radars coming into the 2021 season. They are being watched closely. Head coach Chad Long and his team had an offensive explosion in 2020 as Kaden Holmes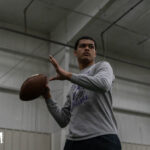 Kaden Holmes 5'10" | QB Fremont Ross | 2023 State OH (QB) led his team to a record-breaking season. Anthony Vann is another prospect who had a phenomenal year catching the football and turning himself up under the Friday night lights. This may be one of the best football teams in recent program history, and the core of this team comes from the class of 2023. Watch out for this group in 2021 and 2022.
Contenders
St. Francis de Sales: 
The Knights have been trending up for the past few years but have not been able to beat Central Catholic or St John's to earn a title in the TRAC. Feature back Steven McCoy will be a key piece to this football team, and Charles Green's talents outside in the passing game will be essential. Speaking of the passing game, the Knights will have to figure out who will lead the program in 2021 behind the center. You have to believe that coaches at SFS have a championship or bust mentality with a strong senior class leading the program. SFS is 18-45 all-time in TRAC play.
Findlay: 
Coach Pees did an excellent job in 2020 with getting the Trojans to play at a high level. Findlay ended up surprising a lot of teams and pundits when they shocked Whitmer in week one of the season. The top prospect in the 419 is Luke Montgomery Luke Montgomery 6'5" | DL Findlay | 2023 State OH . Luke has the ability to change a game on both sides of the football and in important positions. Ben Ireland Ben Ireland 5'11" | WR Findlay | 2022 OH is another player that has elite speed for QB Max Roth who is a dual-threat for Findlay. The game everyone wanted to see, which was Central vs. Findlay, was canceled due to Covid-19. Bookmark that game in 2020 as that could decide the league title in 2021. Findlay is 31-32 in TRAC play, and they also have one league title from 2012 that was forfeited by Whitmer.
Central Catholic: 
To no one's surprise, the fighting Irish are looking to gain their 7th league title in 10 seasons. Greg Dempsey has done a great job year in and out to replace top players in the state with other top players developing in-depth charts. One player to watch for is top LB prospect Christopher Jackson Christopher Jackson 6'2" | LB Toledo Central Catholic | 2022 State OH . Jackson holds multiple offers, including power five schools. The Lee twins, Edmonds, Carter, Watson, Fisher, and Hall, are a few last names to know about in the 2021 season. Central Catholic hasn't had a bad season in the TRAC, and they are 58-5 All-time in the conference.