Posted On: 02/8/21 1:31 PM
With the 2024 watch list dropping late last week on Prep Redzone Dakotas, we now will take a look at fifteen prospects to watch from that list from all over the Dakotas. Enjoy!
Tate French Tate French TE Wolsey-Wessington | 2024 , TE, Wosley-Wessington
French will need to fill into his body, but dropping into our 2024 watch list at 6'3 180 pounds as just a freshman gives him similarities to fellow alum and Northern State commit, Tristan Abbott Tristan Abbott WR Wosley-Wessington | 2021 State who used his long arms and long reach to haul in plenty of balls for the Warbirds in the state championship campaign this season.
No Tape Available.
Savion Stokes Savion Stokes RB West Fargo | 2024 , RB, West Fargo (ND)
Stokes was an excellent find from the Packers. His durability is what stood out to me. A prospect that stands around 5'8 175 pounds is a bowling ball type runner that uses his strong legs to power thru some inside runs. Stokes is most effective once he sees his cut and then hits that gap with ease.
Matt Goodman Matt Goodman DL Williston | 2024 , DL, Williston (ND)
Goodman was another hidden gem I found out of Williston. He has a physical tackling ability on his stops he makes on film. Because of his slim frame, he has strong feet and good mobility to move around the first level. The speed he shows off could be a linebacker at the college level.
Luke Fraser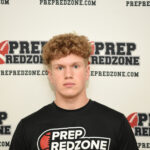 Luke Fraser 5'11" | ATH Hamlin | 2024 State , ATH, Hamlin (SD)
Fraser is a defined athlete currently for the Chargers. His flexibility on offense leads me to believe he'll be a wide receiver at the next level as he does have good hands. In my eyes, Fraser is an asset in the open field, which is why I think his size matches that at the next level. Fraser does show off some solid deep ball arm strength, making him a Wildcat option.
Matthew Anderson Matthew Anderson 6'4" | ATH Canton | 2024 State , WR/DB, Canton (SD)
Anderson is a very long wide receiver target out of Canton. His ability to get vertical against a usually smaller secondary is why this kid is going to one we are talking about in a few years. Anderson's cutting ability is better than some seniors I have seen as just a 14-15-year-old. His game on offense reminds me of a bunch of Custer star WR/DB Gage Tennyson Gage Tennyson 6'4" | DB Custer | 2022 State who has started to create a buzz at the Divison I level much like Anderson might in the next few years. You have to love the size (6'4, 180) this kid has.
Seth Hamilton Seth Hamilton DB Spearfish | 2024 , DB, Spearfish (SD)
It wasn't the brightest year for Spearfish, but they have a defensive back by the name of Seth Hamilton Seth Hamilton DB Spearfish | 2024 who I think has some promise. His get-up ability to make a play shows a prospect that's not afraid to go up in traffic and go get it. Hamilton has a limited film at the moment but has potential from what my eyes can see.
Peder Haugo Peder Haugo LB Fargo North | 2024 State , LB, Fargo North (ND)
Haugo has minimal film; however, what he showed on that small amount of film is fantastic.  Haugo has a quick step off the snap that could be lethal against a Fargo backfield in the coming years. His attacking ability on the offense has so much potential coming out of Fargo North.
Isaiah Favors Isaiah Favors 5'11" | RB Dakota Valley | 2024 State , RB/LB, Dakota Valley (SD)
Favors running ability is very physical. He runs much bigger than his measurables may read (5'11, 170). He has some great durability running between the tackles with solid yards after contact. I look for Favors to be a top 10 prospect in the class of 2024 when we start the rankings process in 3-4 months.
Zak Juelfs Zak Juelfs DL Sturgis | 2024 State , OL/DL, Sturgis (SD)
Juelfs has a strong frame (6'1 230) in the heart of the trenches. His ability to shed off blockers shows the potential Juelfs has for the Scooper's future. Juelfs does a nice job of getting lost in the heart of the defense and makes big plays in the backfield. With some development on getting a lower pad level in his blocks, Juelfs could be a 2024 prospect to watch out of Sturgis in the coming years.
Maddox Maloney Maddox Maloney 6'2" | LB Fargo Davies | 2024 State , ATH, Fargo Davies (ND)
Maloney is probably the quickest fullback in this class by a significant margin. His ability to be an active option in the Eagles receiving game will pay dividends down the road. He's very versatile, as his ability to make catches in the backfield and use his burst for the rushing attack. Fargo Davies can produce some fullbacks, and Maloney has the pep in his step to be another great one like Truman Werremeyer, who's headed to NDSU. Maloney has a high ceiling of potential.
More Brotherly Love in the Class of 2024
These are a few names of prospects that have the potential to be solid players, as their older brothers cracked our rankings in the 2021 and 2022 classes.
Sawyer Thompson Sawyer Thompson 5'11" | QB Lemmon-McIntosh | 2024 , QB/LB, Lemmon-McIntosh (SD)
The little brother of Black Hills State commit Cody Thompson Cody Thompson 6'0" | QB Lemmon/McIntosh | 2021 State , who had an outstanding career with the Cowboys and will be an impact player for Black Hills State.
Cael Meisman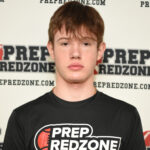 Cael Meisman 6'3" | ATH RC Central | 2024 , QB, Rapid City Central (SD)
The little brother of another Black Hills State commit, Kohl Meisman Kohl Meisman 6'6" | QB RC Central | 2021 State . Another Meisman for the Cobblers should be a good QB prospect from the 2024 class.
Tayden Nave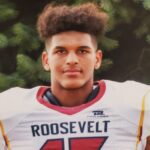 Tayden Nave ATH SF Roosvelt | 2024 , ATH, Sioux Falls Roosevelt (SD)
The little brother of Tyree Nave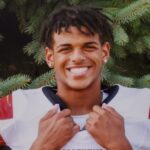 Tyree Nave 6'1" | ATH SF Roosevelt | 2022 State . I can only imagine Tayden will have a strong athletic ability like his brother Tyree, the #1 overall Athlete in the Dakotas in the 2022 rankings.
Stratton Morehart Stratton Morehart OL Winner | 2024 , OL, Winner
The little brother of Bosten Morehart Bosten Morehart 5'8" | OL Winner | 2021 State , who is a top 120 prospect in the Class of 2021 rankings in the Dakotas.
Brandon Kjetland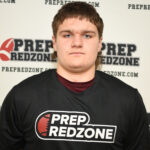 Brandon Kjetland 6'4" | OL Bridgewater-Emery | 2024 , OL, Bridgwater-Emery
The little brother of Northern State commit Tyler Kjetland Tyler Kjetland 6'4" | OL Bridgewater-Emery | 2021 State , Brandon will have a bright future on the Seahawks offensive line.