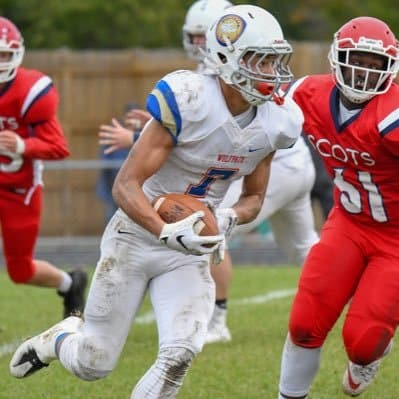 Posted On: 02/15/21 1:43 PM
Today we highlight some of the areas of Charleston's best athletes area has to offer. Some of these athletes well know names around the state and others may be overlooked. Our mission at Prepredzone as always is simple–to cover as many players as possible. So we have identified some very good players who may be overlooked and we are here to bring a select few that deserve the spotlight a platform. Let's take a look at who made our list.
Mari Lawton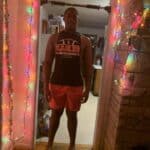 Mari Lawton DL South Charleston | 2023 State WV ( 23 ) | 6-4 DE | South Charleston HS
Mari has great size at 6-4, I'd like to see him trim down a little more and add a little more speed to his game coming off the edge. He is able to get into the backfield and make plays due to his strength and hand moves, while also maintaining leverage. His speed and burst off the ball are adequate for his position but like I said earlier. I think if he trims down and is a little lighter on his feet, he will be an even more imposing defender than he already is. Future FBS/ FCS level prospect with offers to Arkansas State, Cincinnati, Coastal Carolina, and West Virginia to name a few.
Xavier Bausley Xavier Bausley 6'5" | OL South Charleston | 2022 State WV ( 22 ) | 6-5 OL | South Charleston HS
I believe Xavier is one of the best Left Tackles in his class. I'd like to see his footwork improve and his center of gravity always low in his stance and when he drops back to pass protect because he pops up a bit and losses his leverage. However, he does on most plays use his size and his leverage to his advantage and is a nasty blocker always seeking pancakes. I noticed his tremendous strength in his punch and his athleticism to get to the next level and block out in space on screenplays. He showed to be light on his feet and can move for a 300-pound bulldozer. FBS / FCS level of prospect with the ability to produce early on in college for an offensive line. Hold an offer to West Virginia
Caiden Davis Caiden Davis 6'2" | LB South Charleston | 2022 State WV ( 22 ) | 6-2 DB / ATH | South Charleston HS
Caiden is a big-time hitter on defense that plays at free safety and can even play a little bit at running back. I like him at running back, he looks like a bulldozer at running back who has some speed, size, and athletics. I didn't see him defend against the pass too much watching his film but I did see him defend against the run very well because of his pursuit and athletic ability.
Mondrell Dean Mondrell Dean 6'2" | ATH South Charleston | 2023 State WV ( 23 ) | 6-1 ATH | South Charleston HS
Size, speed, and athleticism are all the things that make Mondrell a great athlete. Watching Mondrells game film was a joy. This guy can literally play all over the field for you and produce. He's tough, he's physical and fast. At running back, he uses his speed and mass to run over defenders. He has the size to be on an elite level at that position. He is even used at wide receiver and linebacker, and he is a beast at all three but I love him at running back but it's hard to choose because he's just as good as a defender. If he isn't on an FBS or FCS college recruiting board, he should be. As a coach, I would be jumping for joy at a hidden gem of an athlete I have right before my eyes.
Trey Dunn Trey Dunn 6'1" | QB South Charleston | 2023 State WV ( 23 ) | 6-1 QB | South Charleston HS
If you put this quarterback in an air raid or spread type of system he will set back and pick defenses apart. It really wouldn't matter what type of offense. This QB can play and make all of the throws. He's got a laser arm and can put the ball on the money to a receiver and in a hurry. His mechanics, release, and footwork are beautifully synchronized and he is able to place the ball where only the receiver can get to it. He may be overlooked because of his size at 6-1 but it would be a shame to miss out on a QB who can throw and move so well and I haven't even gotten to his main strength. His speed, he's an amazing runner and can tuck and run with the ball into the endzone himself with his ability to make defenders miss in the open field. Just received his first offer in December of 2020 to the University of Charleston. Coaches this is a steal of a QB if you can and now you know.
Kam Wells Kam Wells 6'0" | DL ST. Albans | 2022 State WV ( 22 ) | 6-0 DL | St. Albany HS
Kam is a little undersized for the defensive line but he still has time to grow and put on size for this season. He shows he can make plays , has a terrific jump off the ball and can make tackles for loss. I could see him playing outside linebacker on a 3-4 scheme and putting his hand in the ground to come off the edge and rush the QB.Division II or III prospect.
Anthony Casto Anthony Casto 6'3" | DL George Washington | 2022 State WV ( 22 ) | 6-3 DL | George Washington HS
I like Anthony's size on the defensive line and athleticism. At the nose tackle position, he can plug holes and get into the backfield with his burst of the ball and his long wingspan. He is able to press blockers off him while painting a football position and finding the ball to make a tackle. Overall good player with the right coaching at the next level could turn into a high-producing athlete on the defensive line.