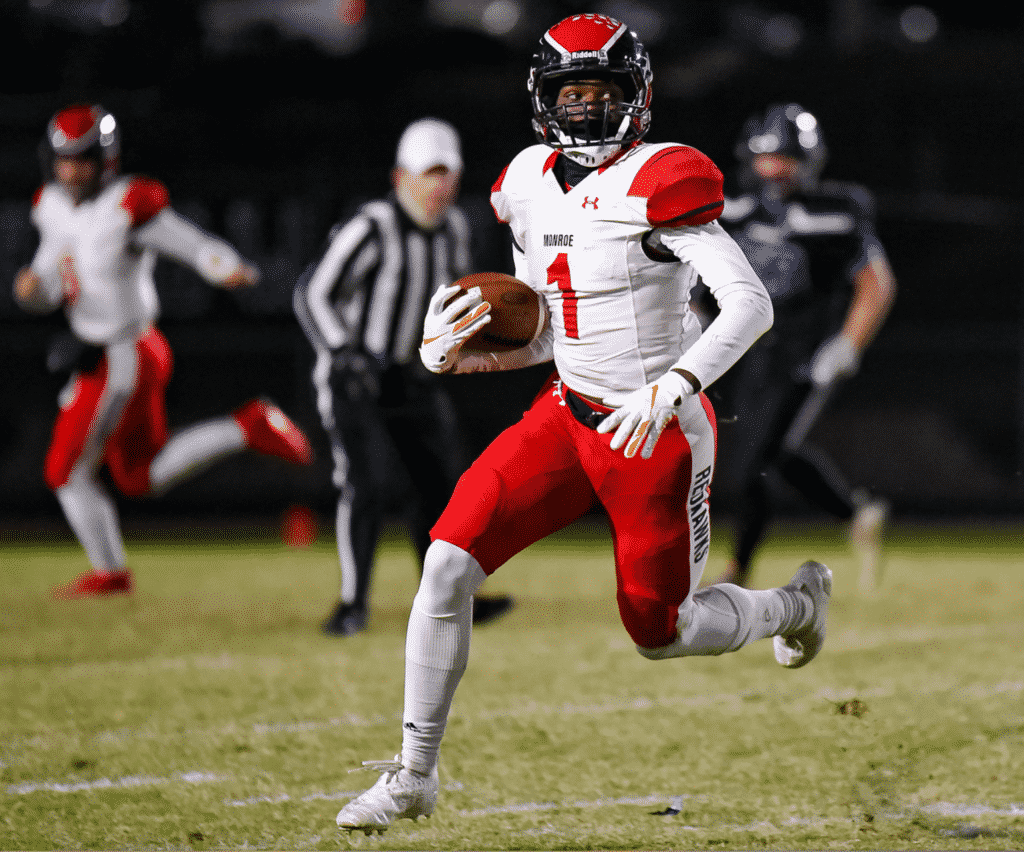 Posted On: 02/25/21 10:57 AM
The NCHSAA season is nearly upon us (finally!) The last thing to do before we kick off our in season coverage is to release our preseason all-state teams.
A few notes: While we do take into account college potential, these teams are based on our projections for this season. We expect the players on this list to have big years, due to both past production and future potential. We also included more than 11 players on each side of the ball to account for multiple schemes and alignments (For example, our "hybrid" on defense is for players that are somewhere between a linebacker and a defensive back)
So, without any further fanfare, here are our 3A/3AA first and second All-State teams.
FIRST TEAM OFFENSE:
QB (Pro Style): Will Lenard Will Lenard 6'1" | QB Northern Guilford | 2021 State NC , Northern Guilford
QB (Dual Threat): Skyler Locklear, Cleveland
RB: Omarion Hampton Omarion Hampton 6'0" | RB Cleveland | 2022 State NC , Cleveland
WR: Jasaiah Gathings Jasaiah Gathings 6'1" | WR Statesville | 2021 State NC , Statesville
WR: Rodney McDay Jr., TC Roberson
WR: Shaleak Knotts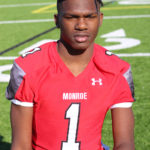 Shaleak Knotts 6'2" | WR Monroe | 2022 State NC , Monroe
TE: Aaron Hall Aaron Hall 6'4" | DL Southern Durham | 2021 State NC , Southern Durham
OL: Colby Smith Colby Smith 6'7" | OL Rockingham | 2021 State NC , Rockingham
OL: Alex McLaughlin Alex McLaughlin 5'11" | LS Weddington | 2021 State NC , Weddington
OL: Bryson Boyette, New Hanover
OL: Nathan Linkous Nathan Linkous 6'5" | OL Stuart W. Cramer | 2021 State NC , Stuart Cramer
OL: Andrew McCormick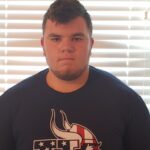 Andrew McCormick 6'2" | OL Union Pines | 2021 State NC , Union Pines
ATH: Kamarro Edmonds Kamarro Edmonds 5'11" | ATH Havelock | 2021 State NC , Havelock
K: Aiden Bonde Aiden Bonde 5'6" | K Southeast Guilford | 2023 State NC , Southeast Guilford
SECOND TEAM OFFENSE:
QB (Pro Style): Sully McDermott Sully McDermott 6'4" | QB Marvin Ridge | 2021 State NC , Marvin Ridge
QB (Dual Threat): Kamell Smith, Eastern Guilford
RB: Jerry Garcia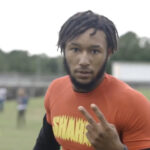 Jerry Garcia 5'10" | RB Gray's Creek | 2021 State NC , Gray's Creek
WR: Tyric McKendall Tyric McKendall 6'1" | WR Lee County | 2022 State NC , Lee County
WR: Darius Kane Darius Kane 6'2" | WR High Point Christian | 2022 State NC , Eastern Alamance
WR: Mehki Wall Mehki Wall 5'10" | WR Dudley | 2022 State NC , Dudley
TE: Hunter Robinson, Aycock
OL: Austin Pronk Austin Pronk 6'5" | OL Weddington | 2021 State NC , Weddington
OL: Christian Deaver, Sanford
OL: Tama McDonough Tama McDonough 6'5" | OL Asheville | 2021 State NC , Asheville
OL: Kadin Lynch, Asheville
OL: Blake Davis, Kings Mountain
ATH: Michael Allen Michael Allen 5'9" | ATH JH Rose | 2022 State NC , J.H. Rose
K: Liam Boyd, Asheville
FIRST TEAM DEFENSE
Edge- Donovan Spellman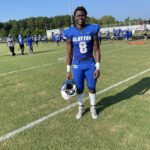 Donovan Spellman 6'4" | DL Clayton | 2022 State NC , Clayton
DL: Ryheem Craig Ryheem Craig 6'3" | DL Alexander Central | 2021 State NC , Alexander Central
DL: Eli Hall Eli Hall 6'4" | DL Crest | 2022 State NC , Crest
Edge: Rico Walker Rico Walker 6'4" | DL Hickory | 2023 State NC , Hickory
LB: Milan Summers Milan Summers 5'10" | LB Dudley | 2021 State NC , Dudley
LB: Delmaz Jennings, Lee County
Hybrid: Torren Wright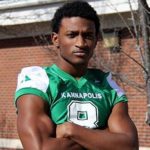 Torren Wright 6'3" | LB A.L. Brown | 2022 State NC , A.L. Brown
DB: Bryson Parker Bryson Parker 5'10" | DB Weddington | 2021 State NC , Weddington
DB: Shawn Chappell Shawn Chappell 6'2" | DB Southern Durham | 2021 State NC , Southern Durham
DB: Cameron Williams Cameron Williams 5'9" | DB Southeast Guilford | 2023 State NC , Southeast Guilford
DB: Amaah Achina Amaah Achina 6'1" | DB Northern Guilford | 2021 State NC , Northern Guilford
P: Caden Noonkester, Marvin Ridge
SECOND TEAM DEFENSE
Edge: Joe Zovistoski Joe Zovistoski 6'1" | DL Weddington | 2021 State NC , Weddington
DL: Zeek Biggers Zeek Biggers 6'5" | OL West Rowan | 2021 State NC , West Rowan
DL: Preston Carr, Person
Edge: Quinton Hill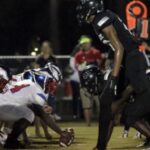 Quinton Hill 6'6" | DL Havelock | 2021 State NC , Havelock
LB: Austin Burns Austin Burns 6'2" | LB Parkwood | 2021 State NC , Parkwood
LB: Joey Teixeira, Eastern Alamance
Hybrid: Marcus Gatling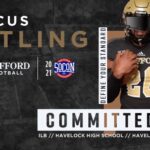 Marcus Gatling 5'11" | LB Havelock | 2021 State NC , Havelock
DB: Jalen Newman Jalen Newman 5'11" | DB Weddington | 2021 State NC , Weddington
DB: Kerry Parker, Rocky Mount
DB: Evan Powell Evan Powell 5'10" | DB Eastern Alamance | 2021 State NC , Eastern Alamance
DB: Darius Channer, Southern Nash
P: Stephen Glenn, Lee County
Disagree with our teams? Let us know on Twitter, @PrepRedzoneNC