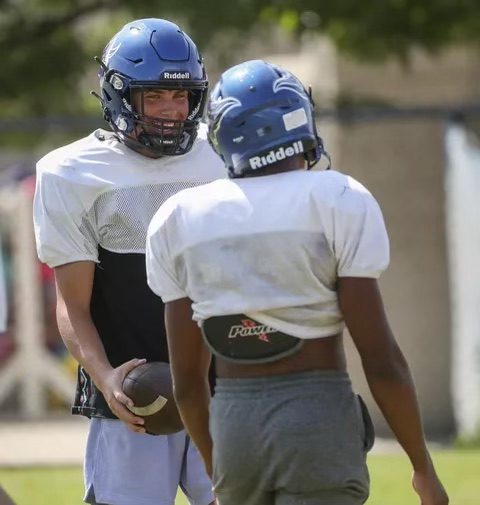 Posted On: 02/19/21 11:44 AM
It's still early with most of the athletes in the 2023 class having limited varsity film, while only playing as freshman. Expect a lot of movement and additions as the Spring season gets underway.
*Also have a look at the recently released Oregon Top 2023 list with the athletes ranked #1-45
1. Sam Leavitt Sam Leavitt 6'1" | QB Westview | 2023 State OR 6-1 190 QB/ATH Westview- Most are aware simply due to the last name, with his brother Dallin Leavitt just finishing his 3rd year in the NFL with the Raiders. Give Sam credit for making the move to Utah to get a season in, where he started as a Sophomore for Pleasant Grove HS, throwing for 1,672 yards and 17 TDs. Expect him to go off the next few seasons as much of what he possesses you can't teach.
2. Riley Williams Riley Williams 6'7" | TE Central Catholic | 2023 State OR 6-7 230 TE Central Catholic-Arizona St and Oregon St came early with offers even with very limited Varsity action as a freshman. Williams projects at TE but can play split out at the WR spot showing off his overall athleticism. Expect him to be a legit 4* and one of the top ranked Tight Ends in America for his class.
3.Donald Stephens Jr. 6-0 200 RB Grant- Stephens is special. Watching him carry the ball at the Varsity level as a freshman you see his unique ability and acceleration rarely demonstrated at such a young age. With continued progression expect him to be one of the better backs to come out of Oregon in some time.
4. Kaden Huppin Kaden Huppin 6'0" | ATH Westview | 2023 State OR 6-0 185 ATH Westview- Huppin impresses with his overall versatility, being able to play 3-4 different positions and return kicks. With Leavitt distributing the ball expect him to have a monster year next season, especially with two of his teammates ranking among the nation's best in Darrius Clemons Darrius Clemons 6'3" | WR Westview | 2022 State OR and Aaron Jones Aaron Jones 5'10" | ATH Westview | 2022 State OR .
5. Demarcus Houston Demarcus Houston 6'2" | WR West Albany | 2023 State OR 6-2 180 WR West Albany- Probably the fastest rising recruit in the state for his class. Houston started as a freshman at the varsity level and dominated his peers. Expect him to excel playing one for one of the nation's top 7v7 programs in FSP out of Seattle.
6. Sully McDaniel Sully McDaniel 6'3" | LB Clackamas | 2023 State OR 6-3 215 LB Clackamas- Remember the name. Ranked as one of the region's top lacrosse athletes, he will have multiple options to play major D1 football as well if he chooses that route. He has god given size, speed and unique coordination for a kid still so young.
7. Keenan Tarbet Keenan Tarbet 6'4" | LB Loyola High School | 2023 OR 6-4 205 OLB La Salle- As a freshman he was incredibly impressive coming off the edge at the Varsity level. Tarbett can also play the WR/TE spot but projects defensively moving well side to side, and impressing with his agility.
8. Jayden Moses Jayden Moses 6'0" | LB Grant | 2023 State OR 6-0 200 LB Grant- The only athlete in Oregon to earn all-conference honors as a freshman at the 6A level. Moses scored multiple TDs at the Varsity level and earned MVP honors at the National Preps Collegiate Showcase a few months back for his class. Jayden will be a conference POY favorite in the years ahead.
9. Jack Wagner Jack Wagner 6'4" | QB Tualatin | 2023 State OR 6-4 170 QB Tualatin-Wagner's combination of size and agility is very impressive. It's rare to see an athlete still so young move the way he does, but he's gifted. With talented 2022 QB Jackson Jones Jackson Jones 6'0" | QB Tualatin | 2022 State OR also on the roster it will be a battle.
10. Mark Hamper Mark Hamper 6'1" | LB West Linn | 2023 State OR 6-1 195 WLB West Linn-The Lions will be a clear cut #1 as I could see Hamper making an impact early. Coming from a talented family with D1 genes, expect him to also be one of the state's best offensively. Similar to current offensive POY favorite Gavin Haines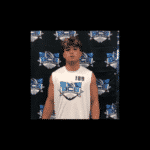 Gavin Haines 6'1" | RB West Linn | 2021 State OR .
11. Drew Rodriguez Drew Rodriguez 6'2" | DB Sprague | 2023 State OR 6-2 190 Safety- It's rare for any athlete to start as a freshman at the 6A level. Rodriguez did so on both sides of the football, earning all-conference accolades, and scoring multiple TDs. You will hear a lot about this kid moving forward.
12. Jackson Shelstad Jackson Shelstad 6'0" | WR West Linn | 2023 OR 6-0 170 WR/ATH West Linn- Most know that he is one of the nation's top hoopers, with offers already from the likes of Arizona St and Washington St. When given opportunities he was impressive on the football field as a freshman as well, catching 8 passes for 69 yards. He also added 5 tackles defensively.
13. Chip Allers Chip Allers 6'3" | LB Summit | 2023 State OR 6-3 205 LB Summit- Allers just needs some varsity film. He helped himself immensely at the National Preps Collegiate Showcase, finishing 2nd in the fastest man as a Sophomore, among 350 athletes in attendance. From a rankings standpoint he could end up towards the top of the charts with continued progression.
14. David Fuiava David Fuiava 6'3" | DL North Medford | 2023 State OR 6-3 280 DL North Medford- There is a lot yet to be determined here, but if size and god given talent are any indication, this will be one of the top linemen in the NW for the 2023 class.
15. Campbell Sager Campbell Sager 6'4" | DL Westview | 2023 State OR 6-4 240 DE Westview- Not a lot of people know about Sager, but you will hear a lot about this kid in the years ahead. 6-6 Head Coach Ryan Atkinson was a standout D line guy at Oregon St himself, so from a mentorship standpoint it works out well.
16. Colton Gaffney Colton Gaffney 6'5" | DL Gresham | 2023 State OR 6-4 220 DE Gresham- Playing varsity ball as a freshman he impressed. Gaffney is long with the potential to add significant size, still being so young. He was another young standout at the National Preps Collegiate Showcase.
17. Brock Thomas Brock Thomas 6'0" | QB Sheldon | 2023 State OR 6-0 175 Sheldon-He's not the biggest kid but super talented. The Irish have done it right over the years at the QB position, and Thomas has a chance to be another top Oregon quarterback.
18. Joe Merlino Joe Merlino 6'3" | OL Central Catholic | 2023 State OR 6-3 245 DL/OL Central Catholic- From a projection standpoint a lot still depends on continued growth and development, but expect him to be a factor this year for the defending state champs.
19. Braylon Wise Braylon Wise 6'0" | WR Tualatin | 2023 OR 6-0 185 WR Tualatin- The T Wolves have dudes everywhere. Prusia and Malik Ross Malik Ross 6'0" | ATH Tualatin | 2022 State OR are both D1 kids, with the likes of Jack Wagner Jack Wagner 6'4" | QB Tualatin | 2023 State OR and Wise in that Sophomore class. Look for Braylon to rank as one of the top WR's in Oregon for 2023.
20. Hogan Carmichael Hogan Carmichael 6'5" | QB Summit | 2023 State OR 6-5 180 QB Summit- Carmichael has all the potential in the world. You can't teach super long and athletic. Give both him and Allers a lot of credit for getting out on the camp circuit during the off season, and making a name for themselves.