Southern California has produced some of the best signal callers in the country for many years.
The class of 2021 produced quarterbacks headed to major universities like Tyler Buchner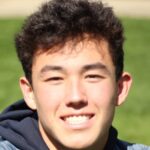 Tyler Buchner 6'2" | QB Helix | 2021 State CA (Notre Dame), Miller Moss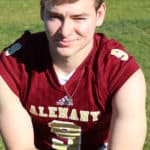 Miller Moss 6'3" | QB Bishop Alemany | 2021 State CA (USC), Peter Costelli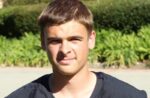 Peter Costelli 6'3" | QB Mission Viejo | 2021 State CA (Utah), Finn Collins Finn Collins 6'3" | QB Calabasas | 2021 State CA (Arizona State), Kajiya Hollawayne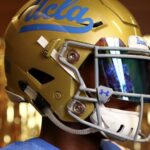 Kajiya Hollawayne 6'3" | QB San Jacinto | 2021 State CA (UCLA) and others.
The class of 2022 is no exception and is full of extremely talented quarterbacks. Some at the top have already verbally committed to Power 5 colleges. This class is so loaded with talent that it was difficult to cut the list to 15 and very talented quarterbacks who will certainly play at the college level were left off.
Below is a list of five of the top 15 quarterbacks in Southern California's class of 2022.
15. Jackson Stratton, La Jolla, La Jolla
Stratton had an outstanding sophomore season for La Jolla and led them to a Division 3 championship with 1,456 yards and 14 touchdowns. He has had an incredible offseason as well, leading the 619 Dream Chasers to a National Championship at the Pylon 7-on-7 tournament in Florida. He throws a great deep ball and it will be fun to watch him connect with his top receivers Diego Solis and Makai Smith when La Jolla hopefully gets to hit the field in March. He has an offer from Columbia and will certainly add more with some good junior year film and another offseason of successful camps and 7-on-7 tournaments.
Great weekend on Orlando with @DREAMCHASERS619 winning the Pylon Championship pic.twitter.com/OK1q1OnKdd

— jackson stratton (@JacksonStratton) January 25, 2021
---
14. Lucas Lenhoff Lucas Lenhoff 6'1" | QB Cathedral | 2022 CA , Cathedral, Los Angeles
Lenhoff was highly-regarded after a solid sophomore year for the Phantoms where he completed 58 percent of his passes for 2718 yards and 18 touchdowns. His name hadn't heated up in the recruiting circles until recently after he performed very well at the Pylon 7-on-7 tournament in Chicago. Scout Allen Trieu said of Lenhoff "He is very decisive with the ball, accurate, and very in-control. It is impressive for a young guy on a team full of alpha skill guys for him to command the way he does and when things got tight down the stretch, he was very cool under pressure." He has an offer from Florida Atlantic and has been in contact with Louisville and will add more offers shortly.
---
13. Charlie Mirer, Cathedral Catholic, San Diego
Around two hours south is another Cathedral quarterback Charlie Mirer who has all the tools but limited game film. He backed up a quality senior quarterback last season but came in during some big moments and played well. Cathedral Catholic runs an offense with a lot of motion and misdirection and Mirer excels throwing on the run in that offense and using his big arm to throw into tight spaces. He is 6-foot-6, 225 pounds, the son of former NFL quarterback Rick Mirer and picked up an early offer from Michigan but not much from other schools yet. He is a 3-star on most recruiting sites but is not ranked on 247Sports or Rivals. I expect that to change very quickly in the next two months.
---
12. Shea Kuykendall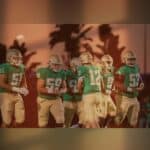 Shea Kuykendall 6'1" | QB Long Beach Poly | 2022 State CA , Long Beach Poly, Long Beach
Kuykendall has increased his profile greatly this offseason and part of that is due to his excellent marketing of himself on social media. The other reason is his play. He is a quarterback in the Elite 11 circuit and UA All-American camp attendee and has played well in the Winner Circle Champions club league. He throws well from the pocket and moves well laterally, always keeping his eyes downfield while being rushed which usually takes a lot of experience to develop. He has an offer from William & Mary and will add some more when he has a solid season for Long Beach Poly next month.
@JohnGarcia_Jr
Shea Kuykendall
Long Beach Poly QB 2022
6'2 198 – 4.2 GPA – 4.68 40
Elite 11, Elite Underclassmen, QB Throwdown – Top Performer , UA All American Camp, #18 CF Today, CalHi Sports Hot 100 '22, Top 100 247 Sports, 3⭐️Most Recruit Analyst. Full hudl @KuykendallShea pic.twitter.com/OPW3sPqsci

— Shea Kuykendall (@KuykendallShea) October 16, 2020
11. Emmett Brown Emmett Brown 5'11" | QB San Marcos | 2022 State CA , Mater Dei, Santa Ana
When Brown transferred to Mater Dei early in the offseason from San Marcos, he was a shoe in to be the starting quarterback. Since then a higher-ranked quarterback transferred to Mater Dei and many scouts wrote off Brown to be the backup or transfer somewhere else. But Brown has performed so well at showcases and camps lately that it looks like we will have a quarterback battle at one of the top programs in the nation. Brown threw for 2,043 yards and rushed for 109 for San Marcos last season and it will be interesting to see if he can adjust to the speed of the game in the Trinity League. He throws a beautiful ball and is as accurate as any quarterback in the class. He has offers from Colorado, Florida Atlantic, New Mexico and Old Dominion.
Got some work in with my guys!! @CJWilliams_03 @QuincyCraig3 @_JosiahZ_ @ShoesBrinkley @terrellwillimss @raleek2 @MDFootball pic.twitter.com/9f2on0c6Ue

— Emmett Brown (@emmettbrown09) September 24, 2020