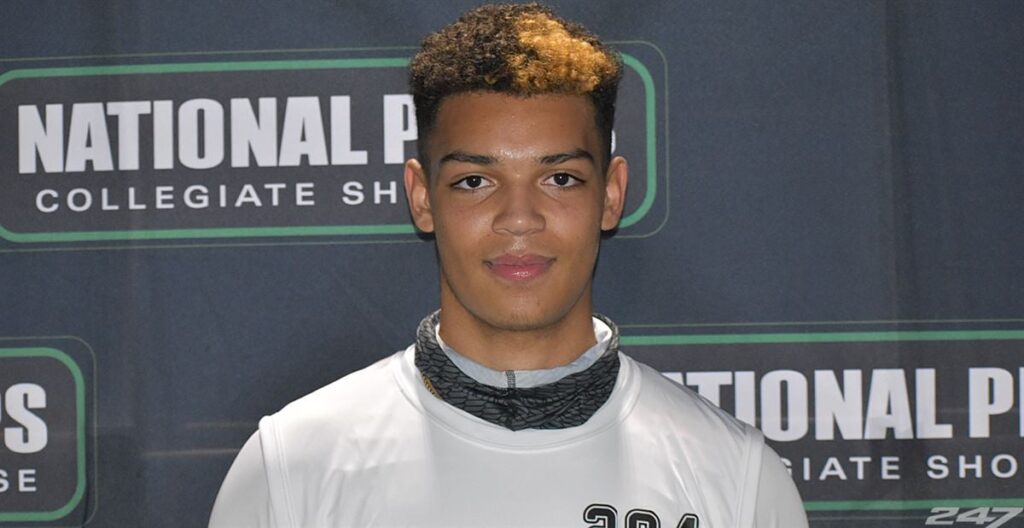 Posted On: 03/20/21 5:28 PM
OVERALL MVP-  Cole Prusia Cole Prusia 6'3" | DB Tualatin | 2022 State OR WR/DB 22' Tualatin- As of right now I would put Prusia in the conversation for not only conference but state POY honors. He has been that good. On the night he added 2 more TDs with 132 yards receiving and 2 INTs, in the team's 4th quarter comeback win over Lakeridge 42-33
Clay Masters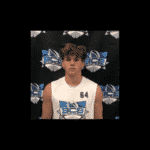 Clay Masters 5'11" | DB West Linn | 2021 State OR WR/DB 21' West Linn- Masters is definitely in the mix if we are talking the state's top two-way performers thus far. On Friday he scored 2 more TDs offensively with 100+ receiving yards. Defensively he had 1 INT and numerous pass deflections.
Keenan Speer-Johnson Keenan Speer-Johnson 6'3" | WR Tigard | 2022 State OR WR 22' Tigard- Most are already aware as the 6-3 WR already has a handful of D1 offers, including from SEC Kentucky. He caught 6 passes for 160 yards and a TD in the teams 35-15 loss to #1 West Linn
Ryan Oliver Ryan Oliver 6'1" | QB Lakeridge | 2023 State OR QB 23' Lakeridge- One of the state's breakout players state wide for the 2023 class. The Sophomore QB had another monster night going 27-37 for 356 yards and 3 more TDs. With all of the young talent on the perimeter the Pacers are in good shape.
Sabastian Peiffer Sabastian Peiffer 6'2" | LB Gladstone | 2021 State OR LB/RB 21' Gladstone- For the second straight week Peiffer rushed for 4 touchdowns in the Gladiators  31-0 win over Crook County. Projecting as one of the state's top LB's, and a 4A POY candidate, he has been killing it running the ball.
Brock Thomas Brock Thomas 6'0" | QB Sheldon | 2023 State OR QB 23' Sheldon- Expect to hear a lot about this kid in the years ahead. Thomas accounted for 6 Tds (3 rushing 11, 26, 6) as the Irish beat 5A Willamette 48-32.
Caleb Kim Caleb Kim 5'10" | RB Sunset | 2022 State OR RB 22' Sunset- This kid has been off the hook good so far this season. On Friday he helped the Apollos to a 49-10 win over cross town rival Westview, accounting for 5 TDs (6-74-3 TD Rushing + 2-51-2 TD Receiving)
Mark Hamper Mark Hamper 6'1" | LB West Linn | 2023 State OR WR 23' West Linn- Hamper showed why he is ranked one of Oregon's top Sophomore's, catching multiple passes for 100+ yards and a TD. Expect to hear his name often.
Price Pothier Price Pothier 5'7" | RB Newberg | 2022 State OR RB 22' Newberg- Give Coach Hastin a lot of credit as NHS has never been better. Pothier continued where he left off last season, rushing for 129 Yards and 3 TDs in the teams 41-0 win over Glencoe.
Gavin Haines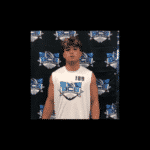 Gavin Haines 6'1" | RB West Linn | 2021 State OR RB 21' West Linn- The 6A offensive POY favorite scored 2 more TDs, giving him 8 in three games, in the teams 35-15 win over #9 Tigard. Haines has now scored multiple TDs in 7 straight games dating back to last season.
Gabe Olvera Gabe Olvera 5'10" | RB Lake Oswego | 2022 State OR RB 22' Lake Oswego- Olvera looked the part and then some, going for over 200+ yards and 3 Touchdowns, in the teams 42-20 W over Oregon City.
Coleman Compton Coleman Compton 5'10" | DB North Bend | 2021 OR QB/ATH- One of the top players in the state at the 4A level. The 5-8 160 QB is undersized but super talented. On Friday he accounted for 4 TDs (3 rushing) in the 48-6 win over Elmira.
Andrew Simpson Andrew Simpson 6'1" | DB Mountainside | 2021 State OR ATH 21' Mountainside- One of Oregon's top players for the 2021 class added three 3 more TDS (2 receiving, 1 INT return) in the teams 58-2 drubbing of Southridge. As referenced previously I could for see Simpson being a D2 All American at Western Oregon.
Preston Ginter RB 21' McMinnville- The Grizzlies aren't a 6A power but Ginter looked legit, rushing for all 4 of the team's TDs and 200+ yards in the 26-14 win over Liberty.
Ashton Turin WR 22' Sandy- The undersized slot WR did a little bit of everything last night catching 7 passes for 114 yards and 2 TDs, while also adding a rushing TD, in the teams 33-26 win over Reynolds.
Devik Chiang Devik Chiang 6'3" | WR Grants Pass | 2021 State OR WR 21' Grants Pass- A kid I would consider one of the more underrated players in the state for his class. Chiang caught 3 passes for 111 yards and 1 TD. The Cavemen racked up 533 total yards of offense in the 45-6 win over Roseburg.
Joel Tecmire LB 21' South Medford- The relatively unknown backer had a great night, making 10 tackles in the 34-7 win over 5A Eagle Point. There are a host of kids who can play down South.
Zack Cehrs RB 21' West Albany- Over the years the Bulldogs have produced some of the state's top RB's. Cehrs looked the part Friday carrying 15 times for 219 yards and 4 TDs, in the 42-7 win over Central.
Scott Wright RB 22' Tualatin- Somewhat of an unknown Wright had a big night rushing for 142 yards and 2 TDs. With QB Jackson Jones Jackson Jones 6'0" | QB Tualatin | 2022 State OR airing it out each week, he hasn't gotten much recognition. That could change.
KJ Johnson-Gibson KJ Johnson-Gibson 6'0" | DB Clackamas | 2022 State OR CB 22' Clackamas- KJ is having a phenomenal season thus far, sitting among the state leaders in INTs on the year with (3). His defensive play helped the Cavs to a 19-13 win over returning PIL champ Grant.