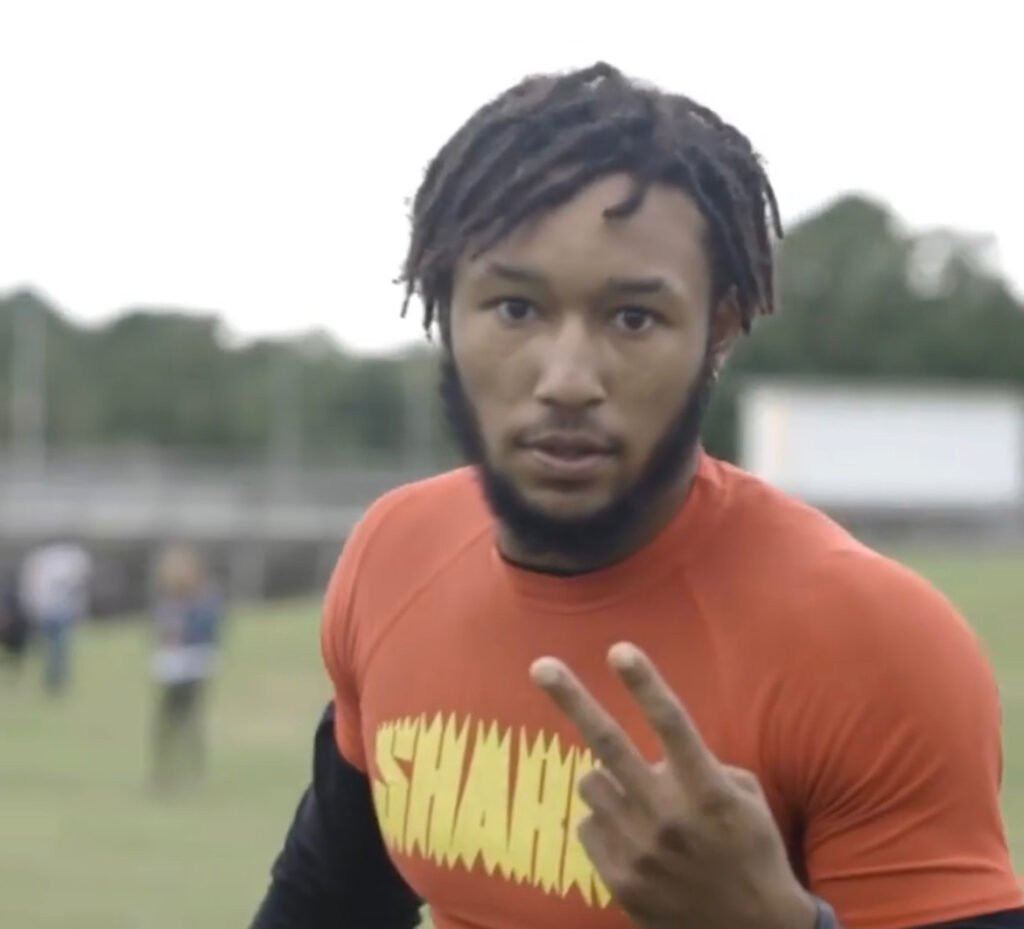 Posted On: 03/17/21 10:49 PM
After a wild Week 3, there were a number of impressive offensive performances, including a running back who tied a state record. Now it's time to highlight the top offensive performers. As a reminder, if you know of a player that had a great game, DM me (@whelms21) or the Prep Redzone NC account (@PrepRedzoneNC) on Twitter.
This week we'll highlight a few offensive prospects from across the state that had great games in Week 3.
Ricardo Brown, Ath.- Monroe
Stats: 11 carries, 135 yards, 4 TDs, pick six
Brown is off to a torrid start this season as one of the most productive 2-way athletes in the state. A week after blocking a punt, picking off a pass and returning a fumble for a touchdown, Brown had a 90-yard interception returned for a touchdown and four offensive touchdowns on just 11 touches. He's the definition of a game-changer and has become one of the top players on a talented Monroe squad.
Brody Whitson, QB- T.C. Roberson
Stats: 21-37, 373 yards, 3 TDs, 18 rushes, 97 yards, 2 TDs
Whitson has an 11-to-1 touchdown-to-interception ratio, over 1000 total yards and is averaging 8.3 yards per attempt in three games. This week, he put up monster numbers against one of the best teams in the mountains. In a shootout loss to powerhouse A.C. Reynolds, Whitson was the best player on the field, taking care of the football while putting up huge numbers.
Wyatt Holland, QB- Midway
Stats: 22-29, 244 yards, 4 TDs, 60 rushing yards, 2 TDs
Holland has contributed to 14 of Midway's 17 touchdowns this year, throwing 11 and rushing for another three. He's distributed the football well as the Raiders have four different receivers with over 100 yards on the year. He's completing 74 percent of his passes and looks to be in complete control of the offense.
Jackson Vick Jackson Vick 5'11" | ATH Southern Nash | 2022 State NC , RB- Southern Nash
Stats: 29 carries, 329 yards, 5 TDs
We have Vick ranked as an athlete but until this season, I had him projected as a defensive back. That's probably changing now as he's been dynamic as a running back for Southern Nash. He has two 200-yard games this season and is averaging 8.7 yards per carry.
Tate Carney Tate Carney 5'11" | RB Davie | 2022 State NC , RB- Davie
Stats: 32 carries, 327 yards, 8(!) TDs, 41 receiving yards
Alright, we buried the lede far enough. Carney tied a state record with eight rushing touchdowns against a good R.J. Reynolds team. After losing its quarterback to early enrollment, Davie is still firing on all cylinders, thanks in large part to Carney's 16 touchdowns. The junior is already having a historic year and he's just getting started.
Kyhlil Jones, WR- Chapel Hill
Stats: 4 catches, 171 yards, 2 TDs
Jones has been consistent this season with 13 catches going into Friday's game. He emerged as a big-play threat Friday with two receptions over 65 yards. He's currently averaging 114 yards per game.
Jesse Rhyne, WR- Stuart Cramer
Stats: 7 catches, 200 yards, 2 TDs
Rhyne enjoyed a breakout game Friday, tying his career high of seven receptions (for the second-straight week) and putting up his first career 100-yard and 2-touchdown game. He hauled in two long touchdown passes, including an 80-yarder on a screen pass, showing tremendous run-after-the-catch ability.
Jerry Garcia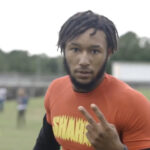 Jerry Garcia 5'10" | RB Gray's Creek | 2021 State NC Jr., RB- Gray's Creek 
Stats: 20 carries, 280 rushing yards, 3 receptions, 52 yards, 2 TDs
I just whiffed last week in not putting Garcia on the list after his 300-yard outburst against Sanford. He made sure I didn't miss him this week with another 300-plus scrimmage yard game against Cape Fear. Garcia is explosive, as evidenced by a 45-yard touchdown reception and an 89-yard rushing touchdown this week. The Richmond commit has put up 310 yards a game in two games to start the season.
Other Top Performers
Erasmus Chandler, RB- New Hanover (20 carries, 232 yards, 5 TDs)
Jre Jackson Jre Jackson 5'8" | RB Terry Sanford | 2023 State NC , RB- Sanford (20 carries, 181 yards, TD)
Jack Reynolds Jack Reynolds 5'10" | WR Davie | 2021 State NC , WR- Davie (8 receptions, 176 yards, TD)
Jack Larsen Jack Larsen 6'3" | TE Charlotte Catholic | 2024 State NC , TE- Charlotte Catholic (5 receptions, 132 yards, TD)
Sam Lersch, QB- Apex Friendship (16-36, 348 yards, 2 TDs)
Anthony Quinn Jr., RB- Seventy First (24 carries, 240 yards, 4 TDs)