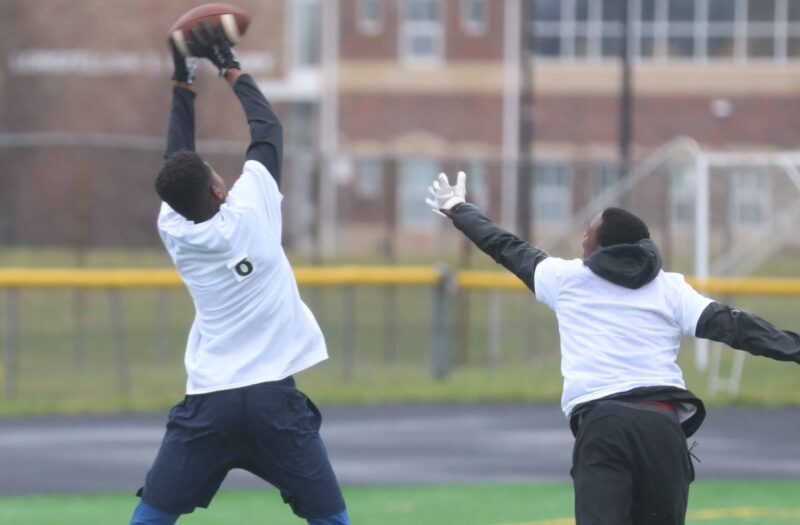 Posted On: 04/9/21 8:26 AM
The second group of receivers whose stock is rising for the upcoming season come from all areas of the state, different size programs, and from public to private schools. They all are competitive and sure handed receivers that have the potential to burn defensive backs due to their skill level.
     6'4" 185     Toledo St. Francis DeSales
Green is a tall target for his quarterback along with being an excellent route runner. He demonstrates the ability to stick his break and get the corners hips turned. Green runs precise outside routes like the comeback and post corner as well as the takeoff.
Connor Pratt Connor Pratt 6'2" | WR Van Wert High School | 2022 OH      6'2" 180     Van Wert     2022
Pratt was one of the most sure-handed receivers around who does a great job of coming back to the quarterback and instinctively finds open windows in coverage. Pratt can make difficult receptions seem routine.
Lesley Andoh Lesley Andoh 6'1" | WR Dublin Scioto | 2022 OH      6'1" 170     Dublin Scioto
Andoh is a very versatile athlete who is dangerous to the opposition because of his running abilities after the catch. He is also excellent at running the jet sweep and doubles as a wildcat quarterback. It is not surprising Andoh is also an elite