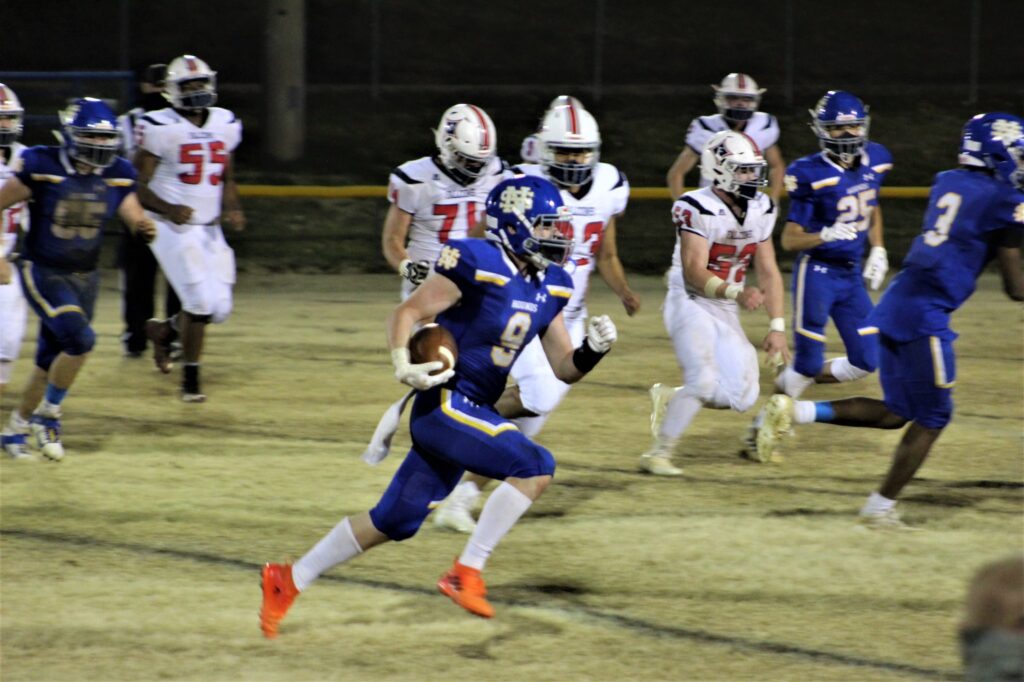 Posted On: 05/28/21 11:13 PM
June 1 marks the end of the longest dead period in NCAA history, and along with it, marks the return of college visits and prospect camps. But with one weekend left before the big date, we have a huge third party camp to cover.
The National Preps Showcase in Bermuda Run, North Carolina is one of the more star-studded events of the Spring and Prep Redzone will be there to bring you full coverage. Before we recap the weekend though, we're here to preview it and give you an idea of some of the players we're excited to see. Earlier this week, we looked at some of the many defensive players that we're excited to see. Now, we'll preview the offense.
Our Top Guys
In the defensive preview, I titled this group "The Dudes" but decided to change the angle in this one. Maybe it's due to the positions they play, but while there is no shortage of offensive talent on display Saturday, a lot of them don't yet have offers. So instead of using offers as our benchmark by which we're measuring this first group, I'm using our own Prep Redzone rankings.
There are over 20 players ranked in the top five of their respective classes and positions scheduled to be in attendance Saturday, and dozens more ranked just outside.
The quarterbacks are led by our top 2022 signal caller, Rolesville's  Byrum Brown Byrum Brown 6'3" | QB Rolesville | 2022 State NC , who has seen his recruitment take off after a fantastic junior season. Our top 2024 passer, Cannon School/Cabarrus Warriors quarterback  Tyler Green Tyler Green 6'2" | QB Cabarrus Warriors | 2024 State NC  is set to be in attendance. He flashed some incredible potential in a shortened fall season, so I'm excited to see if the consistency is there when matched up with some of the older players.
A couple of our top 2023 quarterbacks, Parkwood's Cameron Enos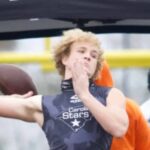 Cameron Enos 6'0" | QB Parkwood | 2023 State NC and East Lincoln's  Tyler Mizzell Tyler Mizzell 6'1" | QB East Lincoln | 2023 State NC  will be throwing Saturday as well. Both have busy summers on the college camp circuit, and strong performances Saturday would give each momentum going into the summer.
A few weeks ago,  Alonza Barnett Alonza Barnett 6'0" | QB Grimsley | 2022 State NC  from Grimsley may have been considered an under-the-radar guy. But after a strong end to the season and a few new offers, he's firmly in the top quarterback category. I haven't seen him throw in person, so he's a guy I'm watching closely.
Our top 2024 running back,  Jake Simmons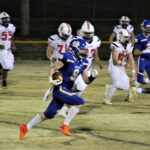 Jake Simmons 5'11" | RB North Surry | 2024 State NC  of North Surry is scheduled to compete with an opportunity to keep up with older guys like  Na'heim Lilly Na'heim Lilly 5'10" | RB Eastern Randolph | 2022 State NC , one of the most complete backs in the state. The fourth and fifth-best backs in our 2022 rankings, Weddington's  Kyle Parsons Kyle Parsons 6'0" | RB Weddington | 2022 State NC  and Providence's  Jamar Price Jamar Price 6'2" | RB Providence | 2022 State NC will also be in attendance.
At receiver, two of the premier players should stand out. It's hard to see anyone playing to the level of Millbrook's  Wesley Grimes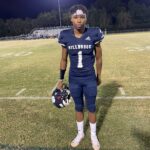 Wesley Grimes 6'3" | WR Millbrook | 2022 State NC  and North Surry's  Jahreece Lynch Jahreece Lynch 6'2" | WR North Surry | 2023 State NC , though former Hough receiver Chris Lawson Jr. should also stand out. Standout athletes Osiris Ross Osiris Ross 5'10" | ATH Eastern Randolph | 2022 State NC of Eastern Randolph and Maiden's Chris Culliver Chris Culliver 6'3" | ATH Maiden | 2023 State NC are both scheduled to work out at wide receiver, where I foresee each of them playing at the Power Five level. Watch out for Providence Day rising sophomore  Channing Goodwin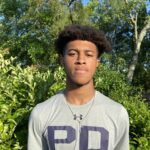 Channing Goodwin 6'1" | WR Providence Day | 2024 State NC as well. A pair of star tight ends, Marvin Ridge's  Jake Young Jake Young 6'4" | TE Marvin Ridge | 2022 State NC  and our top 2024 tight end,  Jack Larsen Jack Larsen 6'3" | TE Charlotte Catholic | 2024 State NC  of Charlotte Catholic stand out of paper.
Up front, Cuthbertson's  Trevor Tate Trevor Tate 6'4" | OL Cuthbertson | 2022 State NC , Cary's  Rylan Vann Rylan Vann 6'1" | OL Cary | 2022 State NC  (an NC State commit) and South Point's  Sullivan Absher Sullivan Absher 6'6" | OL South Point | 2023 State NC  are the most well-known guys, but there are some talented underclassmen in attendance as well.  Connor Drake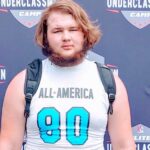 Connor Drake 6'6" | OL Providence | 2023 State NC  is a guy that doesn't have any offers yet, but should by the end of the college camp circuit this summer. He should stand out.
Opportunity to Move Up
Remember, college coaches aren't the only ones watching these showcases. The structure allows us to watch lower-ranked players compete directly against guys we have ranked closer to the top. A strong camp performance can often positively affect the way we look at a player. For other guys, camps like these are opportunity to get on our radar for the first time.
At the quarterback position, a few guys that have recently made their way onto my radar are scheduled to be in attendance. Myer Park's  Lucas Lenhoff Lucas Lenhoff 6'2" | QB Myers Park | 2022 State NC  transferred into the state before the season and put up a strong year, but I haven't yet seen him throw in person. Minus the transfer, the same can be said about Glenn's  Camden Coleman Camden Coleman 6'3" | QB Glenn | 2022 State NC  and Westover's  Joshua Jones Joshua Jones 6'1" | QB Westover | 2023 State NC .
For a few guys, showcases provide the opportunity to let the ball fly more than they get to during the season. Providence Day 2022 quarterback  Grantt Logan Grantt Logan 6'1" | QB Providence Day | 2022 State NC  was behind a standout senior on the depth chart but has tremendous arm talent that will be on display Saturday. Charlotte Catholic's  Sean Boyle Sean Boyle 6'1" | QB Charlotte Catholic | 2023 State NC  plays in a Wing T system and averaged under nine attempts a game as a full-time starter and didn't have many opportunities to throw a large variety of routes.
At running back, a few guys in particular have an opportunity to move up our rankings. I just recently caught wind of Mount Tabor's Noah Marshall Noah Marshall 5'10" | RB Mount Tabor | 2022 State NC  and Salisbury's  JyMikaah Wells JyMikaah Wells 5'10" | RB Salisbury | 2023 State NC , both of whom have great size and led their teams to deep playoff runs.
Several receivers have an opportunity to make moves, including Providence's  Luke Bailey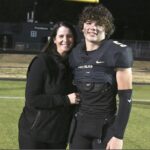 Luke Bailey 5'11" | ATH Providence | 2023 State NC  and Weddington's  Zymill Patterson Zymill Patterson 6'0" | WR Weddington | 2023 State NC . Both Bailey and Patterson are excellent pure route runners, which should make them tricky matchups in one-on-ones. East Surry's  Layton Allen Layton Allen 6'1" | WR East Surry | 2022 State NC  has been impressive in the past and has an opportunity to step up Saturday.
Along the offensive line, Asheville's  Kadin Lynch Kadin Lynch 6'4" | OL Asheville | 2022 State NC  is a guy I'm really excited to see live. He put up a fantastic All-State season and I think he can not only hold his own, but excel against some of the top guys. I think we should be able to say the same about Ravenscroft's  Drake Hamlin Drake Hamlin 6'5" | OL Ravenscroft | 2022 State NC and Clayton's  Will Coats Will Coats 6'3" | OL Clayton | 2023 State NC .
It should be a great camp Saturday, so stay locked into Prep Redzone over the next week for coverage and top performers.