Some new names in the 2022 class picked up their first offers, seeing a spark in their recruitment. All of these guys hold big potential and should continue to see the offers come in as the dead period comes to an end. Take a look at 5 players from the 2022 class who have seen a start to their recruitment:
Justius Lowe Justius Lowe 6'2" | WR Lincoln | 2022 State OR , WR, 6'2″ 180lbs, Lincoln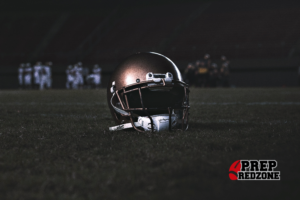 May was a busy month for Lowe, as he picked up his first offer from Eastern Washington, then quickly followed up with offers from Idaho and Montana. Lowe was a very dominant WR during the spring season, and will have a big opportunity this summer to rise his stock with numerous camps being held. He's a very dynamic player and can be utilized multiple ways and remain a threat. Explosive athlete with solid top end speed and big play ability, and projects to have a massive senior season.
Jacob Strand Jacob Strand 6'5" | OL Canby | 2022 State OR , OL/DL, 6'5″ 270lbs, Canby 
Strand picked up his first offer in early May from Air Force, and recently just landed another offer from Oregon State, making it his first P5. He sizes up with a tremendous frame and build with nice length and possesses solid functional strength and quickness. Very athletic at his size as he also plays basketball for Canby. Strand holds solid position versatility alone the DL and is very effective as an OT as well. He holds a high ceiling and should continue to see more offers come in soon.
Nate Vidlak Nate Vidlak 6'0" | WR Hidden Valley | 2022 State OR , ATH, 6'1″ 200lbs, Hidden Valley 
Vidlak landed his first D1 (FCS) offer from Idaho State, and should continue to see a spark in his recruitment. He is the younger brother of current Oregon State QB Sam Vidlak Sam Vidlak 6'2" | QB Hidden Valley | 2021 State OR , which could be extremely beneficial in Nate's recruitment as well coming from a small school. Excellent athleticism all-around as he's a dual sport athlete and a baseball standout as well. Good football IQ and is a playmaker anywhere he lines up, and is a very dynamic player and holds big position versatility across the board.
Brady Kopetz Brady Kopetz 6'4" | LB Lincoln Highschool | 2022 OR , LB, 6'4″ 215lbs, Lincoln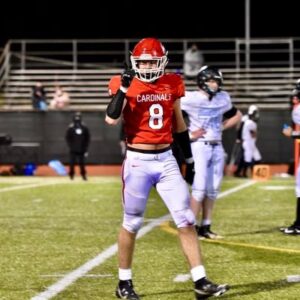 Another Lincoln kid who started his recruitment, Kopetz picked up his first offer from Idaho State back in April. I was highly impressed with his film, as he projects to be a legit FBS level talent. Excellent size and build and is trending in the direction of a complete LB. Excellent instincts, strong at the POA, eats up ground quick, and shows a big striking ability. He's a quick and flexible as a pass rusher with good bend on the edges. Extremely athletic kid all around and is only getting started, as he deserves to see a major rise in his recruitment.
Kage Casey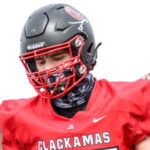 Kage Casey 6'6" | OL Clackamas | 2022 State OR , OL, 6'6″ 270lbs, Clackamas 
Casey picked up his first offer today from Oregon State, which could very well be the start of many offers to flood in. Casey sizes up with excellent size and a thick base, and fits the prototype for a P5 OT. Excellent athleticism all across the board and plays with aggressiveness. He displays quick and agile feet to reach quicker pass rushers and holds ground well in a pass set. He holds a very high ceiling with numerous intangibles, and will be an intriguing recruit to follow.