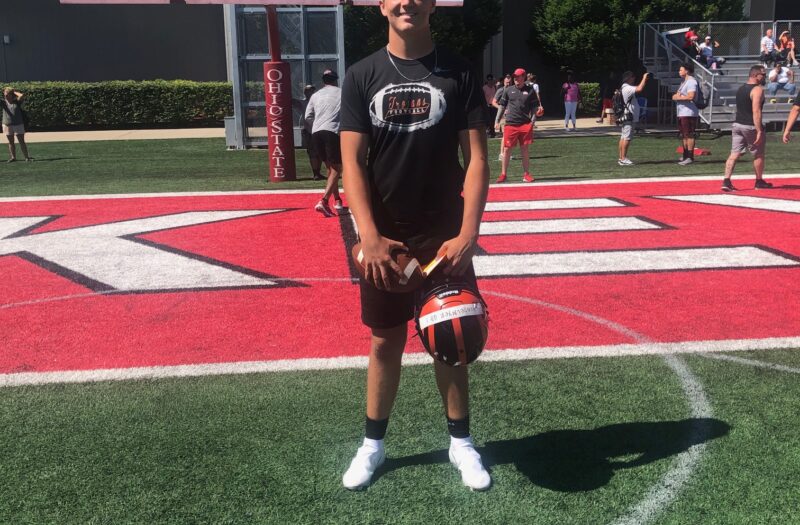 Posted On: 07/24/21 10:24 AM
There are some upcoming junior quarterbacks who are outstanding field generals for their team and deserve to be recognized for both their success and their potential going into the season. Look for these emerging quarterbacks to light it up this fall.
Jackson Johnson Jackson Johnson 6'1" | QB Salem | 2023 OH      6'1" 215     Salem
It's easy to see how Johnson was responsible for 38 touchdowns passing and running as a sophomore. This southpaw, who threw for over 2800 yards last year, has superb passing skills including footwork, release, velocity, and timing. He is a versatile quarterback that keeps plays alive and shows patience waiting for his receivers to get open, if not, he has speed and elusiveness as a runner.
Braden Mantooth Braden Mantooth 6'4" | QB Pickerington Central | 2023 State OH      6'4" 180     Pickerington Central
Mantooth is a tall pocket passer who shows poise and confidence when under pressure. He steps up and delivers the football with accuracy and touch. Even though he is best when staying in the pocket, he can throw with precision on the semi-roll. Mantooth just needs a little more arm strength and his arm motion which is a little long.
Bryce Schondelmyer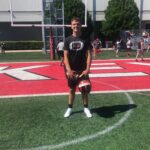 Bryce Schondelmyer 6'2" | QB Arcanum | 2023 OH      6'2" 190     Arcanum
This guy has a big arm playing in one of the