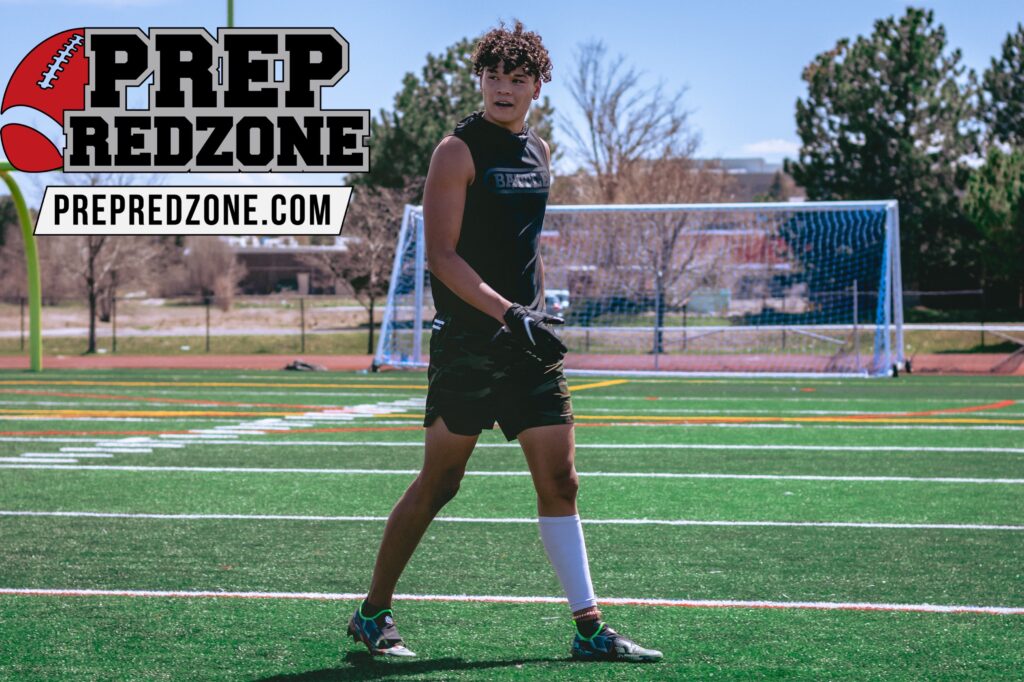 Posted On: 07/16/21 8:30 AM
August is a mere two weeks away which means the fall 2021 season is just around the corner. This offseason has been an eventful one for so many athletes who have attended multiple college camps and developmental events.
For many players, attending different camps and events has allowed them to raise their stock value by showcasing their skills in front of college coaches and scouts. Below is a list of six athletes who have used this offseason to sharpen their skills while raising their recruiting stock.
Dylan McCollough Dylan McCollough 5'10" | WR Regis Jesuit | 2023 CO | Regis Jesuit | 5'11", 175lbs | 2023 WR
McCollough took the scene by storm this past weekend by putting on a show-stealing performance at a defensive back camp instructed by Coach Oliver Davis, hosted by Colorado Wild Sports Academy. The shifty route runner is patient off the line and explosive out of his breaks, making him close to unstoppable during the camp. In fact, he ended the day going one-on-one with Coach Davis himself and earning the respect of everyone in attendance. McCollough showed up to the camp as a sleeper and left as a top wide receiver prospect in his