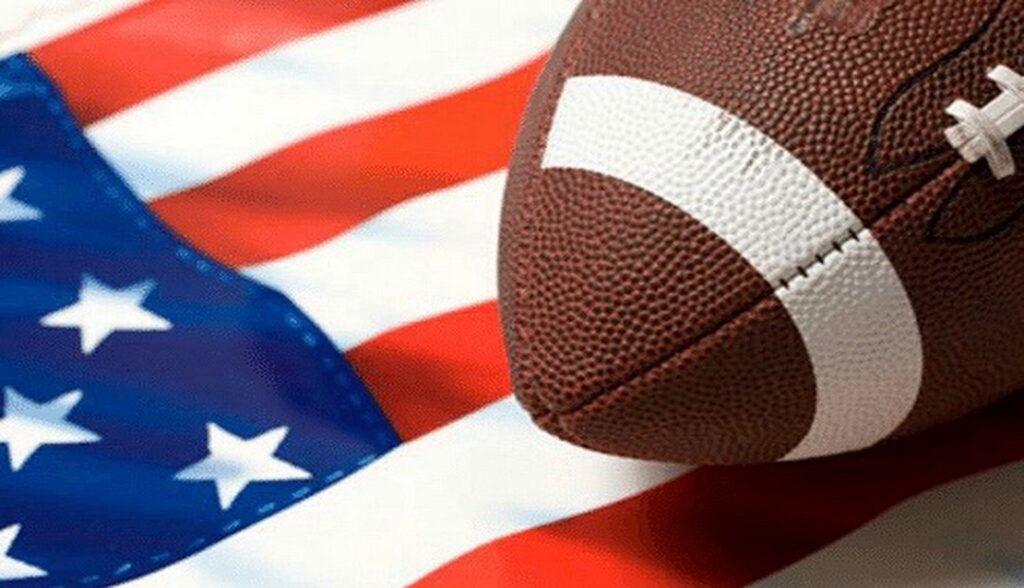 Posted On: 07/6/21 6:00 AM
The summer camps are winding down after a whirlwind of recruiting and offers being handed out to players.  I am going to review four talented offensive linemen who were not caught up in the whirlwind and have not drawn a lot of attention.  The recruiting interest is expected to pick up for these players.
Lee Hall Lee Hall 6'0" | OL Heritage | 2022 State NC , 6'0", 280, Heritage HS.  Lee has shown improvement in skills and technique during each high school season.  He has displayed solid technique and good footwork.  Lee participated at NC State University Camp and had a solid performance.  He has good strength and controls the defender once contact is made.  The recruiting interest has been slow and is expected to pick up for him along with offers.
Justin Horta Justin Horta 6'3" | OL Corinth Holders | 2022 State NC , 6'3", 300, Corinth Holders HS.  Justin had a dominating performance during the Spring Season, recording several "pancake blocks".  He has been busy participating at camps at NC State University, East Carolina University, and VTO Sports.  The highlight of his camp performances was during the one-on-one drill against 5-Star Defensive Tackle, Travis Shaw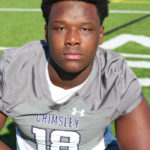 Travis Shaw 6'6" | DL Grimsley | 2022 State NC at the VTO Sports Camp.  Justin displayed strength and technique as he held his own against Lee Hall Lee Hall 6'0" | OL Heritage | 2022 State NC , 6'0", 280, Heritage HS.  Lee has shown improvement in skills and technique during each high school season.  He has displayed solid technique and good footwork.  Lee participated at NC State University Camp and had a solid performance.  He has good strength and controls the defender once contact is made.  The recruiting interest has been slow and is expected to pick up for him along with offers. Justin Horta Justin Horta 6'3" | OL Corinth Holders | 2022 State NC , 6'3", 300, Corinth Holders HS.  Justin had a dominating performance during the Spring Season, recording several "pancake blocks".  He has been busy participating at camps at NC State University, East Carolina University, and VTO Sports.  The highlight of his camp performances was during the one-on-one drill against 5-Star Defensive Tackle, Travis Shaw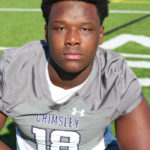 Travis Shaw 6'6" | DL Grimsley | 2022 State NC at the VTO Sports Camp.  Justin displayed strength and technique as he held his own against Travis Shaw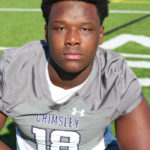 Travis Shaw 6'6" | DL Grimsley | 2022 State NC .  Justin recently went on a visit to Elon University.  His camp performances are expected to generate recruiting interest along with offers. Eli Brasher Eli Brasher 6'5" | OL Christ School | 2022 State NC , 6'5", 290, Christ School.  Eli had an impressive performance during the season as his team went on to win a State Championship.  He has an University of Richmond offer.  Eli participated in an Auburn University Camp along with a visit.  He participated in an Appalachian State University Camp and had solid performances at both camps.  The recruiting interest is expected to pick up for him along with offers. Trenton White Trenton White 6'4" | OL Hunt | 2022 State NC , 6'4", 275, Hunt HS.  Trenton displayed quickness coming out of his stance quickly making contact with the defender.  He displayed good strength controlling the defender once contact was made.  The recruiting interest has been slow and is expected to pick up for him along with offers. https://twitter.com/hOrTa53/status/1387605530240294914?s=20