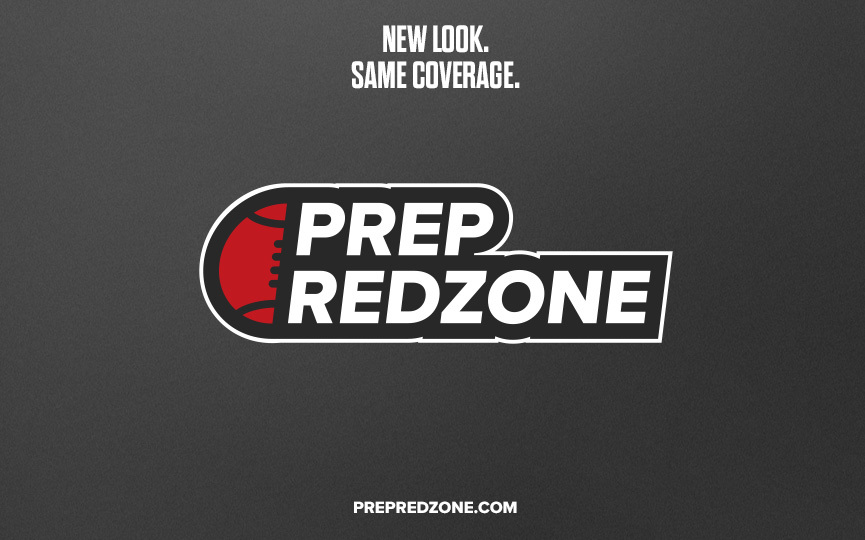 Posted On: 08/25/21 7:00 PM
Prep Redzone, where players become prospects, is excited to announce the completion of our rebrand.
While our original block-letter font will always have a special place in our heart, we're energized to move forward with a modern & sleek typeface. As excited as we are to usher in new logos, our mission and commitment to the football community remains the same. In 2021 and beyond, we aim to provide value and visibility to as many players as possible. 
Our network of 100+ Prep Redzone scouts around the country publish 1000+ articles each month, aimed at providing unparalleled exposure for players to our network of college-coach subscribers.
In addition to our written coverage, Prep Redzone events host thousands of athletes at showcase events year-round. Giving participants a first-class event experience is a top priority, along with providing a platform for athletes to be seen by media and college coaches at each event.
It's not just Division I prospects, either. No player is off-limits at Prep Redzone as we aim to enhance the high school athletics experience for student athletes and maximize their visibility to colleges at all levels. 
What is new with the logo(s)?
The combination of italicized text and an angled sport icon represent our commitment to forward motion. We look forward to pursuing this growth by bringing our website and events to new heights in the next calendar year.
Starting tomorrow, you will notice a transformation in our state logos to support our rebranding efforts. These logos feature a more modern typeface while paying homage to the hyperlocal approach we take with our coverage model.
Prep Redzone is the authority for high school football news and information in the country and we don't plan on stopping anytime soon.
Each state logo will feature our new secondary brand logo over the top of the outline of the state they represent. We will never forget that in order to bring this elite level of detail and coverage, we must have credible and dedicated scouts in each of our markets. Evaluating and covering the talent in their state year-round, so that we can accurately highlight the future stars nationwide.
"Our marketing team and specifically our graphic designer, Josiah Donat, did a phenomenal job with the rebrand process," said CEO Jake Phillips. "As we close in on the ten year anniversary of our first website, we are excited to unveil a fresh look as we start our second decade in covering prep athletes at ALL levels."
You will find our new logos displayed throughout our website, and on social media as we look forward to exponential growth in the coming years!