University of New Mexico head football coach Danny Gonzales had the perfect response when asked about the 25 New Mexico players on the Lobos roster for the 2021 season.
"It's outstanding," Gonzales said. "I think it's awesome."
Indeed, it is.
When Gonzales, a native of Albuquerque and graduate of Valley High School,  was hired in December 2019, he vowed recruiting the best in-state players would be a high priority for him and his staff.
Earlier this year, UNM signed six 2021 New Mexico prospects to letters of intent: LB Ernesto Acuna Ernesto Acuna 6'2" | LB Clovis | 2021 State NM (Clovis), DE Ja'Shon Lowery Ja'Shon Lowery 6'5" | DL La Cueva | 2021 State NM (La Cueva), OL Larry Luna Larry Luna 6'5" | OL Goddard | 2021 State NM (Goddard), DE Jaden Phillips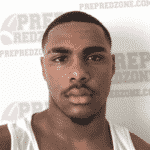 Jaden Phillips 6'2" | DL Clovis | 2021 State NM (Clovis), RB Jeston Webskowski Jeston Webskowski 6'0" | RB Clovis | 2021 State NM (Clovis), Luke Wysong Luke Wysong 5'10" | WR Cleveland | 2021 State NM (Cleveland).
Nineteen of the 25 New Mexico players currently on the Lobos roster are listed as true freshmen or redshirt freshmen, meaning they joined the program after Gonzales was named head coach.
It's all part of Gonzales' master plan to add about a half dozen or more New Mexico players to the Lobos roster every year.
"There will be more New Mexico kids and we'll keep recruiting them," Gonzales said. "I've said it numerous times that I think there are four or five players every year in this state that you can take on scholarship. There will be one to three guys that everybody recruits. There are a couple more that we have to project. We plan to take four or five every year. Over five or six years, that's 30 to 35 players in our program from New Mexico."
A year earlier, less than two months after Gonzales was hired, the Lobos signed two NM players: LB Dion Hunter (Cleveland HS) and DE Bryce Santana (Los Lunas).
"There's something about a New Mexico kid that makes this place special," Gonzales said. "It gives them some incentive. If a New Mexico high school coach tells me they have a kid who can play, I'm going to believe them. I trust them. They're around those kids a lot more than we are during the recruiting process.
"The special ones here in New Mexico are going  to be Lobos. We might lose a couple, but that's OK. When we play them on the field, we'll whoop their tail and then after the game I'll love them up and tell them 'Good Luck.' We'll win more of those as time goes on."
UNM opens the 2021 season Sept. 2 at home against Houston Baptist. Nine days later, the Lobos host Rio Grande rival New Mexico State in Week 2 for a 5 p.m. kickoff at UNM Stadium.
NEW MEXICO PLAYERS ON 2021 LOBOS ROSTER (Listed Alphabetical Order):
Ernesto Acuna Ernesto Acuna 6'2" | LB Clovis | 2021 State NM , LB – Clovis (Fr.)
Keith Alvarado, NT – Albuquerque (RFr.)
Walter Baca, OL – Los Lunas (RFr.)
Ben Bertram, DE – Albuquerque (RJr.)
Mathias Bertram, S – Albuquerque (RFr.)
Isaiah Chavez, QB – Rio Rancho (RFr.)
Ryan Cosper, WR – Albuquerque (RFr.)
Austin Erickson, WR – Albuquerque (RFr.)
Andrew Erickson, WR – Albuquerque (RSo.)
Joah Flores, WR – Albuquerque (Fr.)
Michael Garcia, DB – Albuquerque (Fr.)
Simon Gay, TE – Albuquerque (Fr.)
Adam Gay, DE – Albuquerque (RSr.)
Josh Howes, LB – Rio Rancho (Fr.)
Dion Hunter, LB – Rio Rancho (RFr.)
Larry Luna Larry Luna 6'5" | OL Goddard | 2021 State NM , OL – Roswell (Fr.)
Caleb Marra, TE – Albuquerque (RFr.)
Cody Moon, LB – Albuquerque (Fr.)
Bryce Santana, DE – Los Lunas  (RFr.)
Andrew Shelley, PK – Albuquerque  (RSr.)
George Steinkamp, PK – Los Alamos (Sr.)
Quinten Thomas, LB – Albuquerque (Fr.)
Jeston Webskowski Jeston Webskowski 6'0" | RB Clovis | 2021 State NM , RB – Clovis (Fr.)
Joshua Woisin, LB – Albuquerque (RSr.)
Luke Wysong Luke Wysong 5'10" | WR Cleveland | 2021 State NM , WR – Rio Rancho (Fr.)
"There's something about a New Mexico kid…" #GoLobos pic.twitter.com/nqK5Dru2Nb

— New Mexico Football (@UNMLoboFB) August 3, 2021
Starts tomorrow.. #year1 pic.twitter.com/QTirUkxlsS

— Luke Wysong ☠︎︎ (@LukeWysong) July 5, 2021
year 1👀🐺 pic.twitter.com/UrK12txyyA

— Jaden Phillips (@jaden9hillips) July 4, 2021
Home 🐺 pic.twitter.com/ppohzHXqMP

— Jeston Webskowski ✞ (@jestonweb) July 4, 2021
It's all in the details 🥰 pic.twitter.com/Y46jb7GbBN

— New Mexico Football (@UNMLoboFB) July 19, 2021