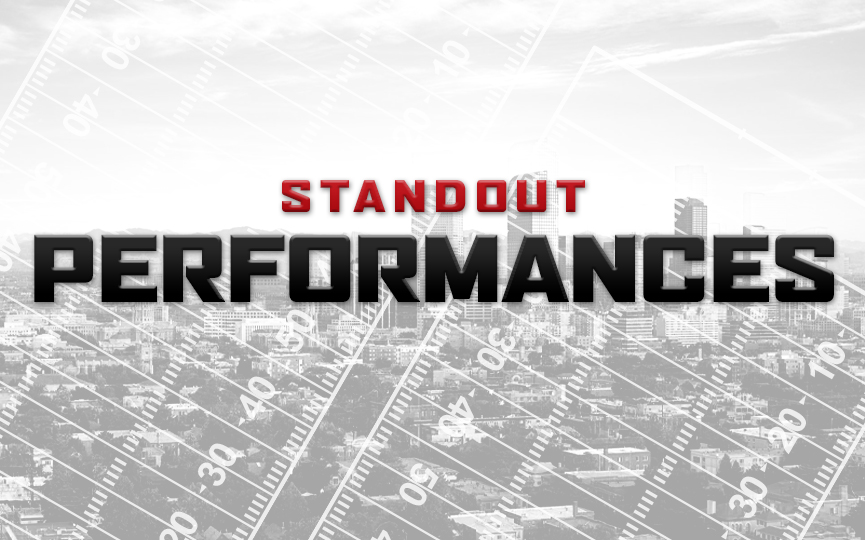 Posted On: 09/15/21 6:18 AM
The football season is moving along with players putting impressive performances each week across the state.  There is solid competition across North Carolina from the East to the West.  The players listed are the stats leaders for the Class of 2023 after Week 4:
Lex Thomas Lex Thomas 5'11" | QB Heritage | 2023 State NC , QB, 6'0" 180, Heritage HS.  Lex remains calm in the pocket under pressure to make accurate passes.  He has a good throwing motion and delivers passes on target.  Lex displays the ability to deliver accurate short-range passes while on the run.  Lex Thomas Lex Thomas 5'11" | QB Heritage | 2023 State NC leads the class with 940 passing yards.
Marqies McCombs, RB, 5'10" 180, Chase HS.  Marqies follows blockers looking for an opening to accelerate past defenders to gain big yardage.  He runs with balance and does not go down after initial contact is made.  Marqies McCombs leads the class with 955 rushing yards.
Rahmir Anderson, WR, 5'8" 160, South Garner HS.  Rahmir runs good pass routes to separate from defender to make the catch.  He has good hands and makes catches in traffic consistently.  Rahmir Anderson leads the class with 389 receiving yards.
Garett Frazier, DL, 6'2" 220, South Brunswick HS.  Garett displays good technique and use of