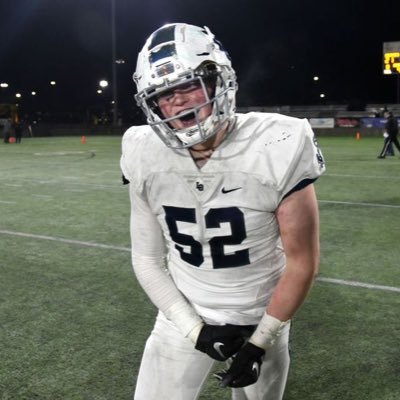 Posted On: 09/12/21 10:20 PM
OREGON CO-DEFENSIVE Player of the Week:
Drew Rodriguez Drew Rodriguez 6'2" | DB Sprague | 2023 State OR 23' S/WR Sprague- It's only two weeks in, but Rodriguez should be considered the conference POY favorite, potentially on both sides of the football. He added another 3 TDs, with one of those being an INT return for a touchdown. The second week in a row he has scored on D.
Gavin McGuire Gavin McGuire 6'0" | LB Lake Oswego | 2022 State OR 22' OLB Lake Oswego- I became a huge advocate of McGuire a few years back when he dominated Jesuit as a Sophomore in the state semifinals. His 3 sacks and 4 tackles for loss were telling in the teams 48-20 win over Sherwood. In the last two games he has (5 sacks & 7 TFL).
Jaydon McBreen 23' DB/ATH Westview- The Junior had his coming out party against Mountainside, totaling 3 touchdowns, two of which were interception returns. A lot of credit to head coach Ryan Atkinson as he has his guys dialed on both sides of the football. Expect to hear a lot more about the 5-8 DB as the year progresses.
Kellen Hale Kellen Hale 6'5" | LB Tualatin | 2022 State OR 22' LB/TE/ Jack Wagner Jack Wagner 6'4" | QB Tualatin | 2023 State OR 23' S/QB Tualatin- The 6-5 210-pound 1st team all-league returner (Hale)