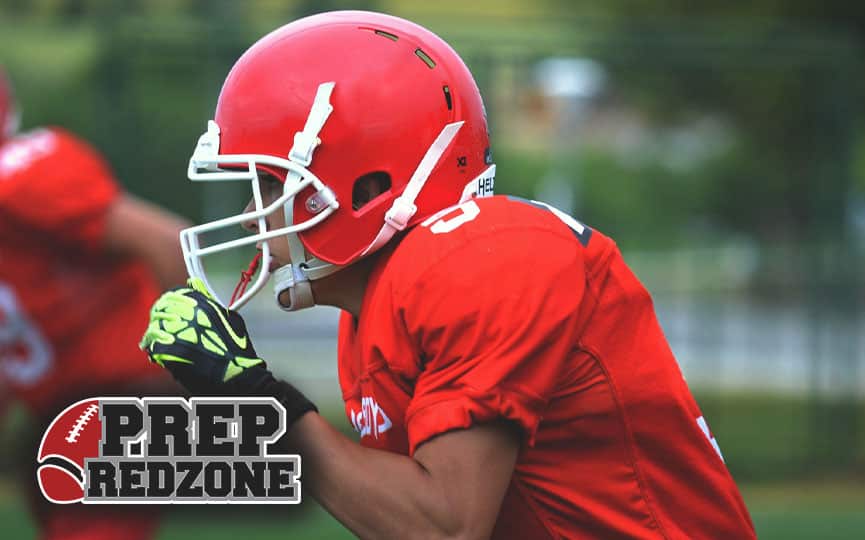 Posted On: 09/6/21 12:06 PM
As the 2021 football year rolls right along, we look back at the action from Week 3 and how things are viewed as we inch closer to the midway point of the season. 
We have several surprise teams who have jumped out to fast starts while a few others have faltered or yet to win a game. It's been a great season thus far but the best is yet to come! 
Hendersonville, Riverdale Come Away w/ Big Region Victories
Both the Commandos and Warriors began region play with a win as last Friday they both had big victories over country rivals, Beech and Blackman and both have positioned themselves well within their respective regions. Riverdale defeated the Blaze with ease, almost putting the game away in the 1st half with multiple defensive touchdowns while Hendersonville had a tougher path to victory but performed well in their 28-10 win over the Buccaneers. 
Now the question going forward will be which team takes this victory and spurns into more and a possible chance at winning their region. My best bet right now would be Hendersonville as their path looks a tad easier compared to Riverdale as the Warriors need to get past Oakland before they become the top dog in their region. 
The Commandos have a veteran team this year led by defensive back Ellis Ellis, Jr Ellis Ellis, Jr 5'11" | DB Hendersonville | 2022 State TN and sure handed tight end Jack Busey Jack Busey 6'3" | TE Hendersonville | 2022 State TN . They have a well balanced team with an offense that can play ball control and a defense that is smart and opportunistic. Hendersonville really does have enough pieces to not only win their region but make a deep run in the playoffs. 
Riverdale is a talented team with several college football prospects spread throughout their roster. They are a legit state title contender but their path to get there will be extremely hard, however they may have the horses this season to get the job done. 
The Warriors have one of the best defenses in the state, led by senior linebackers Elijah Herring Elijah Herring 6'2" | LB Riverdale | 2022 State TN and Alex Mitchell Alex Mitchell 6'1" | LB Riverdale | 2022 State TN along with star junior edge rusher, Caleb Herring Caleb Herring 6'6" | LB Riverdale | 2023 State TN . Their defense is talented and strong enough to lead them deep into the playoffs and beyond but like mentioned above, the path will be hard, so if they get to Chattanooga, it will definitely be earned. 
South Gibson Upsets State Title Contending Bulldogs
If any team made a statement last Friday and put themselves on the map as a playoff contending team, it was South Gibson. The Hornets took down Milan last week, 44-41 in what was a close, hard fought game by both teams and victory that was most definitely earned. 
The most impressive thing about the win is the fact that Milan was and still is a preseason favorite to make it to Chattanooga and compete for a state title but the Hornets stood toe to toe with the Bulldogs and eventually defeated them. 
South Gibson was a bit of an unknown heading into the 2021 season as they had to replace several key players from last year's team and were plugging in new guys into roles this year, hoping for good results. Well through three games, I would say the results have been quite good as the Hornets currently sit at 3-0 and I could see them rolling off more wins over the coming weeks but it won't be easy. 
The Hornets have games looming vs. Jackson North-Side, Henry Co, Haywood and Lausanne and all four of those teams are legit playoff contenders with college prospects on their roster. Whatever win they gain, it will be earned and will test them for postseason play. 
Led by fast and athletic receiver Brannon Brown Brannon Brown 6'1" | WR South Gibson | 2022 TN , the Hornets are a great story so far this season but they must maintain this good play if they want to make the playoffs and put a strong mark on this 2021 South Gibson team. 
Two Perennial Winners Fall to 0-3 
Each season is brand new for every team because each team has new pieces to play with and form but for both the 2021 versions of Brentwood and Hillsboro, it has been a struggle so far. 
Both the Bruins and Burros have begun their 2021 campaign at 0-3 and both teams have lost these games in a variety of ways. Brentwood has played a tough schedule thus far, taking losses to Blackman, Father Ryan and Summit and all three of those teams are poised to make the playoffs. 
Hillsboro is in a bit of a transition with new head coach Anthony Brown Anthony Brown 6'2" | DB Milan | 2022 State TN at the helm and the Burros have shown that transition so far through three games. Neither side of the ball has shown much consistency nor has the line of scrimmage on either side of the ball set any standards of physicality. The Burros have talent and can turn their season around but must do so quickly. 
Neither Brentwood nor Hillsboro can afford to waste much time to get things right as both their schedules present challenges the rest of the way but opportunities are also there to pull out some wins and work their way into postseason play. 
Scout's Notes
– Two East Tennessee powers clash this coming Friday in what will be one of the biggest games of the season and this happens because both Alcoa and Maryville won last week and remain undefeated. The Tornadoes and Rebels have dominated their opponents so far this year and look as good as ever as both teams head into this week's big matchup where the field will be loaded with future college talent. 
Among those that should be playing include: Alcoa – (QB) Caden Buckles Caden Buckles 6'1" | QB Alcoa | 2022 State TN , '23 (OL) Lance Williams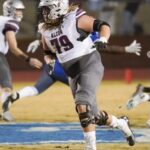 Lance Williams 6'4" | OL Alcoa | 2023 State TN , '23 (OL) Tyler Jeffries Tyler Jeffries 6'5" | OL Alcoa | 2023 State TN , '23 (Ath) Jordan Harris, (LB) Major Newman Major Newman 6'3" | LB Alcoa | 2022 State TN , '23 (LB) Aaron Davis Aaron Davis 5'11" | LB Alcoa | 2023 TN , (S/WR) Isaiah Bryant Isaiah Bryant 6'2" | DB Alcoa | 2022 State TN ,  Maryville – (QB) Carson Jones Carson Jones 6'2" | QB Maryville | 2022 State TN , '23 (RB) Noah Vaughn Noah Vaughn 5'9" | ATH Maryville | 2023 State TN , (WR) Markel Fortenberry Markel Fortenberry 6'4" | WR Maryville | 2022 State TN , '23 (C/G) Cal Grubbs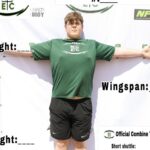 Cal Grubbs 6'4" | OL Maryville | 2023 State TN , '23 (DL) Caleb Graham Caleb Graham 6'2" | DL Maryville | 2023 TN , '23 (DE) Jason Manaker Jason Manaker 6'3" | DL Maryville | 2023 TN , (LB) Brayden Hoy Brayden Hoy 5'11" | LB Maryville | 2022 TN , (S) D.J. Burks D.J. Burks 6'0" | DB Maryville | 2022 State TN
College coaches and high school scouts galore will be in attendance to see this game and neither team should disappoint as these are two state powers that know how to play good football. 
– Briarcrest Christian picked up a big win last Friday over Brentwood Academy, 17-7 and moved their record to 3-0 on the season. This is a great start for a Saints team that is junior heavy, so you can see that the future could be very bright over the next two years. Briarcrest does have some senior leaders like linebacker Derrick Carroll, defensive back Quatrell Black Quatrell Black 5'10" | DB Briarcrest Christian | 2022 State TN and two-way lineman Wesley Davis Wesley Davis 6'3" | OL Briarcrest Christian | 2022 TN but that junior class is quite talented with Ahmad Miller Ahmad Miller 6'0" | RB Briarcrest | 2023 State TN , Max Carroll Max Carroll 6'3" | WR Briarcrest Christian | 2023 State TN , Nate Bledsoe Nate Bledsoe 6'4" | OL Briarcrest | 2023 State TN and new quarterback J.D. Sherrod J.D. Sherrod 6'1" | QB Briarcrest Chrst. | 2023 TN that can help push the Saints towards contending for the D2-Class AAA title. 
– Another big win last week from the D2-Class AAA level was the Ensworth Tigers traveling down to Memphis and defeating Christian Brothers in resounding fashion, 45-19. This was a very impressive win by the Tigers over a talented Purple Wave team that sports Ohio St. commit, Dallan Hayden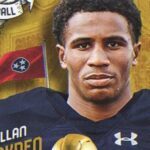 Dallan Hayden 5'11" | RB Christian Brothers | 2022 State TN . It was a collective effort by the Ensworth offense and defense that pushed their team to victory with a few standouts in Phillip Gray Phillip Gray 6'4" | OL Ensworth | 2022 State TN , Jacob Page Jacob Page 6'2" | ATH Ensworth | 2023 State TN and others leading the way. 
This win by Ensworth could really do wonders for their confidence and turn their 2021 season into something special. This is only one win however as the Tigers must roll through a gauntlet of games before postseason play comes around but their 2-1 record and win over Christian Brothers is a great to their 2021 season and big momentum going forward.