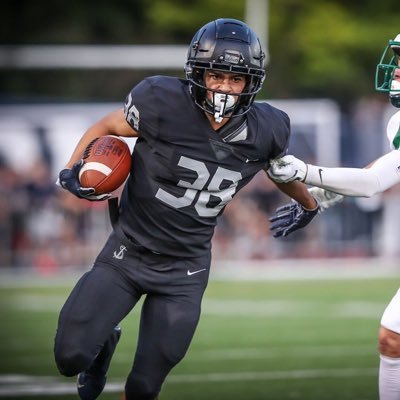 Posted On: 10/23/21 10:05 AM
  All of the positional rankings will be based on collegiate projection much like the overall list. Have a look at how I would have Oregon's ATH's ranked for the class of 2022 as of right now.
1. Gabe Olvera Gabe Olvera 5'10" | RB Lake Oswego | 2022 State OR 5-10 180 Lake Oswego- Easily one of the most exciting players in Oregon. Through 7 weeks he has accounted for 1000+ all-purpose yards and 18 TDs. From a recruiting standpoint he is still on the bubble, but considered a legit 6A conference & state POY candidate.
2. Kyron Albright Kyron Albright 6'1" | ATH Beaverton | 2022 State OR 6-0 180 Beaverton- Maybe the top return man in Oregon. Albright has had a phenomenal season, and is one of the fastest rising prospects in the region, ranked a 3* recruit by 247.  Without him the Beavers aren't competitive
3. Aaron Jones Aaron Jones 5'10" | ATH Westview | 2022 State OR 5-10 180 Westview (Committed: Navy)- Jones started as a freshman and is listed as a 3* national recruit. He has transitioned to the defensive side of the ball but could very well play multiple spots at the Naval Academy on offense.
4. Cody Hall Cody Hall 5'11" | WR Sherwood High School | 2022 OR 5-11 175 Sherwood- Hall has been exceptional and statistically one of the best WR's ever to play at the