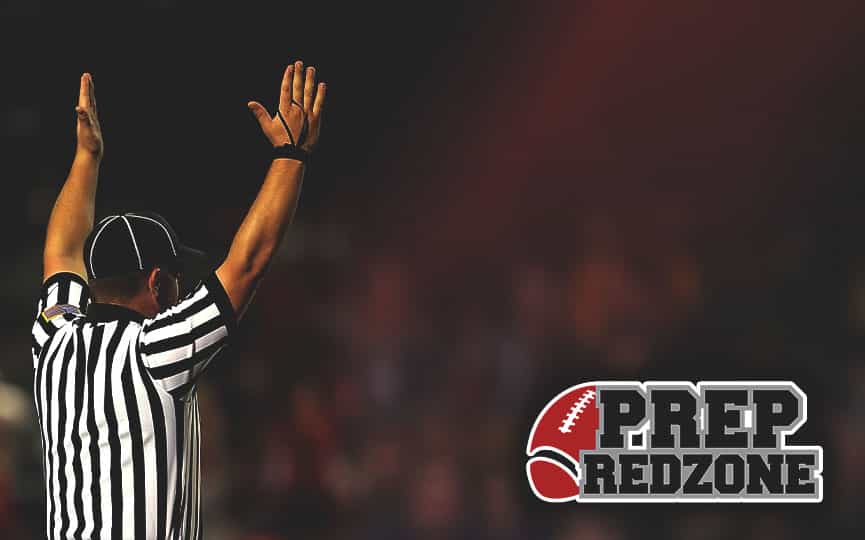 Posted On: 10/15/21 11:29 AM
It's been awesome to have football back in full swing this Fall and to watch several young men embrace their time on the field and take advantage of big moments, making names for themselves and setting up their recruiting futures. 
The focus on recruiting right now is no doubt with the 2022 and 2023 classes but the youth sitting behind them in the 2024 class looks quite strong and might eventually have more college talent compared to their upperclassmen teammates. 
Multiple prospects from the 2024 class have already broken out into star status, holding multiple Power Five offers with a few guys developing into national names. 
Lipscomb Academy has three of those national names and three of the top overall prospects from the in-state 2024 class in Def. Back Kaleb Beasley Kaleb Beasley 6'1" | DB Lipscomb Academy | 2024 TN , linebacker Edwin Spillman Edwin Spillman 6'2" | ATH Lipscomb Academy | 2024 TN and quarterback Braden Graham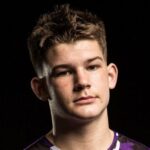 Braden Graham 6'1" | QB Lipscomb Academy | 2024 TN . 
Beasley could be the top overall prospect from this class as shows all the signs and physical traits of a lockdown cover corner and college coaches see the exact same thing. Coaches also love the upside of Spillman, who is really just now developing into his body, so his future could be scary good. 
Graham is a precision passer that has picked up offers from Georgia, Kentucky and Ole Miss along with interest from many, many others. 
The Mustangs from Lipscomb isn't the only Middle Tennessee program that has some stud 2024 prospects. 
Pearl Cohn sports a talented 2024 class with several guys on their roster that will play college football but many of them aren't known yet. Sophomore receivers, Ondre Evans Ondre Evans 6'2" | WR Pearl Cohn | 2024 TN and Darious Reed Darious Reed 6'0" | WR Pearl Cohn | 2024 TN are two guys that are known, especially Evans who holds several SEC offers and could be considered one of the top overall prospects from this class. 
Another top level prospect from the Middle Tennessee region includes Siegel's sophomore lockdown defensive back Jaylen Thompson Jaylen Thompson 6'2" | DB Siegel | 2024 TN . This guy has massive upside for the college game and coaches already recognize those skills. 
A few other Middle Tennessee products to know about include (OT/G) Ronan O'Connell Ronan O'Connell 6'5" | OL Page | 2024 TN from Page, (DB) Stephen Ellison Stephen Ellison 6'0" | DB Oakland | 2024 TN from Oakland, (RB) Elijah Robb Elijah Robb 5'9" | RB Pope Prep | 2024 TN from Pope Prep, (LB) Mason Curtis Mason Curtis 6'3" | LB Ensworth | 2024 TN from Ensworth and (QB/Ath) Jackson Ford Jackson Ford 6'6" | QB Beech | 2024 TN from Beech. 
Moving out to the East Tennessee region, the 2024 crop out that way may be the deepest and most talented group of prospects that has come out of this region in many years. 
Several guys have already established themselves as big time recruits and national names. Among those names are Brandon Winton Brandon Winton 6'2" | ATH Knox. Webb | 2024 TN from Knox. Webb, Carson Gentle Carson Gentle 6'3" | DL McCallie | 2024 TN from McCallie, Brandon Heyward Brandon Heyward 5'11" | WR Oak Ridge | 2024 TN from Oak Ridge and Boo Carter Boo Carter 6'0" | ATH Chatt. Christian | 2024 TN from Chatt. Christian. 
All four of these guys have earned big time offers up to this point and could be in consideration for the top overall player from their recruiting class. 
They are not the only names from the East Tennessee area to know about. Others to know going forward include (DE) Steven Soles, Jr Steven Soles, Jr 6'3" | DL Powell | 2024 TN (Powell), (S/WR) Brody Blankenship Brody Blankenship 6'2" | DB Carter | 2024 TN (Carter), (Ath) Marshaun Bowers Marshaun Bowers 5'9" | ATH King's Academy | 2024 TN (King's Acad.),(QB) Amari Jefferson Amari Jefferson 6'1" | QB Baylor School | 2024 TN (Baylor), (LB) Elijah Cannon Elijah Cannon 6'0" | LB Alcoa | 2024 TN (Alcoa) and teammates (QB) Izaiah Hall Izaiah Hall 6'2" | QB Jefferson Co. | 2024 TN and (RB) Omarion Mills Omarion Mills 5'10" | RB Jefferson Co. | 2024 TN from Jefferson County. 
Looking out West, the state of Tennessee has always produced strong talent from the greater Memphis and Jackson area's and the 2024 crop looks stocked with multiple guys on a path for the college game. 
The team right now with the best looking group of 2024 guys appears to be Lausanne. The Lynx have a talented football team this year but the future looks bright as well with guys like Trevor Anthony Trevor Anthony 6'4" | DL Lausanne | 2024 TN , C.J. Jordan C.J. Jordan ATH Lausanne | 2024 TN , Luke Work Luke Work 6'4" | OL St. Benedict's | 2024 TN and Tyler Wilson Tyler Wilson 5'11" | RB Lausanne | 2024 TN on the come up. 
Both Jordan, Work and Wilson hold college offers currently but Anthony may be the guy with the highest ceiling and biggest upside. All three of these Lynx sophomores look to be stars in the making!
M.A.H.S. (Ath) Kumaro Brown Kumaro Brown 6'2" | WR M.A.H.S. | 2024 TN and Isaiah Cobbs Isaiah Cobbs 5'8" | ATH Bartlett | 2024 TN from White Station and Joe Williams from Whitehaven are three other West Tennessee products with current offers and these are three athletic playmakers that will see their recruitments increase over the coming months. 
A few other guys to keep note of going forward include Bartlett teammates Devin Rutherford Devin Rutherford 5'10" | DB Bartlett | 2024 TN and Jeremiah Reed Jeremiah Reed 6'1" | WR Bartlett | 2024 TN , Haywood quarterback Cordero Walker Cordero Walker 6'0" | QB Haywood | 2024 TN and Houston defensive end Kavion Benton Kavion Benton 6'3" | DL Houston | 2024 TN . 
All four of these prospects sport the college physical traits and athletic skills that coaches look for and what on their teams. It's just a matter of time before Rutherford, Reed, Walker and Benton see offers float their way. 
These are not the only prospects from the 2024 class that will become household names in this state as we have tons of time remaining for guys to develop, mature and grow into college level players. 
This is a great group to build upon however as the state of Tennessee just continues to enhance it's talent and put itself on the map as an underrated football hotbed with our 2024 crop growing that narrative.