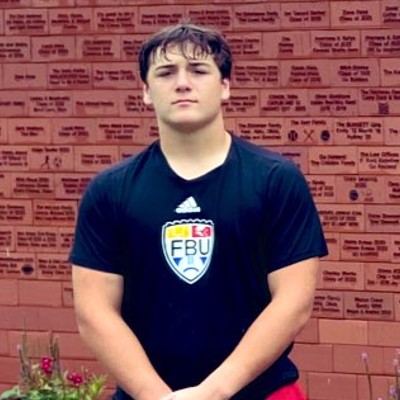 Posted On: 10/5/21 10:32 AM
Programs around the nation are gearing up for the FBU National Championship tournament and holding tryouts to find the best athletes in their area to compete. The FBU National Championship tournament celebrates and promotes youth football through uniting all-star athletes of all backgrounds from across the United States in a true, one-of-a-kind national tournament. The only national football tournament of its kind, the annual FBU National Championship crowns a national champion from brackets in grades 6th, 7th, and 8th.
On October 3rd, we saw a big turn out for the GMSAA team tryout at Walton High School.  Athletes across all three grade levels came out and impressed–with dozens that could easily be featured below. The kids went through a 40-yard dash, cone drills, and much more to show off their talents. There are plenty of young players in Middle School who stepped up and had a big day. This program saw their 6th graders (current 7th graders, class of 2027) win the National Championship last year, and they're hoping the current 8th graders below will help lead the charge for the elder statesmen.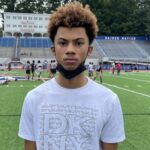 Christian Ward | 8th Grade – Class of 2026 | Wide Receiver/Defensive Back
The long, athletic WR/CB looks the part already and has performed well at every age he's competed in. He already has good size at 6-foot-2 160-pounds so he already looks like a high school player. A two-sport star who also plays basketball, Ward is a top up-and-coming player who will play at McEachern in high school. Look for him to be a dynamic playmaker on both sides of the ball early in his high school career.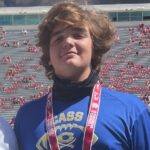 Bear McWhorter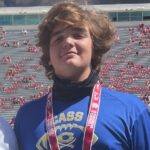 Bear McWhorter 6'3" | OL Cass | 2026 GA | 8th Grade – Class of 2026 | Offensive Line
At 6-foot-3 and 260 pounds and a name like Bear, you better believe this kid will be a corner stone of that offensive line. The well-mannered young man off the field turns into a bully showing no southern hospitality on the field. He is an ideal tackle at this stage of the game but has the quickness to play inside at guard and get up the next level to block additional backers too. Physical, strong and smart, he should dominate most opposing defensive linemen at this level.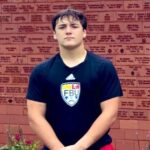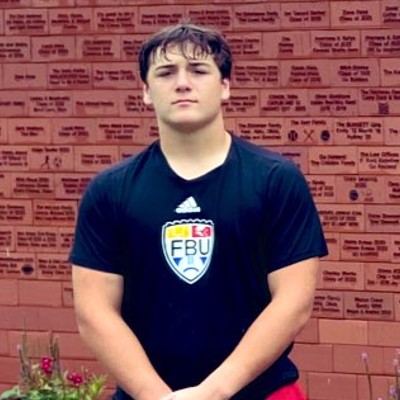 Sager Quinn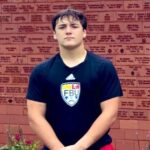 Sager Quinn 6'2" | DL GA | 8th Grade – Class of 2026 | Defensive Line
Sage is a tough, physical kid who has the ability to take a game over both as a tight end and a defensive lineman. He stands 6-foot-2 and weights in the neighborhood of 235-240 pounds, but has the quickness of most middle school linebackers and running backs. This past summer he was a top-6 defensive lineman at FBU Top Gun and should be making plays in the backfield all tournament long.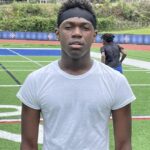 Derrion Henderson | 8th Grade – Class of 2026 | Wide Receiver/Defensive Back
Another WR/DB type, Henderson is a pure athlete who moves really well. He's a decent route runner already with strong hands and impressive body control. He's one the coaches were raving about before and after the camp. He looks like a young D1 prospect who can play WR, RB, or DB at the next level. The Campbell Middle star is a good athlete still finding a position, but his hands and speed are easy to notice.
Parker Shim | 8th Grade – Class of 2026 | Wide Receiver/Defensive Back
The future Whitfield Academy WR/DB had a very strong showing at the tryout, showing the ability to catch the football with ease down the field. He's quick, shifty, and showed the ability to catch the ball down the field. He's already a down-field threat with reliable, soft hands. IF he continues to develop and grow, he'll be tough to stop at that level. He's already a good route runner with good footwork, and he'll only get better over the next few years.
Marlon May | 8th Grade – Class of 2026 | Wide Receiver
Another longer, athletic wideout, May is a South Cobb native who currently plays at Campbell Middle School. He shows good hands, runs well for his size, and stood out physically from some of the other kids. Like Ward, he already looks like a young high school player. IF he continues to grow, he'll be easy to notice one day at the next level.