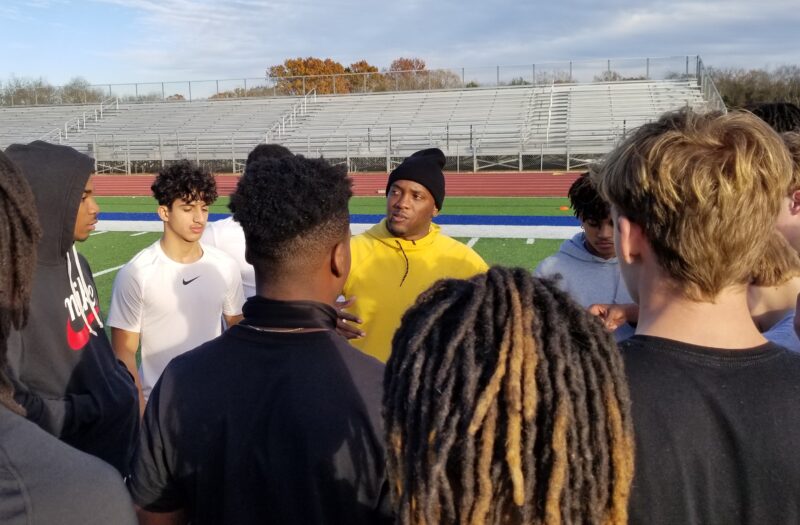 Posted On: 11/28/21 11:03 PM
Yes the season hasn't officially ended yet as we have State Championships taking place this coming week but the offseason is basically here and things were kicked off in a big way down in Murfreesboro on Sunday with tryouts for the 2022 BallHawkU 7v7 program. 
It was the first of two evaluation tryouts for the Adidas Dream Team and BallHawkU 7v7 programs and there were prospects in attendance from all across the state with the Middle Tennessee region being strongly represented. 
The guy who made the biggest splash on the day was junior McGavock (Ath) Demitrius Bell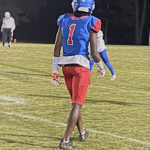 Demitrius Bell 6'1" | WR McGavock | 2023 TN . The Raiders two way talent wowed everybody in attendance with his quick release off the line, his blazing speed and ability to catch anything thrown his way. He is a big time athlete with length and natural athleticism that translates very well to the next level and even possibly Power Five football. 
Two of the elite from today's tryouts

Blackman (QB) @jackrisnerqb7 spins it to McGavock (Ath) @db1_1o

Risner showed a powerful arm while Bell was unguardable (Elite speed & sudden movements) @BallHawkU @NCEC_Recruiting @PrepRedzoneTN #CSS pic.twitter.com/w8Yn60TS7S

— Chris Smith (@CSmithScout) November 29, 2021

Blackman (QB) Jack Risner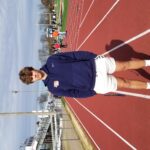 Jack Risner 6'4" | QB Blackman | 2023 TN was the top gunslinger at tryouts on Sunday where he proved his abilities to put the ball wherever he wants to and do so on a consistent basis. 
Risner has an absolute cannon for a right arm and he looks stronger within the rest of his body. If he can continue to develop his craft in the right area's, the Blaze's junior quarterback could eventually find his way into the D1 ranks. 
He wasn't the only quarterback who impressed on Sunday. Rising junior Ensworth signal caller Taylor Haas Taylor Haas 6'0" | QB Ensworth | 2023 TN had an impressive throwing day as well. The Tigers quarterback placed the ball on time and had a lot of power behind his throws. Haas looks bigger and stronger and poised for a breakout senior year. 
Those three were not the only guys who had stand out evaluation performances …..
'23 (RB) Tre Hartwell Tre Hartwell 6'0" | RB Independence | 2023 State TN – Indy: This burly, physical back continues to impress with his athleticism and ability to catch the ball. Hartwell can be your bruising back and blocker but has the deceptive athleticism and agility to be a threat catching the ball out of the backfield. 
Nice pass & catch done here by 2023 prospects @connor_swann & @trehartwell_

Good ball placement by Swann & Hartwell did great at dodging the sun & hauling it in @BallHawkU @NCEC_Recruiting @PrepRedzoneTN #CSS pic.twitter.com/y9422YGRkN

— Chris Smith (@CSmithScout) November 29, 2021

'23 (Ath) Taylor Aric Taylor Aric 5'10" | ATH Cloudland | 2022 TN – Forrest: Swift is a very athletic and versatile football player that can be utilized in a variety of ways, on both sides of the ball. At the BallHawkU evals, Swift displayed a nice burst out his break along with strong technique. He holds the skill set of a swiss army knife offensive threat that will only get better as he gets older. 
'23 (LB) Javen Edmiston Javen Edmiston 6'1" | LB Summertown | 2023 TN – Summertown: A regular with BallHawkU, Edmiston looks taller, leaner and faster compared to last year and you can see why Eastern Ky offered this Eagles linebacker a few weeks ago. He is smart and savvy on the field and placed himself around the football all day long. Look for this guy to breakout into bigger status his senior season. 
'23 (S) Nolan Sandefur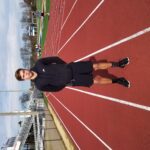 Nolan Sandefur 6'0" | DB Lebanon | 2023 TN – Lebanon: Coming off a breakout junior season, Sandefur showed up to tryouts and stood out immediately. He took to directions very well and adapted his teachings to the field with precision. The Blue Devils swiss army knife defender is well put together and showed the range to be a "player" on the back end.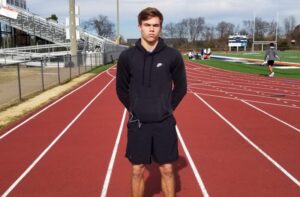 '23 (CB/S) Syncere Safeeullah Syncere Safeeullah 6'2" | DB Hillsboro | 2023 State TN – Hillsboro: The current #PRZTN #1 ranked defensive back did nothing but shine on Sunday and showed why he is one of the top overall in-state prospects for the 2023 class. Safeeullah plays with strong technique and allows his length to cause problems for receivers. Look for several P5, D1 offers to come his way very soon. 
'23 (S) Brooks Sapone – Indy: Strong, sturdy and smart. Those are the qualities you see and think about when you watch Sapone play. He displayed all those skills and then some as he has enhanced his skill set and added the needed size to reach the college level. 
'24 (S/WR) Tarrion Grant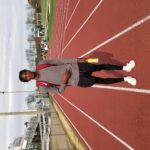 Tarrion Grant 6'2" | DB Siegel | 2024 TN – Siegel:  All sorts of potential and upside is what you think when you see Grant step on the field and compete. Grant stands 6'3 185 pounds with long arms and a wide upper radius. He showed signs of fluid, easy movements on Sunday and the abilities to develop into a possible D1 quality defensive back.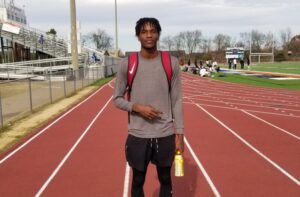 This first tryout was just a taste of the BallHawkU Evaluations as Round Two is next Sunday from Blackman High School in Murfreesboro, TN. 
Several star players showed up and showed out on Sunday but next weekend a larger pool of prospects is expected, including several big names that hold Power Five and D1 offers. 
Those expected next Sunday includes…(TE) Ben Marshall Ben Marshall 6'5" | TE Blackman | 2023 TN – Blackman, (Ath) Malaki Dowell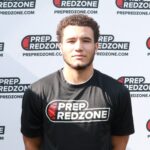 Malaki Dowell 5'10" | ATH White Co. | 2023 TN – White Co., (DB) Evan Haynie Evan Haynie 6'0" | DB Baylor School | 2023 State TN – Baylor, '24 (DB) Kaleb Beasley Kaleb Beasley 6'1" | DB Lipscomb Academy | 2024 TN and '24 (QB) Braden Graham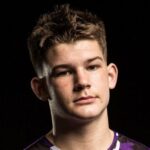 Braden Graham 6'1" | QB Lipscomb Academy | 2024 TN from Lipscomb Academy, '23 Page wideout Boyce Smith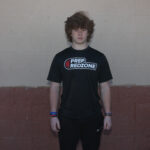 Boyce Smith 5'10" | WR Page | 2023 TN and '25 stud linebacker Eric Hazzard Eric Hazzard 6'3" | LB Page | 2025 TN as well as several talented prospects from out of state, exclusively Alabama and Kentucky. 
Also a reminder for those reading…the #PRZTN Winter Showcase is coming soon too and you can sign up with the link below. (Dec. 12th, Oakland HS)
The offseason is here, so buckle up for a long, fun ride!