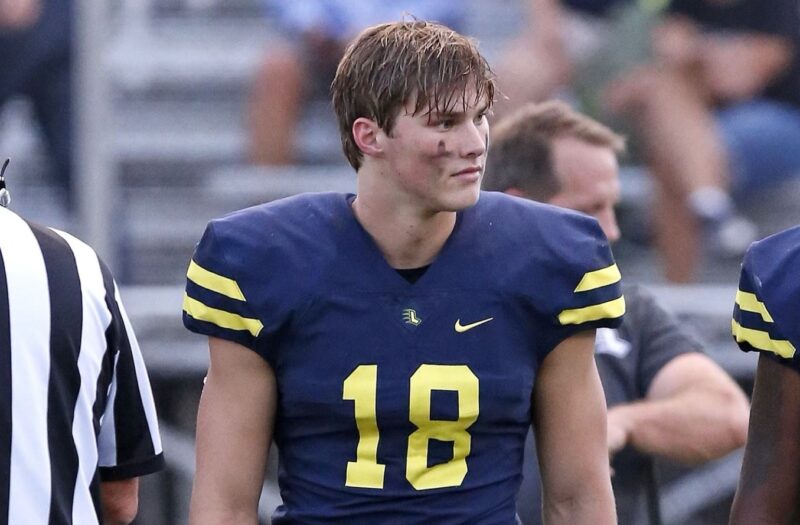 Posted On: 11/30/21 6:48 PM
Marching along in our senior evaluations, here we take a look at the 2022 linebackers and which prospects took a step up and pushed their names into bigger recruiting circles. 
These ten prospects below really enhanced their game and played like animals this year, taking their talents to another level.
1. Javante Mackey Javante Mackey 6'3" | LB Whitehaven | 2022 State TN (6'3 230) – Whitehaven
– Mackey went into the 2021 season as an unknown but is leaving his senior season as an in-state Top Five linebacker and a talent that will be headed to Arkansas State next Fall. Mackey screams upside and potential and someone that can develop into a feared pass rusher on the collegiate level. He has great physical traits (H/W, arm length) along with the speed on the edge to cause a lot of havoc for opposing offensive linemen. The Tigers senior edge rusher fits well with a 3-4 defense as he can play the end with his hand in the dirt or work outside in open space. The Red Wolves are getting a talented young man with definitely his best football ahead of him. 
Astate Wadduppp?😮‍💨1000% committed🖤❤️Let's get it#WolvesUp 🐺 @CoachShalala pic.twitter.com/lCkTaxOFwN

— Javante Mackey Javante Mackey 6'3" | LB Whitehaven | 2022 State TN (@javante_mackey) November 15, 2021

Sr Film: https://www.hudl.com/video/3/13054711/612283424dec810bbc595437
2. Ben Bolton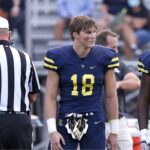 Ben Bolton 6'3" | LB Lausanne | 2022 State TN (6'3 215) – Lausanne 
– The Lynx had a great 2021 season and their defense was stout from start to finish with a big reason for the strong defensive play coming from the actions of Bolton. This 6'3 long and active linebacker stood out in a major way this season due to his size, athleticism and football smarts. He was a force for the Lynx consistently throughout the year that is eventually placed on the map to become a college recruited prospect. Bolton holds multiple FCS offers and a few from the Military schools but has some bigger schools sniffing around and showing interest. Bolton is a legit talent that should excel on the college level, no matter where he ends up landing. 
Sr Film: https://www.hudl.com/video/3/12747650/613386d4345312085c72b791
3. Alex Mitchell Alex Mitchell 6'1" | LB Riverdale | 2022 State TN (6'1 215) – Riverdale 
– Riverdale had one of the best defense's in the entire state for the 2021 season and Mitchell was a big reason for that status. His play from start to finish this year was impressive and his enhanced play certainly put him on the radar of collegiate coaches. Mitchell is an above average athlete that tends to always be around the ball or making game changing plays. He is a fierce tackler with a quick first step and high football instincts. This is a talented linebacker that can lead from the middle and he is currently under the radar when it comes to recruiting but watch out over the coming weeks as interest has picked up for this Rutherford County prospect. 
Sr Film: https://www.hudl.com/video/3/11277605/6136a69bd225130edc5fb77a
4. Cole Becker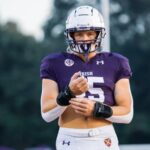 Cole Becker 6'2" | LB Father Ryan | 2022 State TN (6'2 220) – Father Ryan 
– The Fighting Irish sported a gutty, hard fighting team this season that almost put themselves into the D2-Class AAA Semifinals and a lot of that grit and toughness come from the play of Becker and the Father Ryan defense. The 6'2 thumper with an explosive 1st step, Becker was a leader, all out warrior this year for his team and consistently brought stellar play to the field, each and every game. Becker fits the role of a true middle backer who has improved his speed and agility. He also fits the leadership, quarterback role on defense perfectly and brings a lot of value to the field and locker room. Any FCS school that has offered or will offer, will be getting a steal!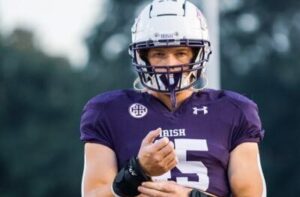 Sr Film: https://www.hudl.com/video/3/9611692/61931d3102b31b09d42508aa
5. Tate O'Bryan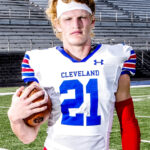 Tate O'Bryan 6'3" | LB Cleveland | 2022 State TN (6'3 195) – Cleveland
– Nobody on this list had a bigger breakout season than O'Bryan as this East Tennessee product went from an undersized, under the radar football player to now one of the best outside linebacker prospects from the in-state 2022 class. The Blue Raiders edge rusher is long, fast off the edge and can bend. O'Bryan has a high octane motor that is tough to slow down but he plays controlled and smart. He also has the frame to continue adding weight while developing his craft. Several FCS programs have offered over the past few weeks and more could be arriving soon. O'Bryan is a talented young man with his best football days ahead of him. 
Sr Film: https://www.hudl.com/video/3/9890203/613e8ed04ba92f0e207d928a
6. Levi Evans Levi Evans 6'2" | LB Dobyns-Bennett | 2022 State TN (6'2 220) – Dobyns-Bennett 
– Evans produced at a high level this year as a senior and it was the kind of year he needed to be put on the college recruiting radar. The Indians senior middle backer is strong, physical and thick, so he is hard to block and keep wrapped up. Evans improved his speed this season, which shows on film and developed more range, so he could flux inside or out on the next level if needed to. He fits best inside where he can plug up the run using his physicality and strong instincts, nose for the ball. Eastern Illinois extended a PWO recently, so expect other FCS programs to get involved very soon. 
Blessed to be named Region 1 6A Defensive player of the year!!🙏🏻🙏🏻 https://t.co/Sp5Slza51J

— Levi Evans Levi Evans 6'2" | LB Dobyns-Bennett | 2022 State TN (@LeviEva36653497) November 17, 2021

Sr Film: https://www.hudl.com/video/3/11884449/618c1e0a4205db08dcbde807
7. Ahmad Paige Ahmad Paige 6'0" | LB Memp. Central | 2022 State TN (6'0 215) – Memp. Central 
– Paige burst onto the scene this season during his senior year for his Warriors teams as a forceful, impact player on defense and someone that positioned himself well to be recruited. A strong and stocky middle backer, Paige plays hard and fast on a consistent basis and was easily one of the team's defensive leaders this season. He is strong versus the run and shows deceptive athleticism and the ability to cover in space, if he continues to develop properly. Paige has the frame to take on more weight as well. He sits under the radar of recruiting right now but hopefully more college coaches look over his film and provide an opportunity on the next level to prove himself. 
Sr Film: https://www.hudl.com/video/3/11820511/61a147fb02b2b10a807c8288
8. Reggie Reed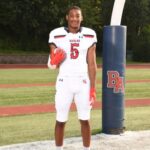 Reggie Reed 6'4" | LB Brentwood Academy | 2022 State TN (6'4 220) – Brentwood Academy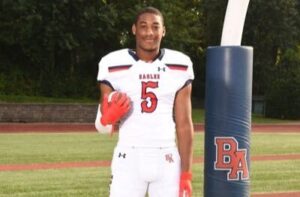 – A physical specimen with position versatility, Reed is an intriguing talent that is just now starting to come into his own and could be an interesting take for collegiate coaches wanting a guy with high upside. The Eagles senior linebacker sports a wide upper body and a physical frame that can be built into a variety of roles on the next level. Reed needs to keep working on his overall speed and athleticism but he has the size and physical traits to develop into a possible college 3-4 outside linebacker or defensive end. He does have interest from some FCS programs but nobody has yet to pull the trigger. 
Sr Film: https://www.hudl.com/video/3/11302415/61340f5f3df5bd036870990c
9. Derrick Carroll Derrick Carroll 6'0" | LB Briarcrest Christian | 2022 State TN (6'0 215) – Briarcrest Christian 
– If anybody on this list took full advantage of their offseason work and applied it to the season, it was Carroll. This Memphis area linebacker transformed his body, shedding weight and tightening his core to give himself more agility and speed to make plays all over the field. Carroll is a highly active guy that has always played with high football intelligence but those skills shined even more this year because of his body transformation. It may be too late for Carroll to reach D1 status in his recruitment but hopefully his senior season and enhanced play this year could land him on the FCS level, even if it's done so by PWO. 
Sr Film: https://www.hudl.com/video/3/13245844/614b5a3015f70b0b3c347425
10. D.J. Grayson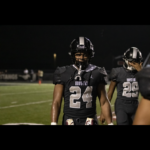 D.J. Grayson 6'0" | LB Houston | 2022 State TN (6'0 215) – Houston 
– Grayson cracks this list after putting together a strong senior campaign where he was a key starter and performer for his Mustangs squad, leading the team in tackles and rushing yards. Built like a rock and hits like one, Grayson is a strong and physical middle backer with deceptive athleticism and the ability to work through trash and find the ball. He sports a quick first step and shows high football intelligence when it comes to diagnosing the play. Grayson does have the ability to stay on offense and play running back but his upside on the next level sits best at linebacker and that's where college coaches like him best. 
Sr Film: https://www.hudl.com/video/3/16214593/6138e0135eeca605f48216e0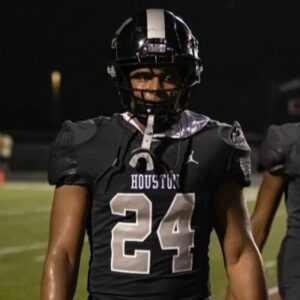 Five Others to Know:  RaaPhell Mayes RaaPhell Mayes 6'3" | LB Knox. Catholic | 2022 State TN – Knox. Catholic, Warren Malone Warren Malone 6'2" | LB Obion Co. | 2022 State TN – Obion Co., Eli Jones Eli Jones 6'2" | LB Knox. Catholic | 2022 State TN – Knox. Catholic, Brody Melton Brody Melton 6'2" | LB Tullahoma | 2022 State TN – Page, Keyshawn Harper Keyshawn Harper 6'0" | LB Maryville | 2022 TN – Maryville