After giving all of that attention to Metro-area prospects in two of my more recent PRzMN features highlighting offensive and defensive units stacked with talent in the Twin Cities Metro, it's finally time to talk about the Outstate talent this upcoming season brings to the table!
Although the MN All-Star Game is now split into North and South teams, I do miss the old Metro vs. Outstate All-Star event that preceded its current format before things were switched for the 2011 All-Star showdown. Interestingly, the Metro was winning the all-time series record 16-15 before the name and geographic switch, but now is not the time to be arguing about what the team's records would be if things had stayed in the Metro vs. Outstate format. It does however bring up factual evidence that the more rural areas of the state have historically been able to hang with the big boys in the Twin Cities, which leads one to wonder why it can be harder for recruits in the Outstate areas to draw recruiting attention, particularly when we think about some of the prospects the Outstate has produced over the past ten years. Programs such as Hutchinson, Mankato West, Becker, and Marshall (just to name a few) have put out some highly successful collegiate – and even NFL – players in the past decade, with Outstate prospects ranked in the top-5, top-3, and even #1 year after year not to mention the boatload of stud DII and DIII players that come out of the small towns surrounded by cornfields, the Iron Range, and the lakes and trees that make our great state so easy on the eyes. Below, I've highlighted and broken down 10 of my favorite Outstate Positional Units to Watch going into the 2022 season. Thanks for reading and subscribing to PrepRedzoneMN. 
10 Outstate Positional Units to Watch
The Lakeview Lakers offensive backfield: 
Probably the Outstate positional group I am most excited for this season comes out of South Central MN and Cottonwood's Lakeview Lakers. With experienced, athletic playmakers at every offensive skill position, they will offer a wide variety of factors to game plan against for opposing DCs. All four standouts mentioned below are still waiting for that first offer, but have visited the likes of Minnesota State-Moorhead, Valley City State, UMD, and MSU-Mankato.
Greg Schafer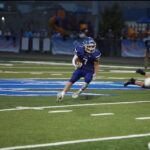 Greg Schafer 5'10" | RB Lakeview | 2023 State MN RB. Senior. 5'10, 155 lbs: Brings some legit speed to the table and has ran in the 4.5s at our PRzMN Showcase back in May of 2021. Now a rising senior, Schafer's junior tape shows off a tailback with straight-line jets who can take the corner and pop off a big run in what would have been a routine gain for other RBs. Defenders need to make sure they take proper pursuit angles when tracking him down or they could easily become toast.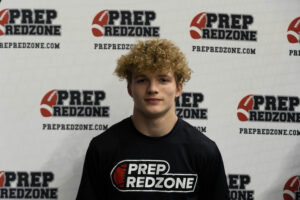 Greg Schafer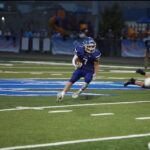 Greg
Schafer
5'10" | RB
Lakeview | 2023
State
MN
Clayton Kosel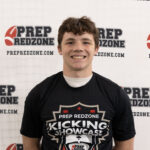 Clayton Kosel 5'11" | RB Lakeview | 2023 State MN RB. 5'9, 180 lbs: Runs hard for his size, with a shifty gait and good balance that helps him slip through weaker tackle attempts and then accelerate past the third-level pursuers. His second gear stands out on film, and he's got a mean stiff-arm to boot. Looking at the film you wouldn't guess he's 5'9, and he provides a nice mix-up in the backfield with his counterpart Schafer.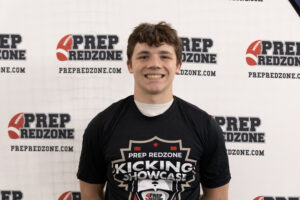 Clayton Kosel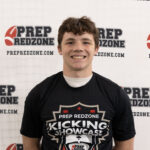 Clayton
Kosel
5'11" | RB
Lakeview | 2023
State
MN
Nathan Fenske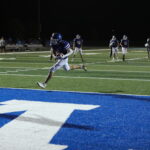 Nathan Fenske 6'2" | WR Lakeview | 2023 State MN WR. 6'2, 180 lbs: Possibly the best athlete of the talent-ridden offensive backfield of the Lakers, Fenske shines on both the hardwood and the gridiron and brings good size to the wideout position going into his last year of prep football. In 2021 he was a monster in contested catch situations, particularly in the redzone, and was also impressive running deep post routes over the middle. He can track the ball well in the air and shows some solid body control as well.
Owen Louwagie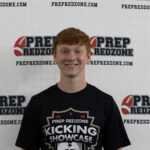 Owen Louwagie 5'11" | QB Lakeview | 2023 State MN QB. 5'10, 160 lbs: The linchpin of the Lakers offensive unit, Louwagie can deliver accurate footballs to all levels of the field and gets the rock out of his hand quickly. He shows some especially good touch inside the redzone and will be a lethal duo with Fenske through the air this fall. When things break down, he can also scramble and get some good chunk yards with his legs for the Laker's offense.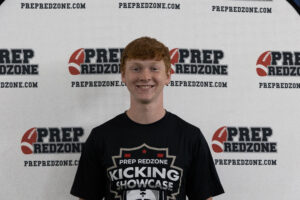 Owen Louwagie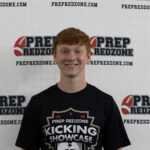 Owen
Louwagie
5'11" | QB
Lakeview | 2023
State
MN
—
The Hutchinson Tigers RBs:
If I'm a college coach or recruiter making the rounds in the Land of 10,000 Lakes, there's not a chance I'm leaving the state without stopping by the Hutchinson Tigers. Coming off the Class 4A state championship in 2021, they once again bring back a loaded roster with two of the more high-profile ball carriers outstate and a lot of beef in the trenches on both sides of the ball. Led by the #1 LB in the state Elliott, who put up a ton of highlights and good tape at RB last year, the combination of him and fellow senior Teetzel is going to be able to break down a defense through four quarters of play and offer up a ton of speed and physicality from the offensive backfield. Elliott holds offers from Navy, NIU, Kansas, UNI, Air Force, Fordham, Army, Illinois State, South Dakota, NDSU, and Ohio. Teetzel has been offered by Northern Sun competitors Augustana. MSU-Mankato, and Bemidji State.
Alex Elliott Alex Elliott 6'2" | LB Hutchinson | 2023 State MN Senior. 6'2, 200 lbs: Although he projects to LB at the next level, Elliott is a dangerous prep running back whose length, speed, and balance make him a tough tackling assignment in the open field. If he sees daylight he's gone, and in 2021 he saw a lot of daylight and a lot of touchdowns. Going to be a fun year for this Hutch squad as they look to repeat as state champions.
Levi Teetzel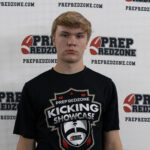 Levi Teetzel 5'11" | ATH Hutchinson | 2023 State MN Senior. : A 5'11, 200 lb. ball of muscle, Teetzel posted 176 rushes for 1,530 yards and 17 TDs in 2021 and is surely going to build on those numbers this coming fall. He also took an INT 100 yards to the house, but on the offensive side of the ball, he can run by ya or through ya and utilizes an efficient jump cut to break into space after following those blocks from his Tiger offensive lineman. Defenders have a hard time squaring him up and he brings an impressively balanced skillset to the position.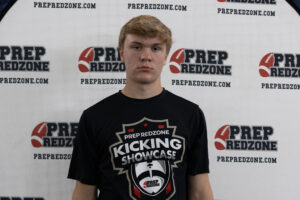 Levi Teetzel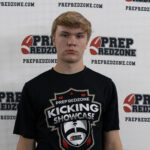 Levi
Teetzel
5'11" | ATH
Hutchinson | 2023
State
MN
AJ Ladwig FB. 5'9, 195 lbs: The fullback of the crew, Ladwig provides some juice as a ball carrier, especially in short-yardage situations, and scored a TD in the 4A state championship game at U.S. Bank Stadium last year.
—
The Detroit Lakes Lakers LBs:
Most likely my pick for the strongest defensive position group in Outstate Minnesota, the Detroit Lakes linebacker room is stacked to the brim with linebacker talent, especially in the 2024 class. Led by the lone senior – who plays with great aggression and is a SS/OLB mix on the defensive side, the Lakers linebackers have no problem hitting you and cover a ton of ground in run support. Although there isn't a reported college offer for this group right now, that's going to change sooner rather than later. DL is going to see a lot more college recruiting traffic these next two years! If there's still a Burger Time in DL too someone go for me, please.
Senior. 6'1, 175 lbs: Although his brother is making waves in the recruiting scene across the state, don't sleep on older brother Ethan. A vicious runner with the ball in his hands, Carrier plays all over the field, and although he gets reps at safety, he does enough work around the LOS to warrant a mention in this LB room. He shows a ton of range and flies to the football like his hair is on fire, and he's also great at closing in space and tackles with sound mechanics. I have him ranked far too low at this point.
Mason Carrier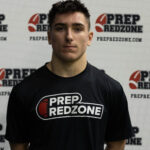 Mason Carrier 6'2" | LB Detroit Lakes | 2024 State MN Junior. 6'2, 205 lbs: The next big thing out of Detroit Lakes, Carrier has the size, athleticism, and overall pedigree of a P5 linebacker, so if you aren't on the hype train yet for Mason you need to get on quick. In 2021 he posted 585 yards on a 7.05 YPC average as well as 53 tackles and 6 TDs, and in his sophomore tape, the younger Carrier looks like a thunderous hitter as a LB and FB and brings speed, length, and athleticism to the gridiron no matter what position he's playing. With some already impressive sophomore highlights, I cannot wait to see how his junior tape looks.
Charlie Zok Junior. 5'11, 190 lbs: Another junior with talent in the LB room, Zok has put up some good weight room numbers with a 285 bench, 425 squat, and 255 power clean. As a sophomore on varsity, he posted 55 tackles as an ILB and does a good job of identifying and finding the football, and is consistent in his read steps and pursuit angles. He made a couple of nice goal-line tackles last season as well.
Will Martin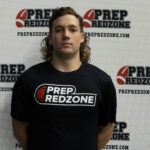 Will Martin 6'1" | LB Detroit Lakes | 2024 State MN Junior. 6'1, 205 lbs: Another rising junior with varsity experience and good size, Martin played all over the field last season on both sides of the ball, uses his hands well, and is physical and tough at the point of contact.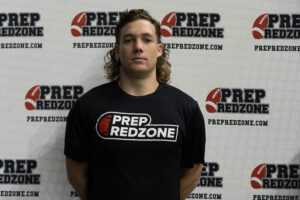 Will Martin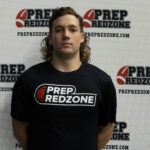 Will
Martin
6'1" | LB
Detroit Lakes | 2024
State
MN
Brandton Marsh Brandton Marsh 6'4" | ATH Detroit Lakes | 2024 State MN Junior. 6'4, 185 lbs: Also plays basketball. Brings an intriguing frame and great length to the OLB position.
—
The Fairmont Cardinals Defensive Line:
The Fairmont Cards have, unfortunately, graduated a boatload of talent in their 2021 class, but as we all know, championships are won in the trenches and the Cards have a good lookin' DL group going into 2022. Led by the gigantic Tordsen and #1 class of 2025 prospect  Hank Artz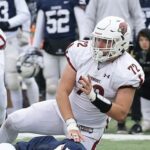 Hank Artz 6'0" | DL Fairmont | 2025 State MN , the group is experienced, strong, and gets after the ball like my dog on table scraps. Although it may be tough to replicate their success from last season – which resulted in a Class 3A state quarterfinal appearance – just because an immense amount of offensive talent has now graduated, if Fairmont can reach or exceed their 48 TFL and 11 sack totals from last season they are going to be tough to beat. I'm especially excited to get my eyes on some updated tape from Artz and Tordsen.
Hank Artz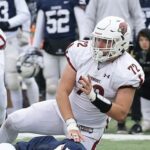 Hank Artz 6'0" | DL Fairmont | 2025 State MN Sophomore. 6', 215 lbs: The #1 ranked recruit in the class of 2025 in MN, Artz is going into his third year of varsity experience (!) and brings a dynamic skill set to the table as he looks to contribute to the DL, as an ILB, and on offense as a FB/HB. He's quick, strong, physical, and athletic, with good body control and a knack for laying the wood no matter what position he's at. Artz laid some big hits in 2021 and as the younger brother of '21 NDSU signee Hudson Artz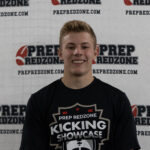 Hudson Artz 6'0" | DB Fairmont | 2022 State MN , he's got the genetics to play D1 football one day soon.
Sawyer Tordsen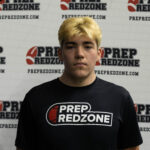 Sawyer Tordsen 6'6" | DL Fairmont | 2023 State MN Senior. 6'6, 290 lbs: A prospect who I have pegged as having one of the higher ceilings in the 2023 class, Tordsen was a lean, mean 6'6, 265 pounds last season and is reportedly up to 290 going into his final fall of prep football. As a DE he was disruptive and was able to impact the run and pass games with big hits on ball carriers or by throwing his arms up into passing lanes. For his size, I liked his quickness, hand strength, and closing speed, and he even showed a little bit of bend around the corner. He's got great size and put some good things on tape last fall, I'd keep an eye on him as a potential Missouri Valley sleeper.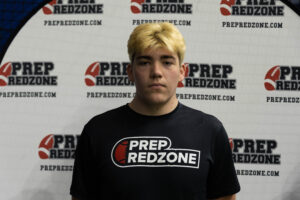 Sawyer Tordsen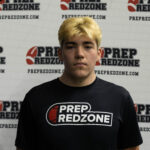 Sawyer
Tordsen
6'6" | DL
Fairmont | 2023
State
MN
Jake Singleton Junior. 6'2, 290 lbs: His sophomore tape from last season displayed a versatile offensive lineman with the size and strength in the run blocking game to help out as a defensive tackle on the other side of the ball.
David Barrientos Senior. 5'9, 210 lbs: Primarily an OG but does get reps on the DL. Low center of gravity, is hard-nosed and has a good understanding of leverage and how to use his hands to block or get off blocks.
—
The NRHEG Panthers Offensive Line: 
The New Richland – Hartland – Ellendale – Geneva Panthers went 4-5 in their 2021 campaign but I'd put good money on them improving on that record this fall as they return their QB Daxter Lee and productive offensive weapons  Andrew Phillips

Andrew Phillips 5'10" | RB NRHEG | 2023 State MN  and  Sawyer Prigge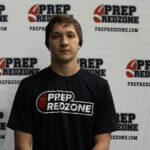 Sawyer Prigge 5'10" | WR NRHEG | 2023 State MN . They also bring back some meat in the trenches, and have themselves a gigantic LT in 6'7  Brady Schlaak Brady Schlaak 6'8" | OL N. R. H. E. G. | 2023 MN . The group brings a variety of sizes and skills to the table and will be a big key to success if the Panthers want to improve on their 2021 results.
Wyatt Groskreutz Wyatt Groskreutz 6'1" | OL NRHEG | 2023 MN Senior: Mobile and does well when pulling and working to the second level, good foot drive and hand placement in the run game, and does have some experience in pass protection. Solid size and plays OT and can also contribute to the defensive line.
Brady Schlaak Brady Schlaak 6'8" | OL N. R. H. E. G. | 2023 MN Senior. 6'7, 270 lbs: Excellent size for the LT position and can overwhelm smaller defensive linemen with his sheer mass as well as length. Keeps his hands active and can time out his punches well. If he had a big offseason in the weight room he could be quite dominant against Class A and AA competition.
Jace Ihrke Jace Ihrke DL NRHEG | 2024 MN . Sophomore: Plays OC and DE and as a class of 2025er, it's great to see him already having varsity reps under his belt. Low pad level, stout build, and solid strength for his age. Unfortunately, I don't know how big he is.
Makota Misgen Makota Misgen 6'1" | OL NRHEG | 2023 MN . Senior. OG:
—
The Kingsland Knights Offensive Backfield: 
I had to throw a 9man program into the mix! Led by the XL athlete  Mason Kolling Mason Kolling 6'5" | ATH Kingsland | 2023 State MN , who is the next great 9man prospect out of MN, Kingsland may be my favorite for the 9man title in 2022, but I'll get back to y'all on that. The Spring Valley, MN high school has a stacked offensive backfield that is going to be hard to contain for opposing defenses. Kingsland hasn't been to a state championship since 2003, so I think it's fair to say there will be a lot of buzz and excitement around the team as the fall begins to inch closer and closer.
Mason Kolling Mason Kolling 6'5" | ATH Kingsland | 2023 State MN  – Senior. TE. 6'4, 230 lbs: Absolute tank with the rock in hand. Athletic, strong, and balanced, and is a true weapon in the passing game from his tight end spot. Especially dangerous in TE slip screens where he can work in open space. Also a physical and efficient run blocker. I'm just overall a big fan of his body control at 6'4, 230 and with the history, Minnesota has of successful 9man products at the collegiate level, I'd be all over Kolling as a college coach and/or recruiter.
Kale Menskink Kale Menskink 6'0" | DB Kingsland | 2023 State MN  – Senior. QB. 6', 180 lbs: A ballhawk on the defensive side of the ball who posted 6 INTs as a DB in 2021, Mensink also is the Knights quarterback and shows off a good ability to set his feet and deliver accurate throws from inside or outside the pocket. An athletic, mobile dual-threat gunslinger who can buy time when things break down. Leader of the offense and is the conductor of the many offensive weapons on the Knights roster.
Beau Wiersma – Junior. RB. 5'10, 180: A 2024 ballcarrier with solid size and a dynamic sophomore highlight tape, Wiersma can do it all on the gridiron and is a fast and physical weapon as either a RB or WR. Plays with high energy and high effort. Going to be a big junior season for the Knights up-and-comer.
Ayden Howard – Junior. RB: Also a solid basketball player, Howard showed off his skills as a ball carrier in 2021 as a kick returner, when he almost took a kick back to the house. I'd expect more carries and opportunities for the 2024 RB this fall.
Zach Rieland – Sophomore. RB: A 2025er, Rieland looks long and showed off some solid burst and vision in his limited carries as a freshman. With his size and some of the physical gifts he showed in his freshman season, I'd expect a bigger workload for the now-sophomore in 2022.
—
The Pine Island Panthers DL: 
The Panthers went 2-7 in 2021 but bring back a bevy of beef along the trenches and at some of the skill positions. Although a lot of their defensive lineman are lacking in film, they are far from lacking in size and strength and if Pine Island can find more success in 2022 a lot of it will be credited to these hog mollies along the defensive line.
Jaxson Klusmann Jaxson Klusmann 6'2" | DL Pine Island | 2023 State MN – Senior. DE. 6'2, 240 lbs: A defensive line specialist who lines up as both a DE and DT, the eldest Klusmann is already a popular DIII and DII recruit who has visited the likes of MSU-Moorhead, Northern State, St. Olaf, MSU-Mankato, Sioux Falls, and UWRF this spring. On tape, he looks like a big, strong, technically sound bruiser who does a good job of breaking down in space to either block or tackle and lays the wood at the point of contact. He's got some solid burst and pad level out of his stance and can stick opponents when he gets his pads on them. He's got a chance to be dominant as a senior in 2022.
Nate Klusmann Nate Klusmann 6'4" | DL Pine Island | 2024 State MN – Junior. DE. 6'3, 225 lbs: The 2024 two-way prospect is also a solid wrestler and camped at UWRF earlier this month for his first college camp experience. Unfortunately, the nicely-built DE doesn't have any available film at this point.
Carter Sisell – Junior. DE. 6', 240 lbs: Solid size and has a lot to prove coming into his first season as an upperclassman in the Pine Island football program.
Jamie Simpson – Junior. 6'1, 240 lbs: Solid size and has a lot to prove coming into his first season as an upperclassman in the Pine Island football program.
Zach Diderrich – Junior. 5'8, 225 lbs: Low center of gravity and pad level. Strong, and has a lot to prove coming into his first season as an upperclassman in the Pine Island football program.
—
The Renville County West Jaguars WRs:
Another 9man program in the mix for a potential, RCW has had some impressive rosters and college prospects the past few seasons and is hoping to improve on their 9man state quarterfinal appearance in 2021. As far as their WR group goes, the Jags return a traditional room, with a true "X" WR, a "Z" out of the slot, and a "Y" TE, all accepting and productive in their assigned roles. I think the wild card is SB Haen, who shows off big-play potential and speed and can take advantage of defensive miscues in a split second. Should be a successful year for these four ballers!
Adam Schrupp – Senior. 6'1, 165 lbs: Also a standout basketball player, Schrupp should see a big uptick in production now that he's a senior. I like how he works to find space and holes in zone coverage and he's solid in reeling in the football through contact and tight coverage. Solid hands and is also a solid DB on the defensive side of the ball.
Jaise Miller – Senior. 6'2, 200 lbs: The TE of the group, Miller is a dangerous blocker from the TE spot either when he swipes back or works to the second level to find him some LB action. Selfless player who opens up a lot of opportunities for his teammates.
Isaac Haen – Senior. 5'9, 150 lbs: Dynamic offensive weapon who has lined up at WR, QB, KR, and PR. Caught 16 receptions for 273 yards and 2 TDs in 2021. Fast, shifty, and soft hands out of the slot. Impressive concentration and fluidity when tracking the football and he's not worried about contact when trying to finish a catch. Dangerous after the catch and a potent offensive threat out of the slot.
Eddie Morales – Senior. 5'9, 145 lbs: Three-phase contributor who lined up at WR, DB, and K in 2021. Looks to be a kicker-first as a collegiate prospect but will need to show up on offense a little bit more as a senior.
—
The Winona Winhawks RBs: 
It wasn't too long ago that Winona was popping off back-to-back-to-back undefeated regular seasons and deep state playoff runs into the heart of the 4A state tournament. With the talent in their offensive backfield going into 2022, they have the big-play capability to try and return to that glory that Aaron Witt, Terrell Hall, and Ethan Prodzinski brought to the Winhawks. Best of luck, fellas!
Dominic Davis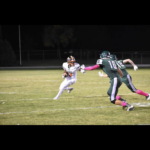 Dominic Davis 5'10" | ATH Winona | 2023 State MN – Senior. 5'10, 180 lbs: The University of Sioux Falls is quite interested in the rising senior RB from Winona, and for good reason, as his junior tape is exciting and fun to watch thanks to Davis' versatility and ability to break tackles. He's got burst as well as the second gear to pull away from pursuing defenders, and his vision and his knack for big plays will be a huge asset for the Winhawks in 2022. I love the prospects from Winona and am excited to see them attempt to fight back to the top of Southern MN's finest.
Jaden Blanck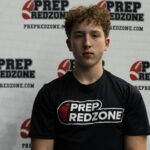 Jaden Blanck 5'10" | RB Wabasha-Kellogg | 2025 MN – Sophomore. 5'11, 180 lbs: One of the top-ranked 2025s in the state of MN, Blanck was a varsity ball carrier as a freshman and was quite impressive on film, in my opinion. He's got a balanced skillset and is physical for his size and age, able to run over defenders who aren't expecting that much pop from a young buck RB. I also am a big fan of his vision, and he possesses some solid twitch and quickness when setting up his cuts in the open field. More than anything, I like his lower body strength for a freshman RB and has a lot of good reps and runs in front of him.
—
The Pequot Lakes Patriots WRs: 
A solid bet to improve on their 1-8 record in 2021, the Patriots return a deep group of pass-catchers as well as a big, strong, quarterback to lead and distribute the group.
Riggs Magnuson Riggs Magnuson 5'9" | WR Pequot Lakes | 2023 MN – Senior. 5'9, 165 lbs: Saw his junior season cut short due to an injury but is poised to come back hungrier and stronger than ever for his last season of high school football. Was dangerous as a kick returner in 2021 and showed off some great hands last season, as he made some tough catches through contact and overthrows that not every wideout can make. Also dangerous and confident in the open field with the ball in his hands. Going to be a big year for Riggs!
Darby Boelter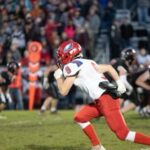 Darby Boelter 5'10" | WR Pequot Lakes | 2023 MN – Senior. 5'9, 170 lbs: Also plays hockey. Junior highlights show off a wideout who posted 19 catches for 303 yards and 3 TDs and was especially dangerous in and right outside of the redzone. Breaks off his routes in a solid manner can make the first man miss and can run a variety of routes successfully. Operates out of the slot and near the LOS well.
Alex Kriesel – Junior: Saw a ton of action as a freshman but does not have updated sophomore highlights, much to my disappointment.
Tommy Blomer – Junior: Need to update his Hudl page.
Cullen Kratochvil Cullen Kratochvil 6'3" | TE Pequot Lakes | 2023 MN – Senior. TE. 6'3, 210 lbs: The TE of the group, Kratochvil is possibly my favorite prospect on the entire PL Patriots roster and is a well-built, athletic, and productive TE/DE who is an asset as both a pass catcher and a blocker. Will go over the middle to make tough catches through contact, shows soft hands, and can break tackles and gain extra yards after the catch. May be a solid DII scholarship sleeper prospect at the TE spot for 2023.
—