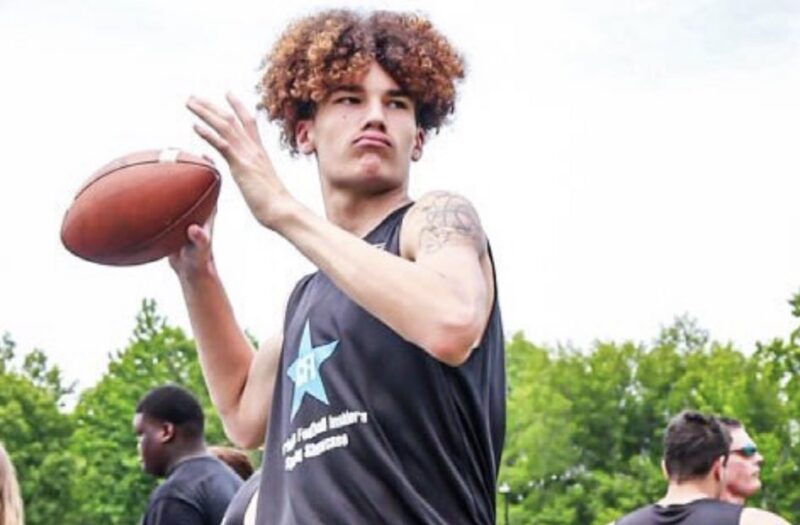 Posted On: 06/21/22 6:00 AM
We are in the middle of Prospect Camp Season across the state and nation.  Players are participating to showcase their skills to attract recruiting interest and receive offers.  Players are participating in off-season training in preparation for the upcoming season.  I am doing a two-part review on players who are expected to have a big season and generate offers for them.
Eagan Boyer Eagan Boyer 6'8" | OL Hough | 2024 State NC , 6'8" 240, (No. 53 Overall/No. 7 OL), Hough HS.  He displayed good footwork and technique to control defenders.  Eagan used his massive size and quickness to make contact with defenders and open lanes for the running backs.  He displayed good mobility for a big lineman in tight spaces.  Eagan will continue to improve his skillset during off-season training and participation in Summer Prospect Camps as he prepares for a big season in the Fall.  He is expected to anchor the offensive line during the upcoming season.
Lucas Mullins Lucas Mullins 5'9" | QB Green Hope | 2024 State NC , 5'9" 160, (No. 85 Overall/No. 16 QB), Green Hope HS.  He displayed a smooth throwing action and good arm strength.  Lucas delivered accurate short and medium range passes on target.  He displayed the ability to deliver accurate passes while moving.  Lucas displayed good speed and